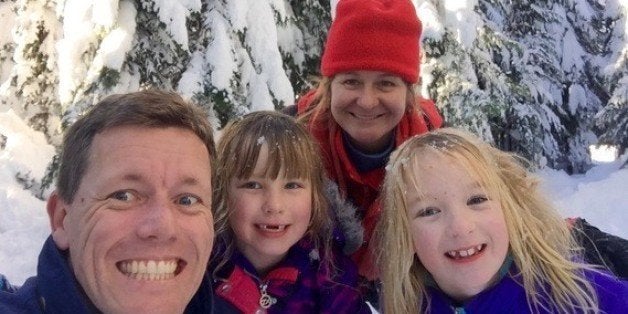 Stepmothers get a bad rap.
If they're not being called evil or wicked, they're somehow conniving or jealous. Thanks, Disney.
As a card-carrying stepmom, I reject that notion and that title. As I tell the twin girls I've helped to raise from eight months to eight years of age, "you didn't come from my tummy, you came from my heart." So came the re-titling: Love Momma.
The girls are fully on board with this ("Step? I don't see a step!"), and they love me as I love them. That said, there are inherent challenges with my role. Nobody dreams of being the "other" mother. You don't imagine that parenting is something you'll do every other weekend. No one from a divorced family says this is exactly how they would've designed their life.
Yet here I am, without my own biological children (for a few reasons), now married to the girls' Daddy, who painfully saw his babies whisked away from his daily life after a very short and ill-fitted marriage. It's no cake walk for either of us, and there's a uniquely exquisite pain at the end of a love-filled weekend when we have to say goodbye to the kids we adore.
Still, I wouldn't trade it for the world.
Things are looking up! Our first encounter: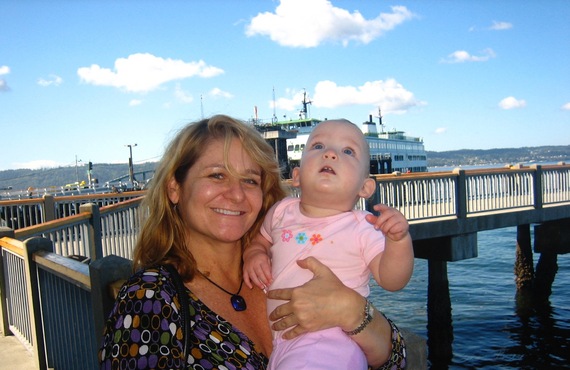 It's forced me to be intentional as a Momma, to focus not just on the quantity of time we have with the kids, but also on the quality. I know that the precious moments we have are creating lifelong memories, so I offer them the best I know of life, in compact chunks.
It's been quite the merry-go-round: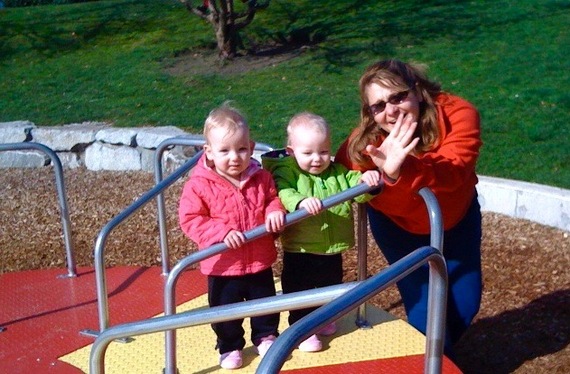 This Mother's Day, while the kids won't be with us, I wanted to write them a love letter. Girls--and I know you can read this because you're both very good readers -- thank you. Thank you both for...
...the potty training and teeth brushing sessions, the first showers and hot tubs. Really, is there anything more motherly than teaching young humans about basic hygiene? It was an honor to help you make the transition to big girls.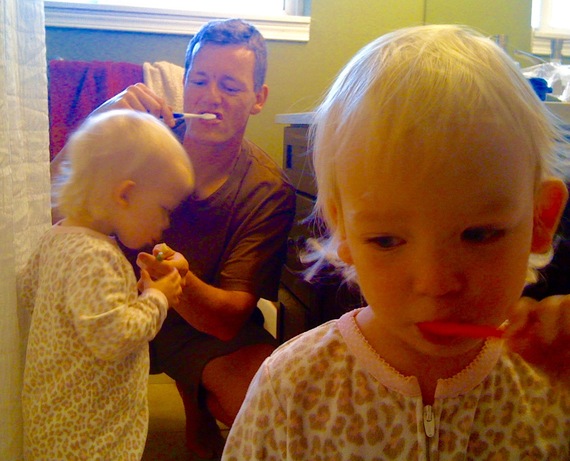 ...playing with me, not just the board games I helped create, but the random dress up, polar bear cuddle, hop on scotch, freeze tag, lip-synching to Adele, and silly dancing with the Swiffer mop. Nobody gets me feeling more like a kid than you.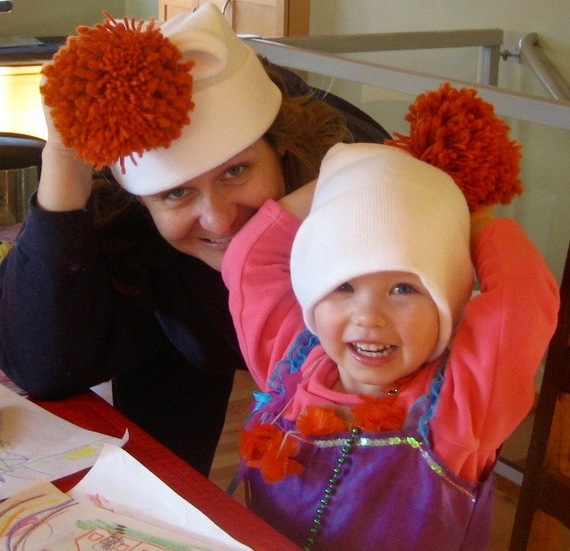 ...allowing me to share my passions like music and cooking. I think you know that Barbra Streisand is the best singer in the world. I also love that you constantly request hearing that Stevie Wonder song Dodoodoodoo (aka As). From Led Zeppelin and Prince, to Bowie and the B-52s ("Momma, what's a Love Shack?), you listen, love, and move to the groove.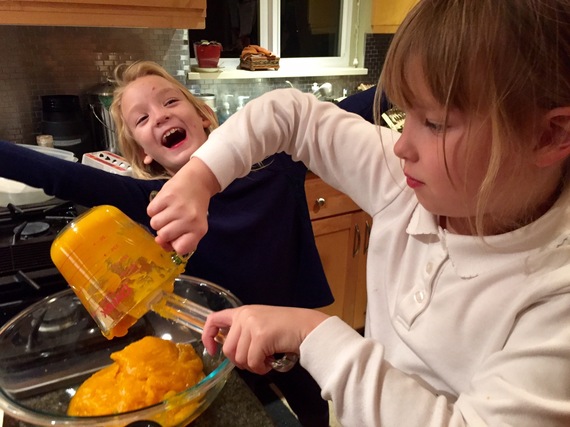 ...helping to create our family traditions. From our Friday night dinners and hikes in the woods, to pumpkin picking, holiday lights, summer trips, and snow days. You make them fun with inside jokes and random acts of adorable.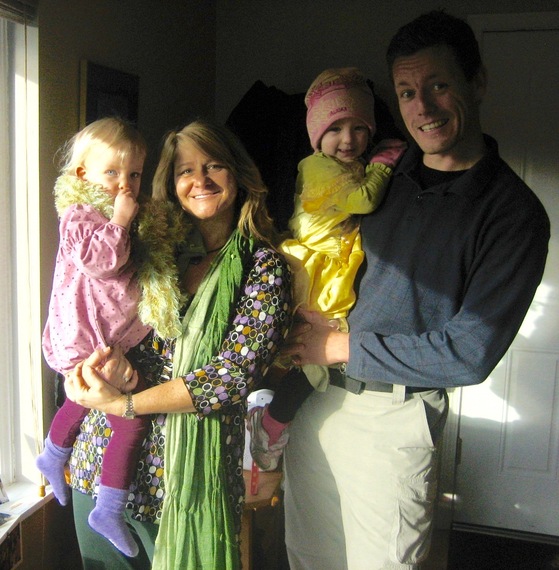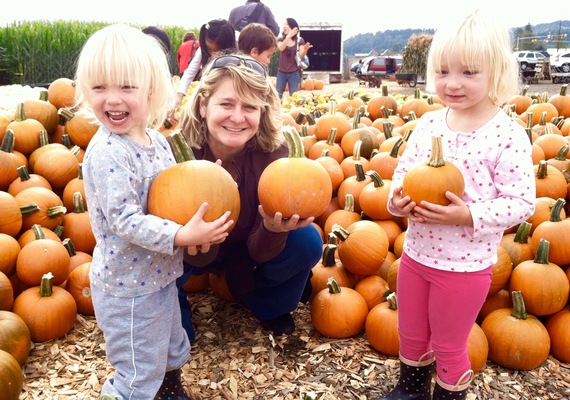 ...getting me to channel my father. While you only met him once in L.A. and at our wedding, you're getting to know him through me. When we experience The Sound of Music, Fiddler on the Roof, and The Nutcracker, you're getting to know him. When we took you on your first camping trip and to your first National Park, my Dad was there with us. When we lit the Hanukkah candles and cooked latkes, Dad would approve. When you said, "Look at the star Momma, that's Grandpa Kraus!" you made me proud.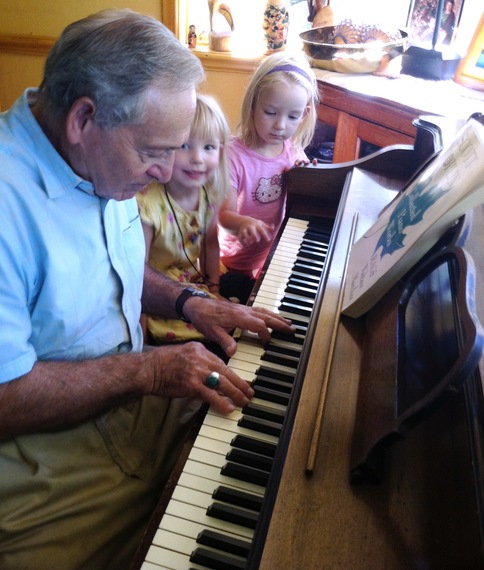 Reading the children's book my Dad translated for me: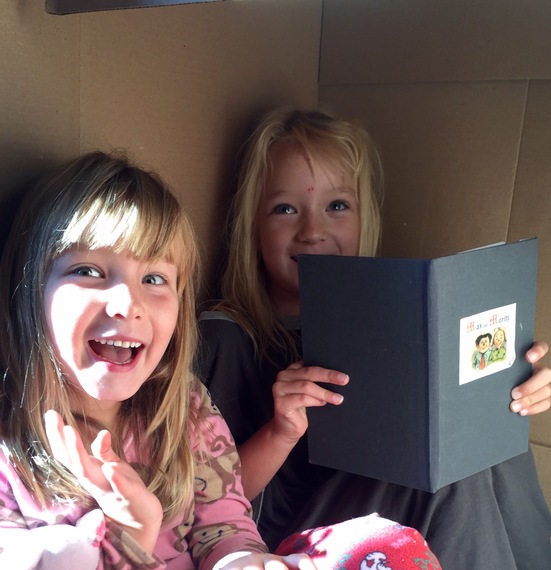 ...letting me witness your unbearable cuteness of being. Like when you first rode your bikes without training wheels or when your eyes lit up meeting our puppy. And for the amazingly funny things you do like draw me pictures and have conversations like "A: what's a honeymoon? B: it's when you call each other honey and moon each other."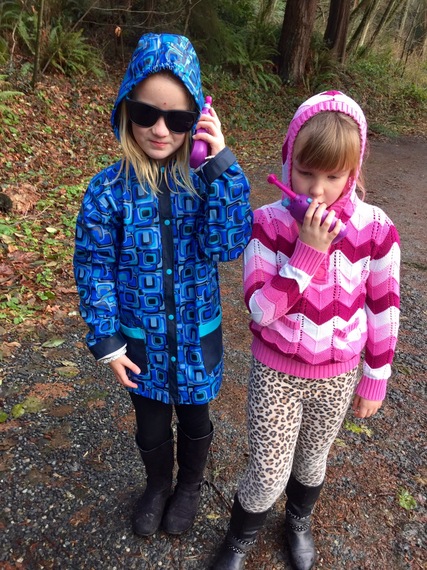 ...making travel more memorable. Like the time we took you on your fist flight and you had to change into sun dresses the second we arrived into hot Burbank. Or the time you first felt sand between your toes in Malibu and rode your first pony. Remember that first sled ride and when we spent Christmas near the tallest trees in the world and saw elk, waterfalls, and those amazing sand dunes on the Oregon Coast? Plus, who could forget trips to New Jersey, "Yew Nork" and "Pennsyltunia" to see your extended family? I remember as we took you to the Empire State Building, you said, "Why is everyone in such a rush?"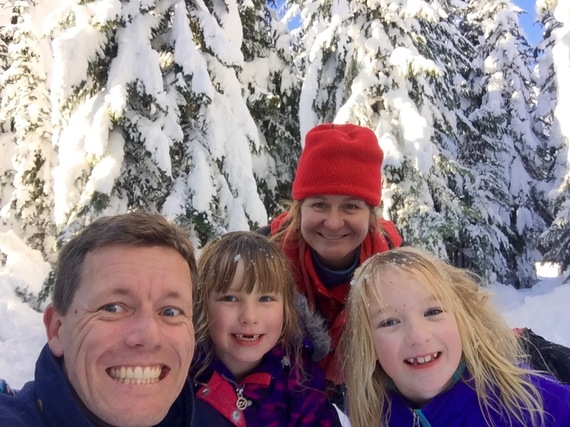 I thank you for being sweet and wise, headstrong and loving. Thank you for letting me blend my life with yours and challenging me to be a better Momma.
So what if I don't get brunch and flowers this Mother's Day? The memories we're making fill my heart and my head. They seem too few and far apart, but they sustain me until once again you return.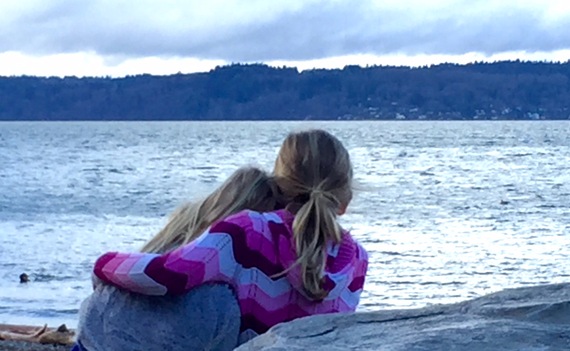 Rebecca Kraus is a content strategist and creative consultant. After working in entertainment journalism and games design in Los Angeles, she moved to Seattle seeking new adventures. For a whole host of businesses, she writes branded copy, provides digital strategies, and helps develop products. She also blogs about parenting, politics, food, and frivolity.