"Someone who wears black when nobody's dead!" That's how wannabe lawyer Elle Woods described the archetypal attire for female jurists in the catchy melody "What You Want" from the 2007 Broadway musical, Legally Blonde: The Musical.
Lyricists Laurence O'Keefe and Nell Benjamin judiciously assessed the wardrobe proclivities of those in this traditionally fashionless vocation. I am all-too-familiar with the boring black lawyer's outfit: on the first day of Professional Responsibility -- a required course in law school -- my instructor made it abundantly clear lawyers were to be heard and not seen. Professor Proper explained the only suitable getup for female lawyers included:
1. Opaque or sheer stockings;
2. Knee length classic pencil skirt with blazer (both in black);
3. White button-down shirt;
4. White pearl earrings and necklace; and
5. 3-inch black high heels.
Let's not mince words: the ensemble briefed above is vapid. Where is the joie de vivre? What happened to eggplant, razzmatazz, and gamboge? A button-down blouse on a busty broad is a fashion disaster. Stockings are more Working Girl than modern female jurist. Finally, matchy-matchy pearl jewelry should be reserved for cocktail hour at the country club.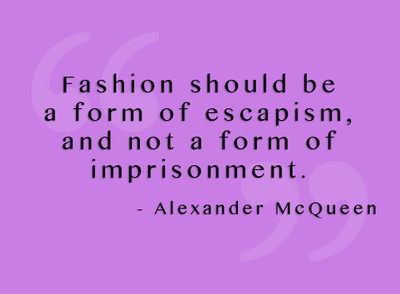 I do give Professor Proper credit for instilling in law students a sense of respect for the profession, however her baseless fashion findings should be tossed out the proverbial courtroom window without further deliberation.
Couture change for women attorneys cannot come fast enough. Case in point, I was invited to speak at a networking event for law students at Stetson University College of Law co-sponsored by Carlton Fields Jorden Burt and the Jewish Law Students Association (JLSA). The affair was held on a weeknight, which meant I had to rush to get there after work. I thought my sable ankle booties and lime-green sleeveless shift dress with intricate stitching along the midsection was seemly for both work and lawyer-focused speaking engagements.
Yet when I entered the room bursting with law students, attorneys, and judges I noticed the females sported basic black, gray, and beige frocks. I stuck out like a sore thumb in my colorful confection (see image below). A pioneering 2L (2nd year law student) dared to be herself in a mustard yellow above-the-knee skirt; Professor Proper would have held us both in contempt.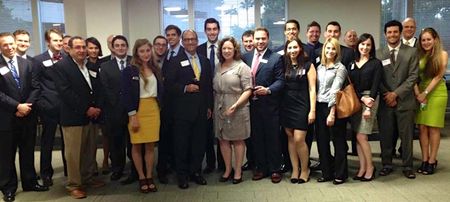 My legal career has taught me traditional lawyer garb is profitless and provides a one-way ticket to dullsville. Conventional colors and structured garments should be prohibited at meetings and negotiations with influential people as well as in the courtroom.
If you blend in by wearing unexceptional colors and clothes, you and your argument will be faceless, meaning the person you are trying to persuade will regrettably not remember your face or the point you were attempting to make.
Do not be a slave to orthodoxy. If a suit jacket is too constricting, forgo the utilitarian piece for something edgier. Cary Grant, the debonair star of To Catch a Thief and An Affair to Remember, once revealed, "My father used to say, 'Let them see you and not the suit -- that is secondary.'" If you must wear a suit, make sure the shape is interesting, the fabric rich, and the color defining.
A bold and bright statement necklace in lieu of grandma's pearls add pizzazz. This colorfully artistic piece can transform an outfit and make you appear modernly memorable. Likewise, no arbiter of justice will call a mistrial if you trade in your 3 inch heels for pale pink ballet flats.
There is nothing criminal about female jurists being eclectic, silhouette savvy, and authentic in their style selections. Fashion is a way for lawyers to say what they mean and mean what they say without having to voice a single objection.