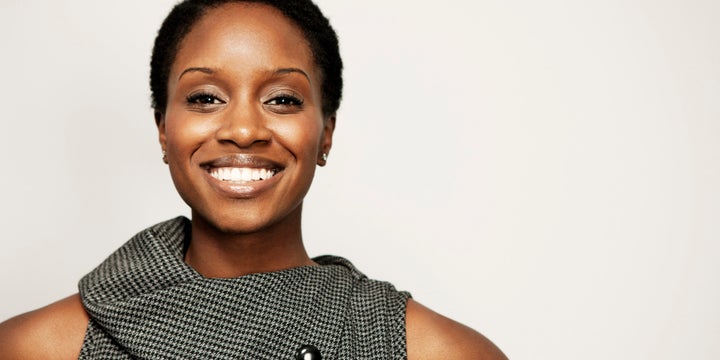 The overflowing crowd of women assembled for this session was brimming with energy to discuss solutions to make the world-of-work better for women, which also benefits men. The focus was about how women can achieve power for purpose and redefine what success looks like now.
To frame up the challenges women face, here are some key findings from the report:
Gender Equity Bar is Too Low – many men, and some women believe women are well represented as leaders in companies where only one in ten senior leaders is a woman.
Women Hit the Glass Ceiling Early - women are 18% less like likely to be promoted than their males peers.
Women Get Less Support for Career Advancement – women interact less with senior leaders and those who do are more likely to aspire to be top executives.
Men are Less Committed to Gender Diversity Efforts – some men feel gender diversity efforts disadvantage them and 15% of men think their gender will make it harder for them to advance.
Many Women Still Work a Double Shift – 54% of women do all or most of the household work, compared to 22% of men. This gap grows when couples have children.
According to the Women in The Workplace Report companies need a comprehensive plan for supporting and advancing women. The road map to gender equality includes these core actions:
Make a compelling case for gender diversity
Invest in more employee training
Give managers the means to drive change
Ensure that hiring, promotions, and reviews are fair
Give employees the flexibility to fit work into their lives
Focus on accountability and results
Each organization must understand their particular pain points and customize solutions to address them directly.
The TEDWomen conversation, led by Deanna Bass and Kim Azzarelli also generated these positive and pro-active solutions.
Fix the System – Not the Women – the word-of-work and the often antiquated HR systems need to evolve to reflect current realities and demands. Modern career women are not broken but they seek work environments that will empower them to do their best work. This also helps men and ultimately raises productivity and the bottom line for organizations.
Recruit Intentionally – the talent war is back, especially for diverse candidates while the job market is robust. Employers needs to invest in better job descriptions, hire for potential as well as experience, and create viable career growth and promotion opportunities to retain exceptional talent.
There is No Pipeline Problem – it's simply a myth that there are not enough women interested in, or qualified for leadership roles. Employers need to right this misperception by hiring and promoting more capable women. A commitment to developing and promoting women in the ranks and exposing them to executive leaders (men and women) will also help break the very real glass ceiling.
Men Advocating Real Change - cheers to the men committed to achieving gender equality in the workplace. Men Advocating Real Change (MARC) is a forum where members engage in candid conversations and expand gender diversity in their organizations. An initiative of Catalyst, MARC is inspiring men to seek and drive meaningful change.
Redesign How We Work with Women – because many women are still serving as the Chief Household Officers and take on the majority of tasks associated with raising children and running a home, they seek flexible work scenarios, child care options and non-linear career promotions that allow them to play to their strengths to do their very best work. Men will benefit from these workplace redesigns as well.
Erase the False Narrative - in this era of fake news, we must correct the misperception that women lack ambition and confidence. Women are starting entrepreneurial ventures at a greater rate than any other time in history with a courage to fail forward and learn from mistakes in order to succeed. This intrapreneurial mindset is also employed by women in organizations who are eager to unleash their talents and perspectives so the company can thrive.
Mind The Frozen Middle – we must acknowledge that leadership is not just for the executive suite. Leadership is a behavior, a code of conduct, and a mindset that empowers people and organizations to succeed. Companies must engage and empower the middle of the org chart to create a leadership trajectory as well as a "lead where you are" philosophy for those who choose with intentionality to do extraordinary work on the middle rungs of the corporate ladder. Success should be defined by the individual and not just by those at the top. Middle level talent deserves focused attention and resources.
This is a pivotal time in history for women and an opportunity for a call to action. It's time to reinvent the future and women's voices are being heard as change agents that will redefine power to impact positive change.
Economic and social progress give women a chance to claim their power, speak up and to support other women, as well as men. Global studies indicate that when women progress, the world progresses. The world-of-work is at a turning point and empowering women will bring in a high tide, in which all boats rise.
Related
Popular in the Community