It was a uniquely cheerful stride. It was a distinctive walk that I had never observed in a hospital until I met Brett. It was charged with the positive energy that she brought to her practice of medicine. There was something infectiously comforting about it.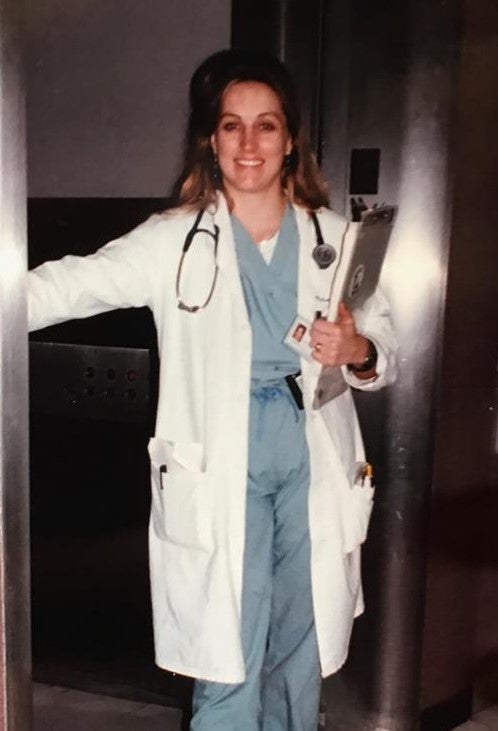 The True Meaning of Healing
One day Brett asked me, in my capacity of hospital chaplain, to participate in a conference with a patient, his family and his nurses. His health had stubbornly defied all the concerted efforts of the healthcare professionals in the room. It was an enigma to resolve and Brett knew that the patient himself held the key. How do you help someone recover the will to live and to contribute to the recovery?
Over a month later, the same participants gathered once again. This time the purpose was celebration. The nurses were smiling, the family was eating cake and the patient had tears of joy. Moments before he was about to be discharged the patient spoke very touching words of gratitude to his remarkably deserving nurses. Then he provided insights into the mystery of his great transformation.
Brett's empathy, her tender persistence, her sincere interest in his health had finally reopened his eyes to the preciousness and the sacredness of life. Her thinking was that without reacquainting the patient with the joy of living, any healing remains incomplete. The patient is a complex person who cannot be treated just as a pathology - it was a strikingly enlightened and beautiful philosophy of medicine.
A Contagious Love for Life
A Texas native, she left her home state after medical school. With her husband, Don, she went to the mighty Northern Rockies called by their majestic vastness and mystical beauty. She had always been an adventurer.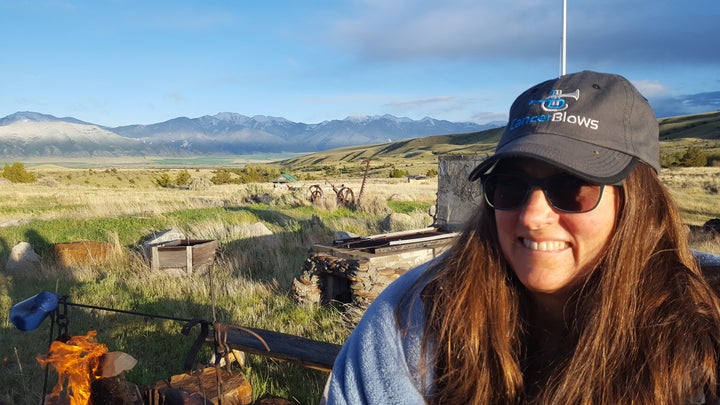 She announced to me once that she intended to take her family on a vacation to Mexico City. I expressed my admiration for the sophistication and the fascinating history of the destination. I also wondered whether she was concerned about all the reports of Cartel warfare. While she was well aware of them she also rejected any temptation to have an existence of fear. Her voracious appetite for life knew no ambiguity.
Like all passionate lovers of life, she had also a deep respect for death. Most of our conversations were about patients and their families painfully wrestling with a diagnosis of an imminent end of life. These were intensely emotional episodes for Brett.
One afternoon, we both went to a hospital room where a relatively young man had just died very unexpectedly. His family was utterly devastated. Brett walked into their darkness with great vulnerability. She entered with her own mortality. As she explained softly and caringly what had happened, she placed a hand on the deceased. It was a gesture of authentic affection and the family immediately felt her closeness. It was a moment of Grace.
I once assumed that she harbored some deep-rooted, possibly unconscious terror of dying. I was entirely wrong. Later events would fully dispel that notion. She was just immeasurably sensitive to the suffering of others and she had great difficulty in relinquishing her role as healer.
Soon after she moved to practice in another Southwest Montana hospital, I heard that she wanted to talk to me. It turned out to be an unforgettable conversation. An improbably rare and cruelly aggressive tumor pressed against her heart and lungs and she had difficulty speaking. But she made every word count and the merciless illness, impenetrably, made her even more radiant with dignity. Cancer does not change you - it makes who you are more transparent.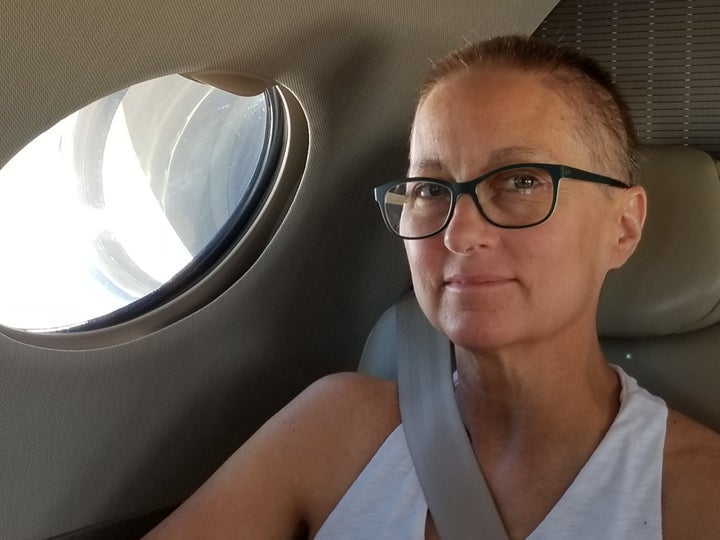 Her battle was brief, painful, breathtakingly brave and always tender to those around her. Consistently, she comforted her family and friends.
Throughout her life Brett could be stunningly persuasive when on a crusade for her patients. She was very comfortable and fearless making fervent appeals to elected officials including those in Congress. She was a tireless and effective advocate for healthcare issues. Until her evanescent strength filled her lungs one last time she remained a healer.
The crowd who attended her funeral filled a very large theater. It gave a moving testimony of her power to touch many very meaningfully. During the service poetry was used frequently in attempts to lift veils from the unsettling mystery of losing so much talent, so soon. The immortal Tennyson line "Better to have loved and lost than never to have loved at all" was used several times to great consoling effect. Brett had the brain of a scientist, but her soul will forever belong to the Arts.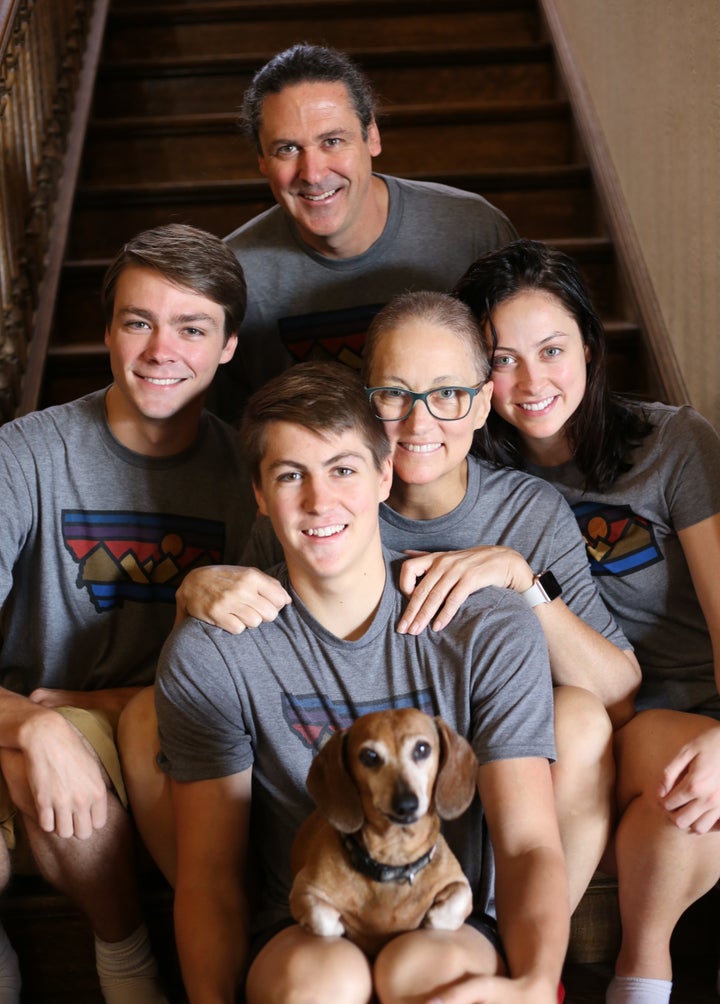 On the edge of the Roman Forum stands a very ancient building. Once a library, it has been a church since late antiquity. Behind the main altar is one of the greatest masterpieces of Mosaic Art - a spirit-stirring portrait of two brothers. They are Cosmas and Damian, Syrian physicians from the 3rd Century. Once you look into their eyes you simply cannot forget the impression they make on you.
In the course of their lifetime they earned an impressive reputation of holiness. About them was crafted a Greek expression that translates as: "Healing out of Love". It described the true motivation of their medical work. More significantly, it also reflected their conviction that loving your patients is a substantial factor in their recovery.
Currently there is a prevalent sense that this kind of medicine is obsolete and can no longer be, realistically, practiced. Brett conclusively proved the opposite. She made this venerable tradition a vibrant reality.
Healing without love is just a momentary illusion.
Note: Brett Naylor Kronenberger M.D. graduated in 1992 from Baylor College of Medicine. She was a member of Mercury Street Medical Staff from 1995 to 2005 and Chief Hospitalist at St James Healthcare from 2005 to 2017, both in Butte, MT. Very recently, she joined the Medical Staff of Deer Lodge Medical Center, MT. She was married to Don and they have three children Claire, Louis and Oscar. All four surrounded her when she died peacefully on October, 27 2017 and gave magnificent and memorably moving eulogies at her Funeral Service. She was 52.
Related
Popular in the Community