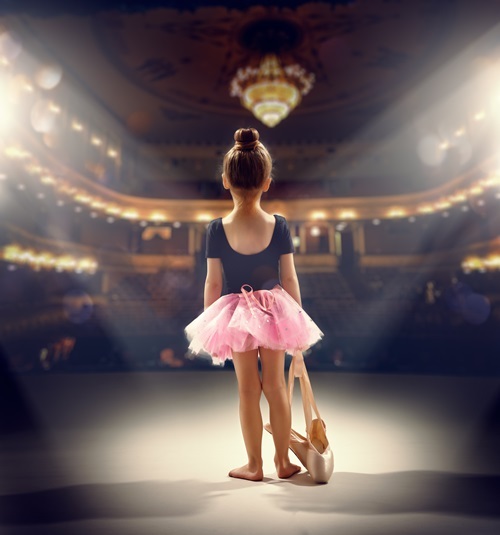 I'm not impressed by every inspirational quote I see on Facebook, but this one stopped me in my tracks:
note to self:
if you were able to believe in Santa Claus for 8 years,
you can believe in yourself for like 5 seconds.
OK - you got this. **
I was immediately transported back to childhood, when my sense of wonder was fully intact and I was so willing to be inspired. I believed I could be a ballerina. I saw myself owning a horse and galloping across the beautiful countryside. Later I saw myself as a doctor, helping people heal where they hurt.
I never became a horse owner or a ballerina (although I did take lessons, and I dance until this day). The dream of becoming a doctor took forty years to come to fruition, but it did.
I don't often talk about this, but I dropped out of undergraduate pre-med studies because I got a "C" in one of my classes. In the family I grew up in, that wasn't acceptable: we either got As, or quit.
A silly letter of the alphabet derailed me for decades from pursuing my dream.
Only later, with lots of life under my belt, did I realize how deeply my belief in myself had been set back by an expectation that wasn't even my own. I'm so grateful that even at that late date, I found the courage and support to take back my belief in myself, get back on the path of my dreams and graduate with that medical degree.
Has a big "C" set back your belief in yourself?
When I first meet cancer survivors, I often detect a common symptom: low confidence. I get it: cancer treatment can be very disempowering. You're funneled into treatment before you've had a chance to recover from the shock of the diagnosis. Treatment instructions are often presented as "do this or die," rarely taking into account your questions or preferences. And for some, the worst is yet to come.
When treatment's over, everyone celebrates as if you're "done." No more team to support you. The barest of followup instructions. You're left exhausted, often not feeling well. Too many attempts to get help with ongoing fatigue, residual symptoms, anxiety or depression are met with "that'll go away eventually" (but it doesn't). Or "that's not so bad - you're alive, aren't you?"
No wonder many survivors describe the end of treatment as the scariest point on their journey. The one-two punch of cancer treatment followed by bumbling or non-existent after-care leaves them overwhelmed and disoriented. Is it any wonder they struggle to drum up confidence in a happy, healthy future?
Now cancer is a far more profound "C" than the one that derailed me from my dreams. But after years of helping cancer survivors recover their health and rebuild the confidence that they, too, can live a life they love, I can say this for sure:
You once believed in yourself, even if that time was far back in your childhood. Despite everything that's happened since, you're still wired to believe in yourself. Yes, cancer may have brought you a new set of challenges to overcome. But deep down, you're bigger than those challenges. You just have to believe you are.
Dare to dream of the life you want. You can do this.
The question is, are you willing?
Dr. Shani Fox helps cancer survivors get back in charge of their health and rebuild their confidence so they can make the most of their new chance at life. She encourages survivors not to settle for a "new normal", but to create a "new extraordinary".
Dr. Shani is the creator of the leading-edge "Back in Charge!" medical model for survivor care and the author of The Cancer Survivor's Fear First Aid Kit. Her messages about your innate power to create wellness and happiness make her a popular national speaker, radio guest and blogger for cancer survivor communities.
Dr. Shani's "7 Common Myths Cancer Survivors Fall For...and How to Avoid Them" busts misconceptions that may stand between you and the health and happiness you deserve after cancer. Download your free copy today at www.7cancermyths.com .
**Thanks for the inspiration, Smashed Peas and Carrots Facebook page!