The Virginia political blogger who was hired to help defend Washington's football team against accusations of racism resigned Monday night, claiming that his hiring had become an unwelcome distraction for the team.
Ben Tribbett, a Democratic activist who rose to fame in 2006 by helping to take down Sen. George Allen (R-Va.) with the infamous "macaca" video, accepted the job last month after the U.S. Patent and Trademark Office canceled six federal trademark registrations for the team's name on the grounds it was "disparaging to Native Americans."
Tribbett initially dismissed concerns over the team's name, which have grown with the recent endorsement of 50 U.S. senators, as a "PC campaign."
But on Monday night, Tribbett fired off a series of tweets announcing his resignation only two weeks after accepting the position.
"[Obviously] this issue with Redskins is one where I don't see eye to eye with some friends. I just don't agree with the attacks on the team name," he wrote.
Tribbett's hiring created waves amid progressives and critics of the team's name because of the role he played in the 2006 "macaca" scandal. At that time, Tribbett passionately argued that the term was a racial slur, for which Allen later apologized. Yet Tribbett defended the football team's name, and his work with the team brought him alongside George Allen's brother Bruce Allen, who is the team's general manager.
The Indian Country Today Media Network further called into question Tribbett's hiring on Monday by bringing to light a series of tweets he wrote about an incident at a Las Vegas gambling table in 2010.
"An older native american guy just accused me of cheating and pulled some stuff out of his pocket to put some kind of spell on me," Tribbett wrote. "Epic. ... 100 into 500. #cursefail ... Just took Chief for his last 300. I'd call it a scalping but that seems uncalled for."
Tribbett addressed some of that criticism on Monday night.
"I don't want to be a distraction to the team as the political attacks have shifted towards being personal towards me," he wrote. "So I'm going to send in my resignation to the Redskins. Hopefully that allows debate to move back to where it should be."
Even as he stepped down from his position, however, he continued to defend the team's name. He told the Post that his resignation "was not reflective of me changing my position on this at all. I supported the Redskins before I took this job. … I think that's how they found me. I still support them. I don't think [the name is] a slur."
As Washington Post sports blogger Dan Steinberg pointed out on Tuesday, however, Tribbett was not always such a staunch supporter of the football team. In 2011, he criticized Chris Cooley, a member of the team, for attending an event with George Allen, and said he had cancelled his season tickets.
"How far the team has fallen under Snyder," Tribbett tweeted, referring to the team's owner, Dan Snyder.
This post has been updated to include additional information from the Indian Country Today Media Network and Dan Steinberg.

Before You Go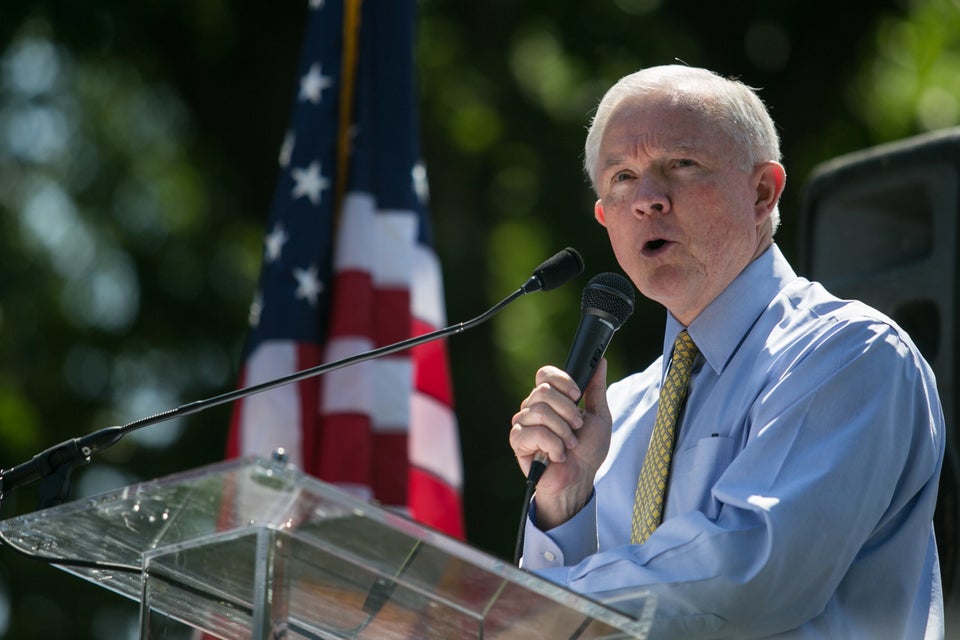 Senate Seats Up For Grabs In 2014
Popular in the Community