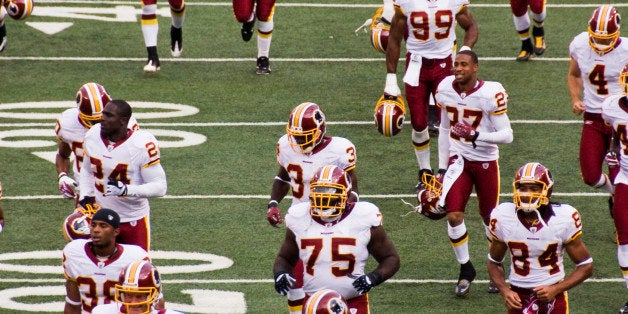 The controversy surrounding the name of the Washington Redskins has received nearly as much attention as the knee of the team's starting quarterback ahead of the opening edition of "Monday Night Football" and both figure to remain in the headlines throughout the 2013 NFL season.
Ahead of Washington's home opener against the Philadelphia Eagles on Monday night, the Oneida Indian Nation in upstate New York announced plans to run radio ads in D.C. denouncing the team's name as a "racial slur."
I've decided to stop using the Washington team nickname. It's a name you won't see me use anymore. The simple reason is that for the last two or three years, I've been uneasy when I sat down to write about the team and had to use the nickname. In some stories I've tried to use it sparingly. But this year, I decided to stop entirely because it offends too many people, and I don't want to add to the offensiveness. Some people, and some Native American organizations—such as the highly respected American Indian Movement—think the nickname is a slur. Obviously, the team feels it isn't a slur, and there are several prominent Native American leaders who agree. But I can do my job without using it, and I will.
"We will never change the name of the team," Snyder told Erik Brady of USA Today Sports in May 2013. "As a lifelong Redskins fan, and I think that the Redskins fans understand the great tradition and what it's all about and what it means, so we feel pretty fortunate to be just working on next season."
In response to the plea, Goodell defended the team's name.
"The Washington Redskins name has thus from its origin represented a positive meaning distinct from any disparagement that could be viewed in some other context," Goodell wrote in a letter that was posted online by Indian Country Today Media Network. "For the team's millions of fans and customers, who represent one of America's most ethnically and geographically diverse fan bases, the name is a unifying force that stands for strength, courage, pride and respect."
Although he was supporting Snyder's resistance to chance the name, Goodell conceded in his response to the members of congress that "reasonable people" could take a different position.
"As you correctly recognize, the issues raised with respect to the Washington Redskins name are complex, and we respect that reasonable people may view it differently," Goodell wrote, via CBS Sports. "The National Football League takes seriously its responsibility to exemplify the values of diversity and inclusion that make our country great."
Related
Before You Go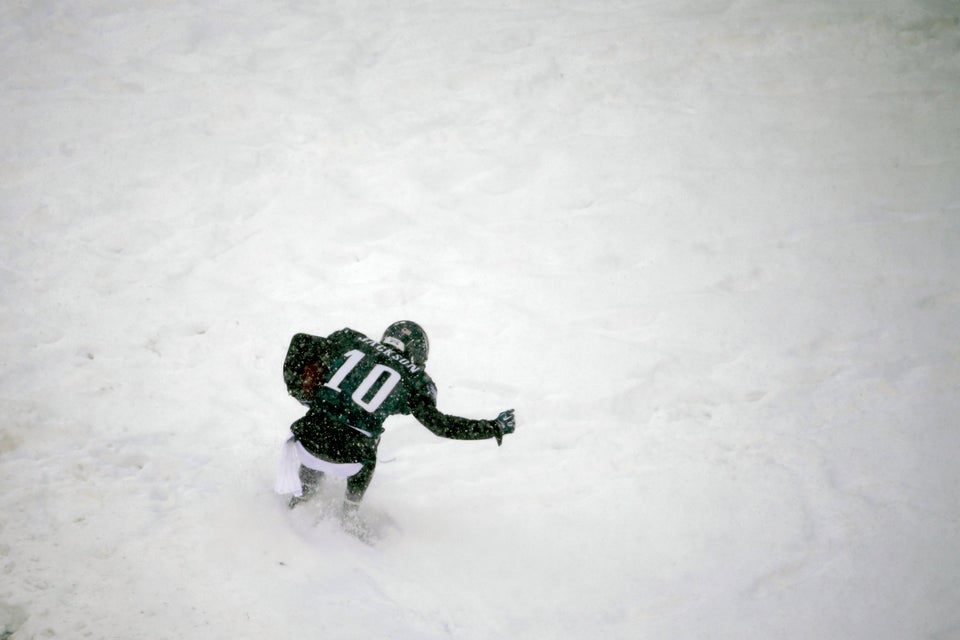 Best 2013 Sports Photos
Popular in the Community