How can the Washington Redskins keep their name while also satisfying those, like Bob Costas, who say the football team's moniker is "an insult, a slur"?
People for the Ethical Treatment of Animals has a suggestion, which they unveiled in a recent blog post. It involves keeping the name Redskins, while changing the team logo...to a potato:
When you hear the word "redskin," what do you immediately think of? Potatoes, of course! And who could be offended by a harmless redskin potato -- except, maybe, for the Yukon Gold lobby (and if Alaska had a football team, rest assured that we'd be the first to suggest the Yukon Gold Diggers as a franchise name).

The redskin potato would be a noble mascot for a variety of reasons. Potatoes are also native Americans, having been cultivated in Peru for millennia. A tasty, versatile, animal- and environmentally friendly vegan staple, potatoes are now the most popular vegetable in the U.S. They are loaded with nutrients, including iron, potassium, vitamin C, fiber, and even protein, and red potatoes in particular are high in antioxidants.
Here's what the proposed new logo looks like: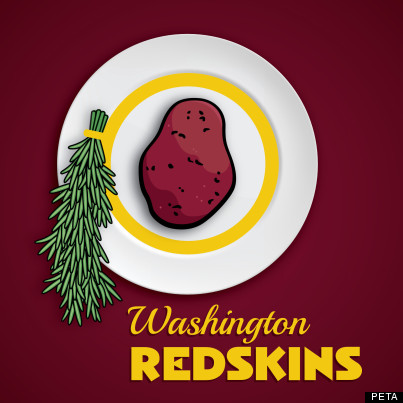 And here's the non-tuberous, currently-in-use Redskins logo: We've reached out to the team -- whose owner Dan Snyder said in May he would "never change the name" -- to see if they think this one's hot. Till we hear back, tell us in the comments what you think: Should the Washington Redskins become the Washington Redskin Potatoes?
While we ponder that, The Bandwagon (copyright Anthony I. Kornheiser, U.S. Copyright Office 271742103724) would like to welcome Charles, Joanna and Adam Bier, who sent a pair of wool socks to me in Minnesota, Timothy Russert, who's now eating Buffalo crow wings, Mike and Barbara Maddox, Garry and Debbie Henson, who met in the Redskins Marching Band, politically correct Don Connolly, who suggests the Redskins keep their name, but change their symbol to a redskin potato ("this would be breaking new ground, so to speak; I can't think of another team named after a vegetable"), John H. Anders, Trish Krueger, "John" C. Kerins, Hawaii's Mike and Stacey Keating, Jay Rhodes, who offered AAA coverage for The Bandwagon, Tim Brewer, who printed Bandwagon business cards, Michael Hughes and Derek Daves, Leslie Manculo, Jeff Barbour and Don G. Weaver, founding members of the Millwood, Va., Bandwagon Club, and Karen Gilbride, who was so eager to get a ride she offered to sit next to Rick Venturi.
We're forced to conclude that this idea has been long-buried, but it's certainly sprouting in popularity. Or something like that. Are you hungry for more?

Related
Before You Go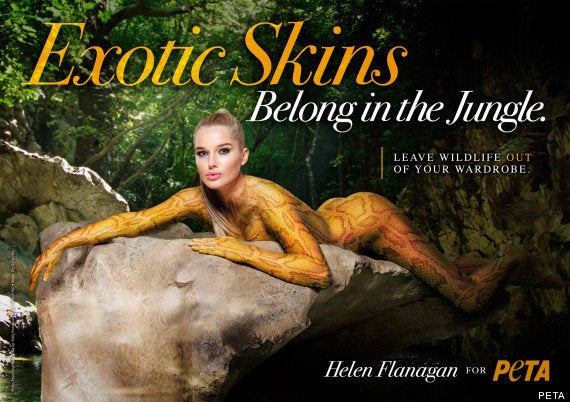 Celebs Go Naked For PETA
Popular in the Community