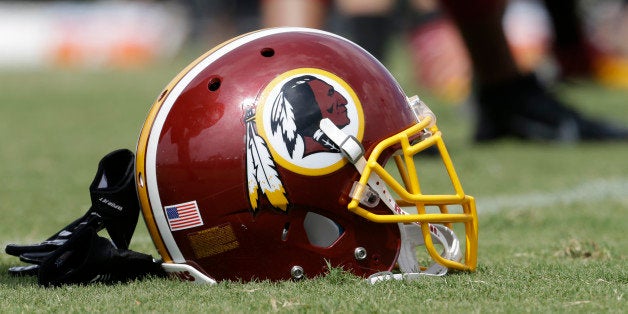 The intransigence of Washington Redskins owner Daniel Snyder when it comes the name of his football team hasn't stopped others from altering their word choice.
Two media outlets, Slate and Mother Jones, decided this week to never again refer to the football team in Washington D.C. as the "Redskins."
Americans think differently about race and the language of race than we did 80 years ago. We now live in a world, for instance, in which it's absolutely unacceptable for an NFL player to utter a racial slur. Changing the way we talk is not political correctness run amok. It reflects an admirable willingness to acknowledge others who once were barely visible to the dominant culture, and to recognize that something that may seem innocent to you may be painful to others. In public discourse, we no longer talk about groups based on their physical traits: No one would ever refer to Asians as yellow-skinned. This is why the majority of teams with Indian nicknames have dropped them over the past 40 years.
And so, in an admittedly small gesture, Mother Jones is also tweaking our house style guide, joining Slate and a group of other publications, from The New Republic to Washington City Paper. From here on out, we will refer to the team online and in print as "Washington" or "Washington's pro football team" or, if we get sassy, "the Washington [Redacted]."
Slate and Mother Jones aren't the only news outlets that have stopped using the name. The Kansas City Star's public editor wrote in September 2012 that he sees "no compelling reason for any publisher to reprint an egregiously offensive term as a casual matter of course."
Calling all HuffPost superfans!
Sign up for membership to become a founding member and help shape HuffPost's next chapter
BEFORE YOU GO
PHOTO GALLERY
Best 2013 Sports Photos