People are going nuts over the painful ceremonial first pitch thrown at a Boston Red Sox game in Fenway Park on Wednesday.
Like all first pitches, Jordan Leandre, a pediatric cancer survivor, was supposed to lob the ball toward home plate to commence the game, just like he did 10 years ago on the same field after he recovered from cancer.
Instead, Leandre, who was introduced by the ballpark announcer as a 17-year-old high school pitcher, threw high and outside, striking an innocent cameraman in the groin.
The pitch instantly became a viral hit on social media ― and a painful hit for the photographer on the other side of home plate.
Leandre blamed his errant pitch on his failure to take some warmup throws.
"I wasn't warmed up, so my body was all tight and everything," Leandre told Comcast Sportsnet New England. He added: "I went and threw it and my back cracked. The ball just got away."
The ball most certainly got away ― right to photographer Tony Capobianco's "McNuggets," as Red Sox beat reporter Chris Mason put it.
There was a line of Red Sox players from the 1967 team standing behind Leandre when he made his unfortunate throw. Their expressions seemed to hold the same message: Ouch.
Capobianco said he had no sore feelings toward Leandre. Leandre later apologized, and the two shook hands, according to WBZ Boston news reporter David Wade.
He also shared a behind-the-scenes moment, tweeting a photo of the ball moments before it hit him.
Related
Before You Go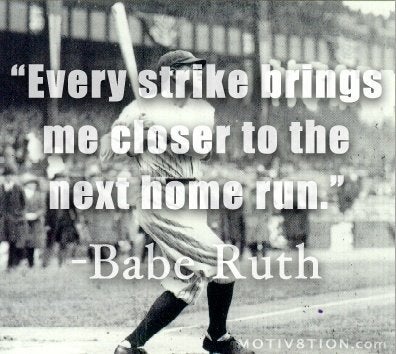 Best Baseball Quotes
Popular in the Community