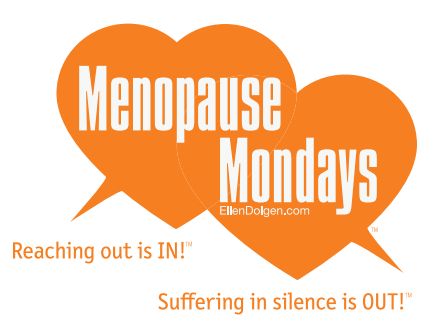 Dear sisters in perimenopause and menopause,
"Give, give, give." It's the theme song of the season, especially for you! You give so much --and I don't just mean holiday presents. You give your time, energy, and self to so many people and projects. But I'm afraid all of your efforts don't leave enough for YOU. You deserve so much more out of your holidays!
So here's what I'm proposing: This season, before you give to anyone else, first give YOU the gift of self-care. You deserve to feel like your best self, especially during the holidays. Plus, you can't expect to truly take care of others if you're running on empty. So put happiness at the top of your own wish list, and start planning how you're going to deliver. After all, you're the only person out there who can give you the health and happiness you deserve.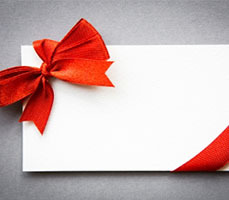 My suggestion? First, stop being your own biggest critic. While easier said than done, you need to realize that during perimenopause and menopause, you might not have the energy you had in the past. That's okay, and you don't need to have as much energy as your grandchildren. Scale back on your stressors: Make your holiday dinner a potluck; use gift sacks, not wrapping paper; and dial back on the décor. I also suggest shopping online. On the web, you get to escape the crowded malls and heavy shopping bags, and you can hit every store on your schedule from the comfort of your couch. If a gift for YOU sneaks its way into your online cart, so be it!
While we're on the subject of expectations, we need to set another thing straight: The holiday pictures you see on Pinterest, HGTV, and in Good Housekeeping just aren't realistic. Honestly, who has time for this stuff? Problem is, most women think they should: One recent TODAY survey found that 42 percent of moms suffer from Pinterest stress, thinking they aren't crafty enough. The antidote? PinterestFail.com, a website that chronicles Pinterest projects gone incredibly, hilariously wrong. Check it out and I promise you will feel better. You'll also have a pretty big laugh.
Your holidays don't have to be picture-perfect for them to be great. In all honesty, they probably shouldn't. In my opinion, no-frills holidays are some of the best ones, while the ones displayed in the Andy Warhol-esque pictures people post to Facebook are really some of the most stressful and least fun ones around.
If, this season, you let go of the all of the pressure, you'll be free to be the warm, wonderful woman you truly are. Only then can you truly enjoy the holidays. Meanwhile, your family won't feel like they are walking on eggshells (or should that be glass tree ornaments?).
Still, no matter how much you trim the fat off of your holiday stressors, know that some will pop up here and there. After all, perimenopause and menopause are stressful all on their own--even without extra holiday to-dos and expectations. So find a way to unwind: Book a massage, take a bubble bath, and stop making excuses not to exercise (it's one of the healthiest and most effective ways to reduce stress). After all, stress can trigger hot flashes, impede sleep, spur menopausal migraines, and most certainly wreck your holidays. Check out more tips for fighting menopausal stress!
Also -- and I know this is a hard when sugar cookies, mashed potatoes, and holiday parties abound -- stop the stress eating! While a little nibble here and there is certainly okay (super-strict diets are stressful, and we don't like that!), fatty foods can wreck both your mind and body. According to a 2012 study in the International Journal of Obesity, trans and saturated fats can spur mood changes and depression. Meanwhile, they cause us to pack on the pounds, and I don't have to tell you that when the buttons start popping on last year's holiday sweaters, your stress meter rises faster than the needle on your scale. More weight and a worse mood? You can do better.
So, my generous sisters, this season, start being generous to YOU! Give YOU the gifts I know you deserve: self-care, respect, and love! Do that and I guarantee you'll soon celebrate your best holiday ever!
Wishing you the happiest, merriest, and healthiest holiday ever!
P.S. Reaching out is IN!  Suffering in silence is OUT!
For more by Ellen Dolgen, click here.
For more on women's health, click here.
Ellen Dolgen is an outspoken women's health and wellness advocate, menopause awareness expert, author, and speaker.
After struggling through the silence that surrounds menopause, Ellen resolved to help women reach out and end the confusion, embarrassment, and less-than-lovely symptoms that come with "the change." Her passion to be a "sister" to all women fueled Ellen's book, Shmirshky: the pursuit of hormone happiness. As a result of her women's wellness journey, and in response to the overwhelming thirst of her ever-expanding audience for empowering information, Ellen's weekly blog, Menopause MondaysTM was born.
Menopause MondaysTM allows Ellen an expansive platform from which she broadens her discussion of menopause, women's health, and life as a menopausal (and fabulous!) woman. Her weekly Menopause News Flash provides a one-stop shop for the latest menopause and women's health news and research, allowing women the access and know-how needed to take charge of their health and happiness. In addition to Ellen's ever-growing social media presence, EllenDolgen.com has fast become "the place" on the web for informative and entertaining women's menopause and wellness engagement. Ellen is #1 on Dr. Oz Sharecare.com Top 10 Social HealthMakers on Menopause. In 2012 and 2013 EllenDolgen.com was named first on the list of the "Best Menopause Blogs" by Healthline. Ellen is also a regular contributor to over a dozen leading women's health blogs. Her motto is: Reaching out is IN! Suffering in silence is OUT!
Ellen has appeared on the "TODAY Show," "NBC Nightly News", the "Rachael Ray Show," "The Doctors," Oprah Radio, Playboy Radio, NPR's "Tell Me More," Doctor Radio, and dozens of regional and national media outlets. In 2011 she appeared in a sold-out, San Diego production of "The Vagina Monologues." Ellen was one of the first regular contributors to debut on The Huffington Post's, Huff/Post50, which targets 116 million Americans over the age of 50.
PHOTO GALLERY
Alzheimer's Prevention Recipes
REAL LIFE. REAL NEWS. REAL VOICES.
Help us tell more of the stories that matter from voices that too often remain unheard.