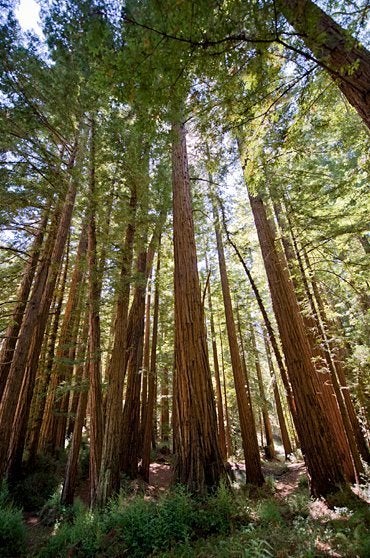 According to Catherine Elliot of the San Francisco-based Save The Redwoods League, the trees in the Peters Creek and Boulder Creek redwood forests near Santa Cruz are nothing short of spectacular.
"It's rare to see old-growth groves like these so close to San Francisco, because most were cut down during the city's construction," she explained.
In partnership with the Peninsula Open Space Trust, Elliot's organization is working to preserve the two forests' combined 359 acres of old-growth redwood trees, among the oldest of any in the Santa Cruz region.
Both groves are owned by the Holmes family, which, after purchasing the properties in the 1970s, is finally looking to sell.
Since not only is it still legal in California to harvest old-growth redwoods, and redwood lumber fetches a premium price, and the land itself is prime real estate for privacy-conscious Silicon Valley residents looking to build a home, the properties aren't exactly cheap.
Elliot's coalition hopes to raise $8 million in order to purchase the Peters Creek outright and enter into a protection agreement to permanently shield Boulder Creek from development. In order to keep the deal moving forward, the groups must put together a $2 million down payment by the end of the year.
The ultimate goal is to eventually have the properties purchased and then protected by the state of California; however, having the state pony up millions of dollars for new properties seemed unlikely in the current economic climate.
"These are thousand-year-old trees bounded on two sides by state parks," acquisition specialist Victor Roth told the San Francisco Chronicle. "It is my job to identify acquisition opportunities, and given the spectacular resources, this is a special opportunity."
These proposed acquisitions are part of the league's Living Landscape Initiative to conserve 300,000 acres of redwood forests in the Santa Cruz mountains.
Check out some pictures of the groves here:
Before You Go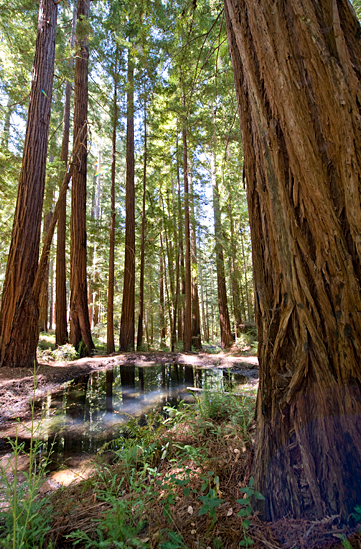 Redwood Forests
Popular in the Community