New Jersey openly gay Assemblyman Reed Gusciora has always been the last person to advocate bringing civil rights to a vote. The Democratic lawmaker spearheaded a marriage equality bill in the New Jersey legislature earlier this year that passed but which GOP Gov. Chris Christie vetoed while urging activists to have it voted on by the people of New Jersey. When Gusciora criticized that approach, and lambasted Christie for controversially suggesting the issue of civil rights should have been put up for a vote in the South in the 1960s, Christie famously called him a "numbnuts."
But now, frustrated that the Democratic leadership in the state legislature has not scheduled a veto override vote, as promised, and emboldened by polls that show a majority of New Jersey voters support marriage equality, Gusciora believes New Jersey voters should vote on the issue. And, confident after wins in Maine, Maryland and Washington state on marriage equality at the ballot, he has introduced a bill to put it on the ballot.
"I was actually one of the advocates who thought that should be [a tactic ] of last resort," he said. "I am the last person to advocate that, but nonetheless we're at a standstill."
Gusciora accuses Democratic leaders, as well as Garden State Equality and the national gay groups, of playing politics with gay rights and pushing the issue off, including scheduling a vote to override Christie's veto, until the fall, when the issue can be used in election campaigns against Republicans.
"There is no strategy," he said in an interview on my SiriusXM OUtQ radio program this week. "The Human Rights [Campaign], the national groups, they need to talk to other gays in the state instead of one person, who everyone seems to talk about [Steven Goldstein, at Garden State Equality]. They're not even talking to legislators. It's short-sighted not to talk to openly gay legislators in the state. I don't think [Goldstein] needs to criticize anyone with a contrarian opinion. We should do all of the above: We should post it for an override, which has little chance. We should continue with efforts in the courts. We should think about reintroducing it in the legislature. We should do all of the above, including a ballot measure."
"Let's be real," he continued, focused on the lack of a veto override vote. "It's strictly for political reasons. It's not to actually get it done. It's to make the Republicans uncomfortable and set us up for the 2013 elections. I wish we'd get a commitment on when that legislative veto override [will take place] and you'll strangely find out it won't be until the fall, conveniently for the election. There's a whole new generation out there that wants this fight, wants the legitimacy, wants it on the ballot. My simple point is, Why don't we do it all? Why do we have to attack [a] gay legislator?"
Listen to the full interview here:
Before You Go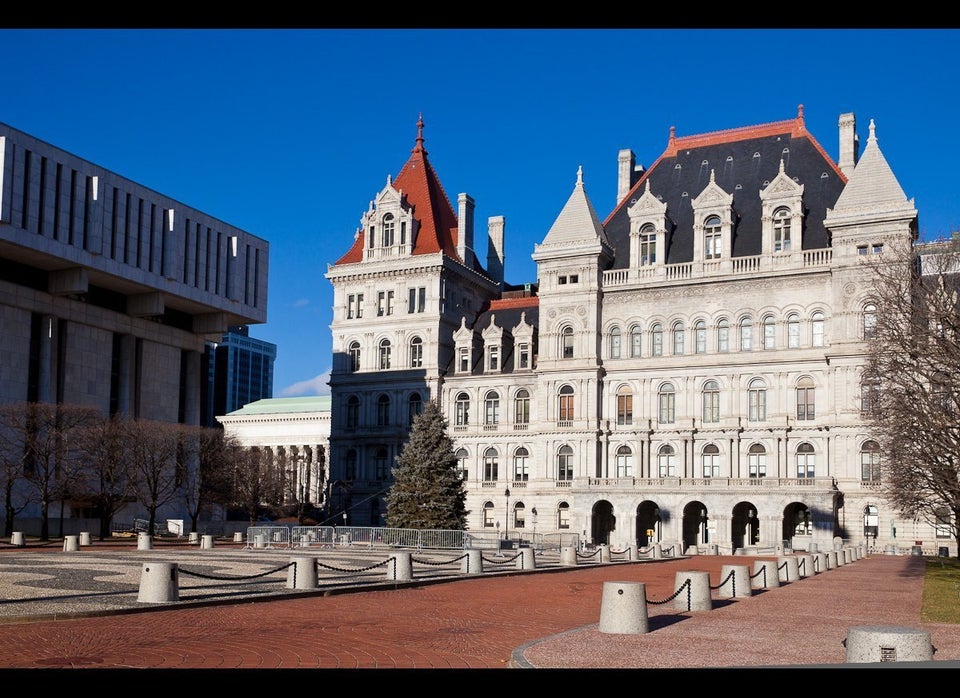 Gay Marriage In The United States
Popular in the Community