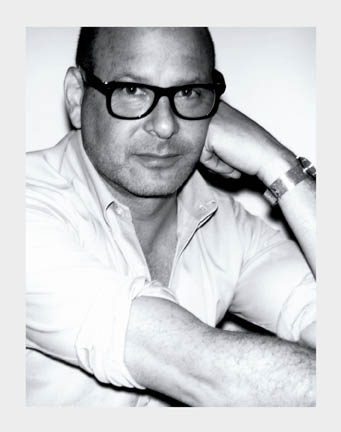 Reed Krakoff is a very busy man. Aside from his creative responsibilities at Coach, he also looks after his eponymous label. Since launching the Reed Krakoff collection in 2010, a women's wear, accessory and jewelry line, the designer has been receiving great reviews for his brand of chic understated luxury. Singular in his vision, his work is about great design and amazing fabrications. Fans of his label include Julianne Moore, who sat on the front row at the Reed Krakoff show last February.
Below the designer talks about what makes him happy and what he would be doing if he didn't go into fashion.
When I wake up... I'm happy to see my wife.
Before I go to bed... depends on the night of the week.
A well-dressed man... isn't noticed for what he is wearing.
Women should always... feel strong and confident and above all, feel like themselves.
Men should never... try too hard.
The best thing that's been said about me... is that I won't fail.
The biggest misconception about me... is that I'm too serious.
If I weren't doing what I'm doing today... I'd be a photographer or landscape architect.
My legacy... is to teach my four children to believe in themselves.
A great idea... is never enough.
My mother... asked me, when I first started out in fashion, why I would ever want to be a designer.
The soundtrack of my life... is constantly changing.
The future... is what you want it to be.
Happiness... is not having to think about whether you are happy or not.
There's a time and place for... everything.
There is too much... I want to do.
In the end... always trust yourself.
Photo courtesy of Reed Krakoff
Popular in the Community