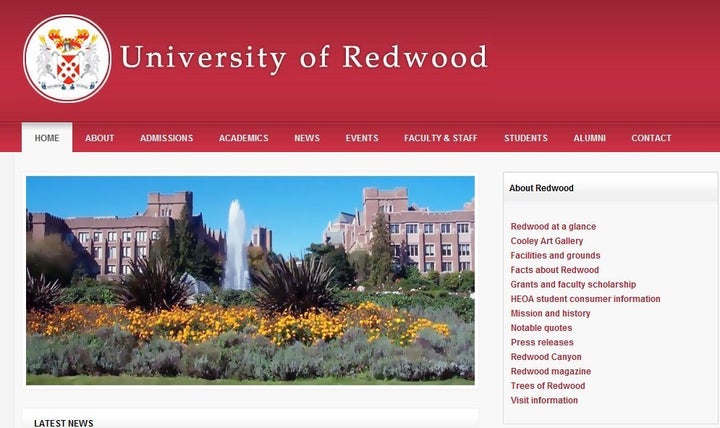 Hopeful Reed College students, beware -- there's an imposter out there.
Enterprising web scammers have taken website plagiarism to a whole new level in re-creating Reed College's site to provide false information about a made-up institution.
The Wall Street Journal reports that professors at Reed College stumbled upon the site, for an ostensibly fake California college called "University of Redwood," when they Googled their names and found that they were erroneously listed as faculty at Redwood. Further investigation revealed that the site had lifted a significant amount of text and images from Reed College's website. In many cases, the University of Redwood site offered content identical to that on Reed's -- except that "Reed College" had been replaced by "University of Redwood." The fake page is also, not surprisingly, fraught with broken links and missing content.
The site -- which college officials suspect is a scam targeting Asian students -- is still active, despite a brief hiatus in October when Reed's attorneys' began efforts to remove it. Reed's chief technology officer explained to the Journal that those responsible could easily collect application fees from unassuming students -- "a shrewd scammer could wait several weeks, then issue a rejection letter, and the student would never know," he said.
According to the Oregonian, the theory is supported by a notable presence of the fake university on Asian higher education blogs, as well as the fact that the University of Redwood's mailing address in California routes to China.
Reed representative Keven Myers told the Journal that the college's lawyers will continue to work to take down the site.
What do you think of this Accepted-like scandal? Let us know in the comments section.

Related
Popular in the Community