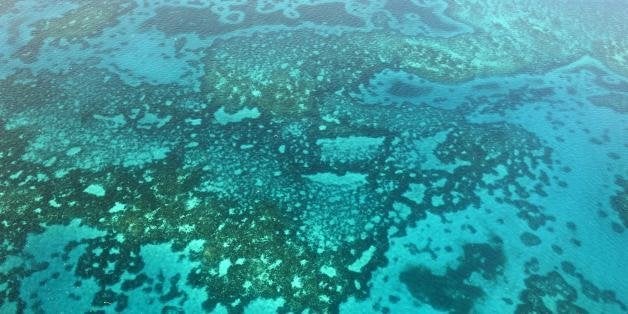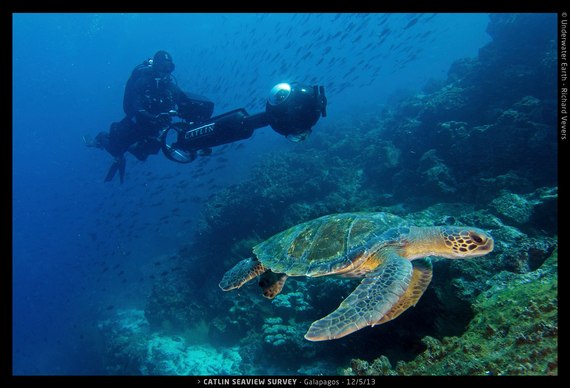 "The rate at which energy has been entering the ocean is phenomenal, equivalent to the addition of two atomic bombs every second," according to Dr. Ove Hoegh-Guldberg, lead author on the Open Oceans portion of the 2014 Intergovernmental Panel on Climate Change (IPCC) Climate Report. After scanning this report, I panicked, and wondered: Is the future of our reef ecosystems destined to exist only on the worn printed pages of National Geographic? Dr. Hoegh-Guldberg goes on to explain that "oceans have absorbed over 90 percent of the heat arising from human-induced greenhouse gas emissions and have soaked up around 30 percent of the carbon dioxide from the burning of fossil fuels." The increased temperatures and acidity of the oceans have drastically and detrimentally affects coral reef ecosystems.
Over the last 50 years, we've lost over 40 percent of the world's corals. According to the scientific community, the decline is set to continue,directly affecting 500 million people globally who rely on coral reefs for food, tourism income and coastal protection. In order to put an end to the current rampant pollution and destruction of coral reef ecosystems, scientific, governmental and economic stakeholders must work together to outline and implement what needs to be done to protect these fragile ecosystems now and into the future.
These stakeholders are vital to the future protection of coral reef ecosystems, but it is important to note that this issue is greater than thescience, politics and economics currently involved. Without the hearts and minds of people around the world, any and all efforts to protect and preserve these ecosystems are meaningless.
In an effort to capture the hearts and minds of people, a group of reef mappers with the Catlin Seaview Survey have set out to visually document coral reefs, before they're gone. Combining science, aesthetics, and technique these modern day cartographers (with an underwater twist) will enable change to be clearly monitored over time and will aid scientists, policy makers and the public at large to visually comprehend the issues reefs are threatened by.
Catlin Seaview Survey, in collaboration with Google, Catlin Insurance Group, the University of Queensland and many others, is creating the worlds largest baseline record of reef ecosystems, in high resolution 360-degree panoramic vision. This global reef record is viewable in user-friendly Google Maps with Underwater Street View.
The reef mappers with the Catlin Seaview Survey are on a mission to not only reveal the beauty and fragility of reef ecosystems, but also to communicate the importance of a healthy reef ecosystem. Using modern technology to facilitate the intersection of science and communications, the global reef record is bringing global awareness to coral reef ecosystems. "Knowing is key" -- As Dr. Sylvia Earle, National Geographic Explorer-in-Residence, so eloquently put it, "with knowing comes caring and with caring there is hope."
Related
Popular in the Community