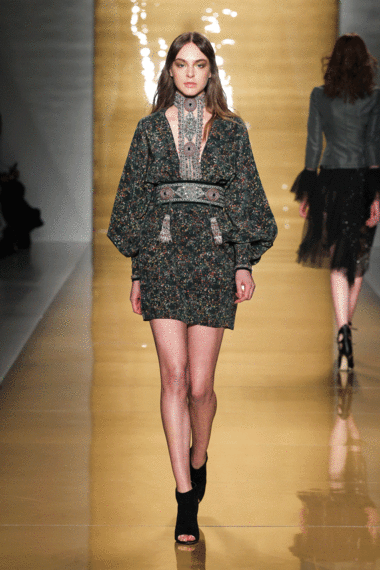 The Reem Acra fall 2015 collection unveiled a world of imagination inspired by a bohemian gypsy.

What was the theme for your fall/winter 2015 collection?
A cool, modern gypsy and Stevie Nicks were in my mind when I was designing my collection. I also thought about the woman I would like to dress this season, but later on during the design process it was about my style, my lifestyle, my dream, and how I think.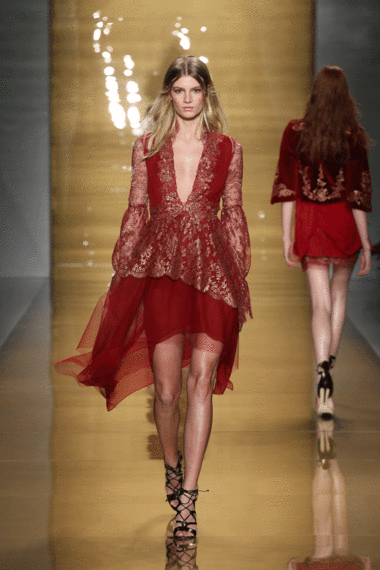 What were your favorite materials and hues used in your fall/winter 2015 collection?
When designing my collection, the process was nothing but magic because I opened all my trunks of things that I collected for years, so the materials truly came from my heart.

What are your favorite looks in your fall/winter 2015 collection?
Every look stands on its own and is well-thought-of and comes from my heart and energy.

What are your essential pieces for this current spring season?
I have to work late and create, so I am always in my black leggings.
Photos Courtesy of Reem Acra