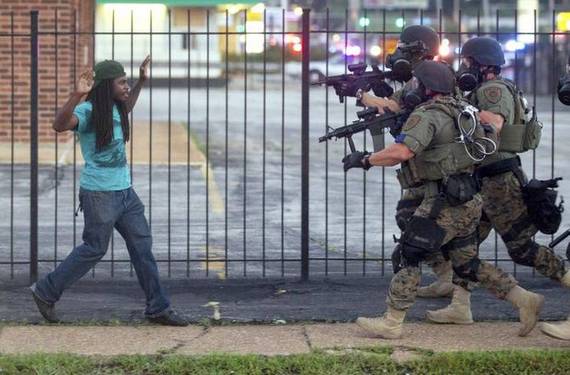 We've been back in Piedmont, California, now for ten days. Tomorrow is the Fourth of July. Piedmont is a small enclave of 11,000 people entirely surrounded by the much better known somewhat infamous city of Oakland. Piedmont has always been a protected community with its own police, fire and most currently cogent, school system - which is why Denise, my wife, and I moved here twenty years ago from San Francisco with our two sons, Martin and Louie, who were seven and five at the time.
Piedmont is ridiculously perfect, just a five minute drive from the more diverse, challenging chaos of Oakland and Berkeley. For the first five days upon our return here the weather was equally sublime. Every day, sunny with balmy temperatures in the high 70s/low 80s (26 centigrade), was a notable contrast to the highs and lows of Melbourne, Perth, Singapore and Shanghai. We loved it.
Piedmont had always been wealthy Republican Party redoubt amongst the Communist pinkos of the Republic of Berkeley and the Black Panther militants of Oakland. But in the years we have lived here Democrats came to outnumber Republican voting booths on Election Day. Piedmont remains wealthy but is now far more liberal than in the past.
Nevertheless, traditions remain and one of the biggest was/is Piedmont's Fourth of July Parade (now more than fifty years old). It's one of the few times (Halloween is another one) when people from all over the East Bay come to watch the locals and some invited participants parade down about fifteen streets through the center of town. All the flag buntings are out. Piedmonters begin putting their lawn chairs out more than a week before the event (you don't get to live in Piedmont - unless born here - without being a type A kind of person). Tomorrow Highland Avenue will be about four to five people deep with spectators cheering paraders parading.
Denise and I won't be there. We did our Fourth of July parades many times when the boys were younger. We used to go to our friends' front yard party that bordered along the parade route. But the friends no longer offer the party - most of the kids of our contemporaries' ages are in their late twenties. Many of the parents have also moved on.
Denise and I will walk around Lake Merritt - a very urban Oakland setting the morning of the Fourth. We expect to see America in all it's diversity out on the Lake that Day. The atmosphere will be festive, hopefully peaceful. We'll drive into San Francisco in the afternoon for an outdoor barbecue on Russian Hill with a view of North Beach, Telegraph Hill and the Bay Bridge - very urbane city San Francisco. We won't bother to stay for the fireworks because invariably the fog roles in by about 8 PM before it gets dark and makes fireworks viewing from anywhere but the Marina a rather futile experience.
Nevertheless, the holiday will be celebrated here. I cannot help but contrast this weekend with the last July 4th we "celebrated" in Melbourne last year. Denise and I had just arrived two days before. The cold rain and the early darkness (by 5:30 pm) literally struck us. We vainly searched online for some American ex-pat observance of our Independence Day. We found only an event in the north edge of Fitzroy that struck us at this very early stage of our knowledge of Melbourne suburbs as just too far away. I recall we went to bed early that night - no fireworks. We were so tired from our apartment hunting excursions in cold, wet Melbourne that day.
Meanwhile, a week has passed since I started this blog. It's a reflection of the lack of time I've had since I've returned to the mainland. I've been absorbed with the demands of this next transition of resetting up my medical office and finding a place to live in the East Bay or San Francisco. Denise and I decided we didn't want to immediately return to our tranquil suburban home in Piedmont after living in the more vibrant Melbourne neighborhood of South Yarra.
But in that week I am clearer about some of the differences between Melbourne and San Francisco/Oakland, ergo Oz and America. Everybody is moving faster in America (well maybe not the aforementioned Hawaiians). Driving speed limits are ignored in a big way. Last year I received a speeding ticket (infringement) for traveling six kilometers or three and half miles over the limit on Punt Road in Melbourne. Now when I'm heading to San Francisco to Oakland over the Bay Bridge I routinely see drivers hurtling past me fifteen to twenty miles over the limit. In Aussieland everyone drives at or just over the limit everywhere (well maybe not in the deep outback). As a result I cannot recall seeing the evidence of even one roadside accident in the twelve months I spent in Melbourne and its environs.
There's also perceptible increase in the speed and tension of routine interactions with people compared to Oz. I'm speaking of the exchanges between retail or restaurant workers and me - maybe less so with friends. I noticed that all the workers at CVS, a large national drug store chain, now greet me with a formulaic "hello". I suppose it's meant to be friendly but actually feels quite false. One deadened, "Have a nice day," response from the drug store cashier confirmed this lack of sincerity - which I completely understand when you're being paid only $10US an hour.
As mentioned, I walked around Lake Merritt with Denise on July 4th. On one hand I appreciated the true mingling of whites and blacks as many of the informal groupings I saw contained members of both ethnic groups. However, the two organized events I passed: an enter-with-pay hip-hop lawn party on the Lake had only a sprinkling of whites while the audience for a Fourth of July concert by the Oakland City Band (a volunteer wind/brass orchestra) at the Lake band shell was exclusively white. It could just be musical preferences...
What made me really depressed though about my return to America was the news I was reading daily in the local San Francisco Chronicle or national New York Times. The homeless situation in San Francisco has reached crisis proportions with certain streets filled with people living in tents, open drug use and bizarre behavior often prevalent. Actually, having witnessed the favela equivalent in Los Angeles's Skid Row area last year just before I left for Australia, San Francisco's situation isn't as bad (or at least as large). Still Denise in her peregrinations about town searching for apartments reports that the homelessness problem was now much worse here than when we left a year ago.
Then yesterday, the New York Times' front page headlines blared "Snipers Kill Five Police Officers At Protest of Police Shootings.". A Times columnist asks the same day "Are We Unraveling?" as a nation. Police shooting black men earlier in the week results in an unbalanced black man seeking revenge on the police. Guns, guns, guns in America! And it just doesn't seem like we can do anything about it. How crazy a country are we when our House of Representative Democrats stage a sit-in in order to dramatize their protest against our dysfunctional government's rigidity?
But it isn't just our guns alone that created this latest violent obscenity. Three hundred and fifty years of slavery and one hundred fifty of discrimination of Africans and African-Americans are America's birth legacies and tragic heritage. But returning to the U.S. after a year living in a much saner country I'm feeling twisted and sad.
Meanwhile over in Oz, you mates have had your share of problems. The undecided outcome of the federal election was finally resolved yesterday when Bill Shorten conceded and Malcolm Turnbull announced victory in cobbling together a majority government. Note this important Aussie story merited only seven very short paragraphs on the international page of the New York Times (http://www.nytimes.com/2016/07/11/world/australia/election-results-malcolm-turnbull-liberal.html). Indeed there was no coverage at all in the Times between July 3rd and the 10th. I had to rely on my electronic edition of The Age to stay abreast of the party predictions and machinations .
But I'm sorry, mates. As screwed up as politics are Down Under, Aussies deep down know you blokes are bloody lucky dealing with Labour and Liberal pettiness compared to the mess we Yanks have permitted to develop in The States. I'm already reminiscing with longing for the "problems" of a more functional Australian society. I will take away from my year living in Melbourne, though, the certainty that a society can operate more fairly and equitably. I hope that knowledge helps me cope and hope that things can get better in America.
I'm feeling blue (not red, white and blue).
Related
Popular in the Community