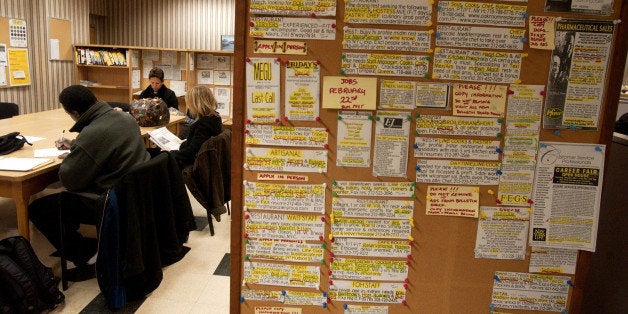 Life doesn't always work out the way you expect it to. That's a lesson I've learned many times since my mother moved us to America when I was 12. When we first got to our apartment in Crown Heights, Brooklyn, there were times when I wanted to go back home, to Barbados. But I adjusted in my first few years, making new friends and discovering life in New York City. I dreamed that I might have a career in computer science one day. But as a sophomore in high school, my grades started to slip. I stopped going to class and eventually dropped out. That wasn't how I expected my teenage years to go.
In my twenties, learning a trade seemed like the best way to get back on the path to earning a living and supporting myself. I enrolled in APEX technical college in Long Island City, Queens to pursue certifications in carpentry and electrical skills. But while attending vocational school, I didn't stay on track. In late 2009, I was arrested and convicted on three felony charges. I spent nearly five years -- from ages 27-32 -- in prison.
Every day that you're locked up, you think about your future: What do I expect of myself? How am I going to adjust when I get out? What is my plan for coming home going to be? I wanted to spend my time inside doing more than just sitting around. So I took advantage of the opportunity to earn my GED. I signed up for a bricklaying apprenticeship and obtained vocational titles in construction. I was committed to preparing myself for the life I wanted when I got out. I wanted the stability of a regular working person.
I returned home to Brooklyn in late 2014. After being gone for so long, you need support to transition back into society. You need information. You need a network. You need people around you who actually have access to the services that will help you. And you need those right away if you want to earn money and sustain yourself. The past 18 months would have been different for me if re-entry services weren't there on day one to help me do just that.
On my first check-in with my parole officer, a recruiter from an organization called the Center for Employment Opportunities (CEO) spoke about the services that the organization offered men and women just coming home from prison. He was impressed by the GED and bricklaying experience I had obtained in prison. When he told me that CEO has connections in the construction industry, it was like hearing that I could pick back up where I left off. I signed up on the spot.
My first week in the program, I completed a five-day life skills training that taught me how to best apply for jobs and get employers to see me for my qualifications and not for my criminal convictions. On the second week, CEO gave me a pair of boots and put me to work. I did light construction and maintenance work on transitional job crews four days-a-week, earning a paycheck after every shift I worked.
With CEO, I enrolled in additional training courses and obtained the construction safety certifications needed to work in this city. I even completed a three-month carpentry class at Hostos Community College. And I never had to come out of my pocket to cover the payment -- CEO covered all the costs.
In May 2015, I worked with CEO to set up a job interview with a Brooklyn construction company. I nailed the interview, got the job, and have been working full time as a mason for over a year now. Everything that I prepared for while incarcerated, I'm actually doing today. That's what programs like CEO are for, to provide the support that people returning home from prison need to stabilize their lives and fulfill their dreams.
Next month, I will be attending CEO's 23rd annual success dinner at John Jay College of Criminal Justice in Manhattan as a special guest. And in June, I've been invited to speak at CEO's 2016 carpentry class graduation. I'm going to tell the graduates what experience has taught me: if you stay focused and consistent, you can see your plans through to the end. Something good may finally come to you, even if the path getting there looks different than you expected.
Calling all HuffPost superfans!
Sign up for membership to become a founding member and help shape HuffPost's next chapter