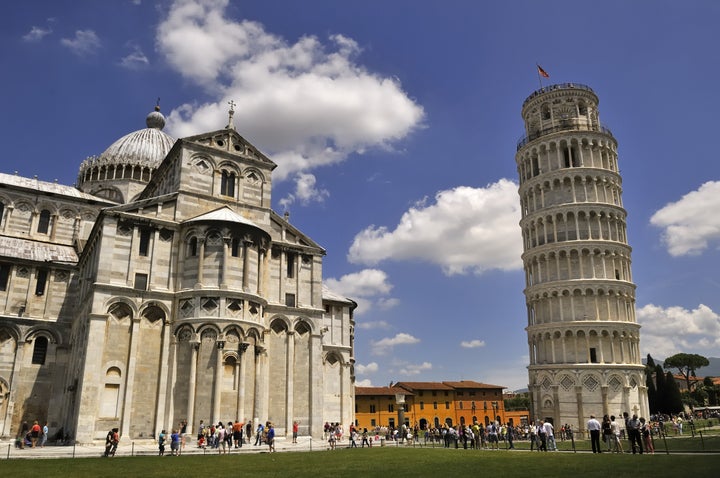 As I write this, I'm staring at a half-packed duffle bag that's ready to ship my roommate's belongings back from London, England to his hometown in Somerville, Massachusetts. After spending nearly four months studying abroad across the pond, time has whizzed by and I find myself, along with 75 classmates, preparing to re-immerse ourselves in our home culture for a month before officially moving in to Northeastern University's campus in early January.
When people think of study abroad, they most commonly think of how difficult it is to be forced to transition into a foreign society and culture in the time it takes to snap your fingers. However, integrating back into one's home culture following months of time abroad is not a cakewalk either.
Just as the student who studied abroad grows and changes from his or her experiences, that student's friends and family has also changed in that time period. For me, my brother has been living as an only child for almost a quarter of a year after being the youngest of three siblings for the previous fifteen years of his life. Will this change positively or negatively affect our relationship? Will living in a country where I was considered a responsible adult and could legally consume alcohol and purchase tobacco change the way I interact with people in American society?
Relationships aren't the only monumental factor that impacts a study abroad student's re-entry to their home life. Culture shock also plays an enormous role.
According to the University of Minnesota, the leader in the study of culture shock, many students struggle with re-entry on different levels. As part of the school's International Student and Scholar Services (ISSS), re-entry has been a thoroughly researched topic. Dr. Michael Paige, a professor at Minnesota has said, "What you potentially can experience is the unexpected confrontation of the familiar." Essentially, students don't expect their home culture, something considered known and precious, to change without them there. With that, students studying abroad are naturally prone to missing events at home.
For this semester, while studying in London, I missed the final stages of the presidential election. While I was able to follow and watch all three debates on YouTube, I, along with my classmates, didn't really experience our first election being able to vote. I definitely wish I could have experienced the final campaign commercials, newspaper ads and seeing dozens of lawn posters in my neighborhood. And, as this next presidency will likely decide the direction of our nation's economy, I feel as though I will never be able to truly grasp how the country reacted to the campaigns and reelection of President Obama.
However, Mieke Berg, 34, missed out on experiencing a greater American cultural event while studying abroad: September 11, 2001. Berg, a native of Minnesota, studied abroad in Edinburgh, Scotland from the fall of 1999 until June of 2000. Following a life-changing term in the United Kingdom, Berg decided to return to the same program in Edinburgh the following year as a staff member from July 2001 to July 2002. While her semester allowed her to interact with many students and experience a foreign culture in a new light, she missed out on the most defining moment in American patriotism of the past fifteen years. When returning home, she was immediately surprised by the severity of the customs questions she received and the seemingly substantial number of American flag pins, signs and badges that were plastered all over the Minnesota airport and TSA officers' uniforms. When recalling what it felt like to not truly feel the same level of patriotism as her parents and friends did in the months that followed the 9/11 national tragedy, Berg is saddened and a little regretful. Unfortunately she has never really felt comfortable at home ever since and has been living in the United Kingdom for the past decade.
This fall, Berg was the Site Director for the Northeastern University N.U.in England location for the program I attended in London. Now a fully-functioning member of British society, and currently engaged to a lovely British gent, Berg faces a struggle with recognizing as an American on almost a daily basis.
"I still feel a bit uncomfortable when I'm home," she says. "I've missed the majority of Bush's administration, I haven't been in the country for President Obama. The country is going in a different direction than I am."
While I don't expect to develop a distant perspective on the problems and events within country that I know and love as home, re-entering into my home culture is something I never expected to be so analyzed and interesting. But, as the American education system continues to promote the importance of global citizenship, transitions into different cultures are something many students are starting to master. Re-adjusting to living in my own bed in my own room will certainly be different than moving to an entirely new city or country, but it is still a necessary transition to make. Now, I, along with many other abroad students, can look forward to transitioning into yet another exciting culture, with plenty of opportunities and experiences to be had.
Related
Popular in the Community