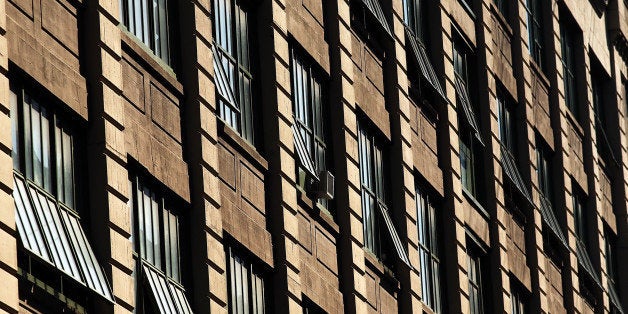 Individuals stuck in this revolving door are known as "frequent users" or "super utilizers" because they rely so heavily on costly emergency or crisis services. They are a small percentage of our population that ends up costing federal, state and local budgets a large amount of money.
Last year, we became part of a Reentry Housing Workgroup to develop a platform with recommendations for New York City Mayor Bill de Blasio.
Reentry is the term used to describe the transition from jail or prison back into communities. And we know that housing, particularly supportive housing, can increase the likelihood of successful reentry while reducing costs.
Progress has been made in improving access to housing for those leaving criminal justice facilities, but these advances are not nearly enough to address the full scope of the needs.
This week, in an open letter to New York Governor Andrew Cuomo and the Mayor, we released un updated reentry housing platform, including statewide recommendations. The recommendations are intended to strengthen City and State efforts to address housing for people with criminal justice histories.
As amplified by the platform, these individuals deserve fair access, consistent with public safety, to supportive, affordable and market-rate housing in order to reinforce their successful reentry and reduce the risk of their reincarceration.
Furthermore, services such as medical care, mental-behavioral health recovery programs, and economic opportunity and other important life-skill trainings must be accessible to the men and women exiting criminal justice facilities to ensure successful transitions.
Although the updated platform focuses on New York State and City, the recommendations are applicable to any state or community in the nation and should be considered by policymakers throughout the country.
Most importantly, discrimination in affordable and market-rate housing is still a major issue. Because affordable housing is scarce, people with criminal records are often the first to be shut out, even though housing them is a cost-effective way to accomplish the public safety goals often cited by those wishing to exclude them.
All levels of government should adopt requirements making it clear housing that benefits from government funding cannot be denied to those with a criminal justice history unless there is a legitimate public safety reason for doing so.
Calling all HuffPost superfans!
Sign up for membership to become a founding member and help shape HuffPost's next chapter