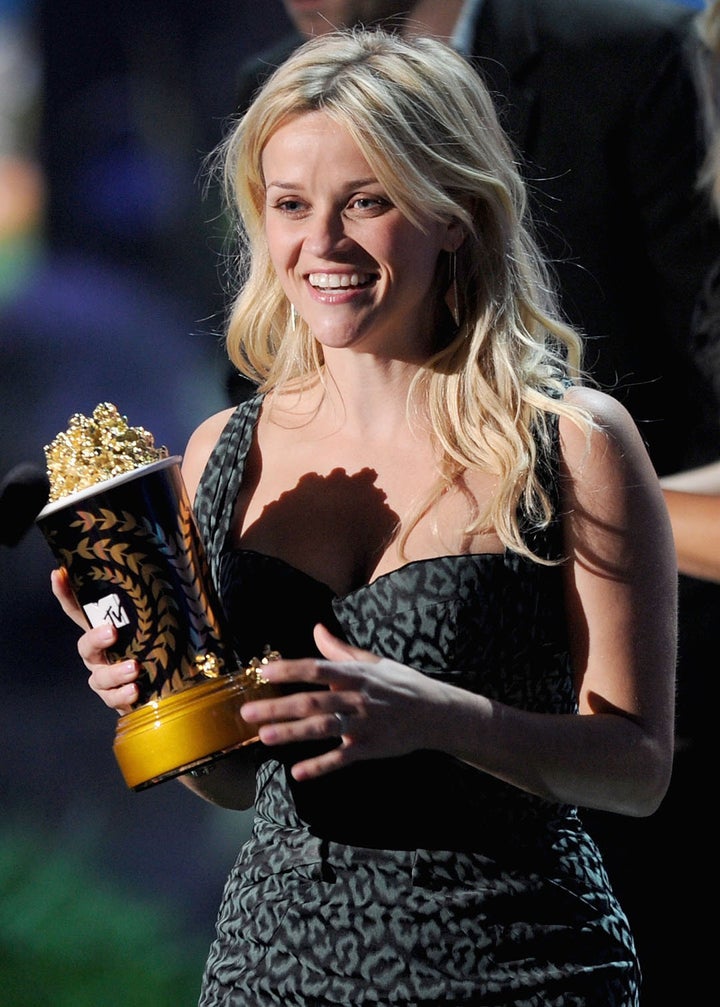 While accepting the Generation Award at the MTV Movie Awards on Sunday night, Reese Witherspoon acted as Hollywood's elder stateswoman and gave a word to the wise to a new rising class of talent. And more than a few words to a generation of reality-level "celebrities."
Having first put Robert Pattinson in his place for a bungled joke during her presentation, Witherspoon unleashed a surprisingly scathing set of remarks seemingly aimed at the Kardashians, "16 & Pregnant" girls and maybe even Blake Lively.
"I get it, girls, that it's cool to be a bad girl," she told viewers. "But it is possible to make it in Hollywood without doing a reality show. When I came up in this business, if you made a sex tape, you were embarrassed and you hid it under your bed."
Kim Kardashian, of course, has used a sex tape and her reality shows to rocket her way to celebrity.
"And if you took naked pictures of yourself on your cell phone, you hide your face, people!" Witherspoon continued, seemingly bringing Blake Lively, recent nude photo scandal "victim," into the equation. "Hide your face!"
WATCH
:
Popular in the Community