Reese Witherspoon was at the peak of her career after winning an Oscar for her role in "Walk The Line" in 2006, but her personal life was at an all-time low. Just months after receiving the award for Best Actress, she and then-husband Ryan Phillippe announced their separation.
On Sunday, in an emotional "60 Minutes" interview, the 38-year-old actress told Charlie Rose that the split with Phillippe played a part in her subsequent career slump.
"That was a tough year that followed. I got divorced the next year and I spent a few years just trying to feel better," she said.
The Nashville native added that the breakup affected her performances in critically-panned films:
"You know, you can't really be very creative when you feel like your brain is scrambled eggs," she said. "I was just kind of floundering career-wise because I wasn't making things I was passionate about, I was just kind of working."
"And it was really clear that audiences weren't responding to anything that I was putting out there," Witherspoon said of box-office flops like "How Do You Know" and "This Means War."
Witherspoon and Phillippe were married for seven years before separating in 2006. They have two children together: Ava, 15, and Deacon, 11.
But today, there are no hard feelings between the exes. Phillippe said in an interview with HuffPost Live in October that he has gotten to a "really great place" with Witherspoon, telling host Ricky Camilleri about a special moment they recently shared together while hanging out in New York.
"We got to meet up as a family and took a walk through Central Park with the kids, and it was funny -- we were reminiscing then because we shot a lot of 'Cruel Intentions' [there], so there we were with Ava and Deacon talking, and they were tripping out on the fact that we were there shooting a movie before they were even a thought in our minds," Phillippe said.
Phillippe, 40, added a bit about co-parenting with Witherspoon and her husband, entertainment agent Jim Toth.
"It's going well, and she's happy and remarried, and our kids are incredible," Phillippe said. "I'm proud of the way we've handled it and who our little people are."
Before You Go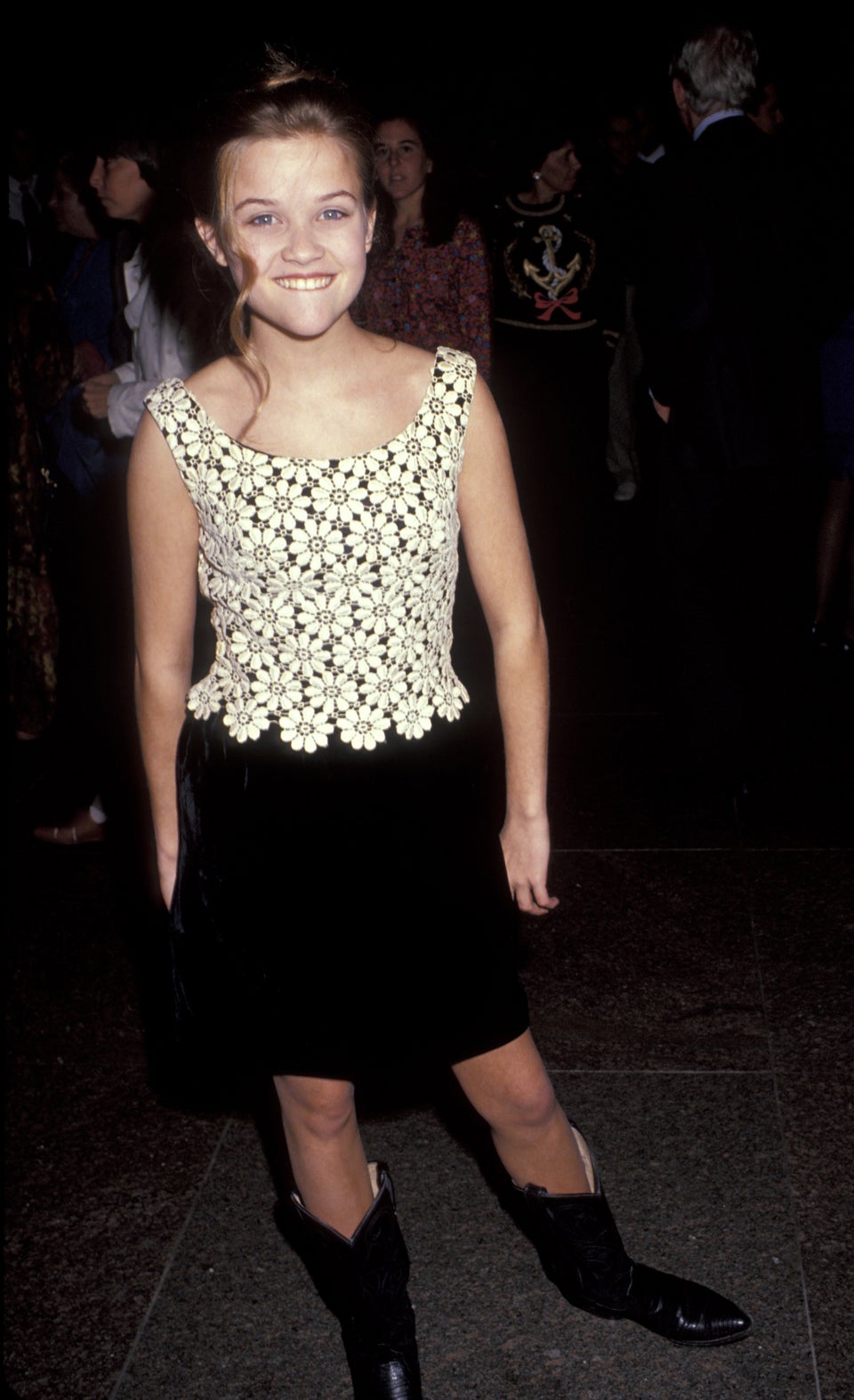 Reese Witherspoon Style Evolution
Popular in the Community