Earlier in her career, "Reese Witherspoon" and "rom-com" frequently occupied the same sentence. Between 2002 and 2012, she made "Sweet Home Alabama," "Just Like Heaven," "Four Christmases," "How Do You Know" and "This Means War." During that same time period, the romantic comedy genre largely dried up, at least in comparison to the '90s. Which brings us to the hook of this story: Save us, Reese.
"Home Again" follows a recently separated mother (Witherspoon) of two whose new life in Los Angeles is overturned when she decides to take in three young, charismatic guys (Pico Alexander, Nat Wolff and Jon Rudnitsky) who become part of her unconventional family. Michael Sheen, Candice Bergen and Lake Bell co-star.
It's unclear what direction this love story will take, which makes it all the more fun. The non-Witherspoon names bringing the movie to life are just as thrilling, as "Home Again" will mark the directorial debut of Hallie Meyers-Shyer, daughter of rom-com regent Nancy Meyers. (Meyers-Shyer has appeared in a few of her mother's movies, including "The Parent Trap" and "What Women Want.") According to Variety, the elder Meyers, who is producing the movie, "played a major part" in recruiting Witherspoon for the role, which Rose Byrne was circling at one point. Meyers-Shyer wrote the script, too.
The Sept. 8 release will be a lovely bridge between the summer blockbuster onslaught and Oscar season, just like "The Intern" was in 2015. (Have you seen "The Intern"? It's wonderful.) In the meantime, we can just watch "Big Little Lies" over and over and over again.
Before You Go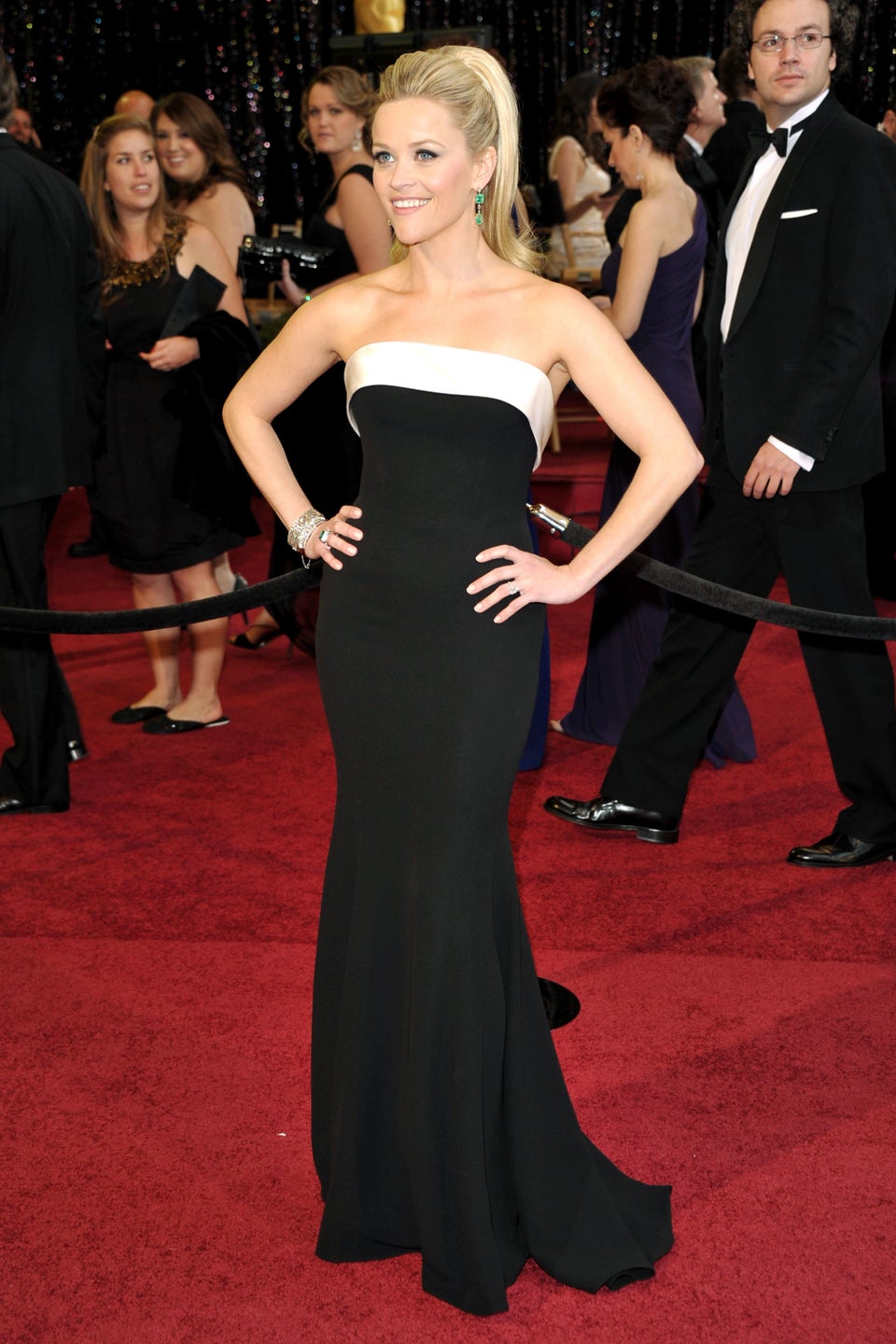 Reese Witherspoon's Best Red Carpet Dresses
Popular in the Community