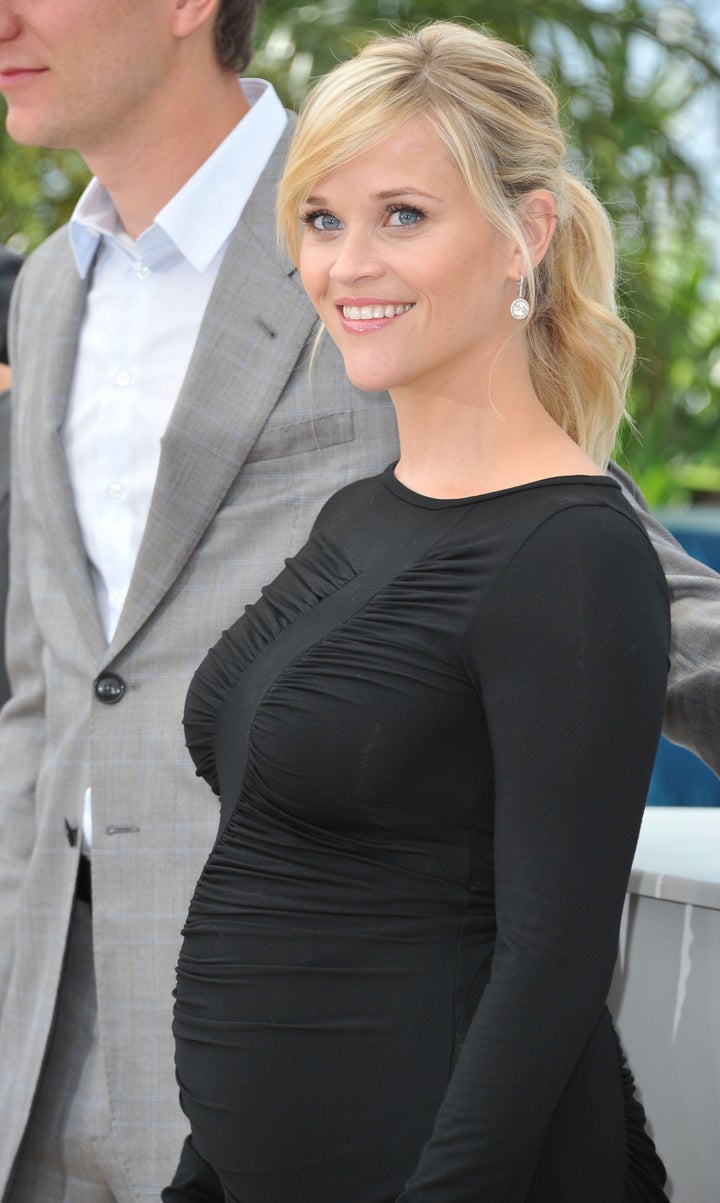 The actress popped up in Cannes on Saturday to promote her new movie "Mud," a Mark Twain-inspired tearjerker which also stars Matthew McConaughey. (We guess he's back?)
Reese played down her baby bump in the beautiful south of France in a ruched black jersey dress -- and some vivid fuchsia strappy heels.
While Reese might not be as much of a dedicated heels-while-pregnant fan as Jessica Simpson and Snooki, her choice of footwear is definitely a bold move. Not that we don't love the shoes -- pink heels are practically our spirit shoe -- we just hope she's comfortable!