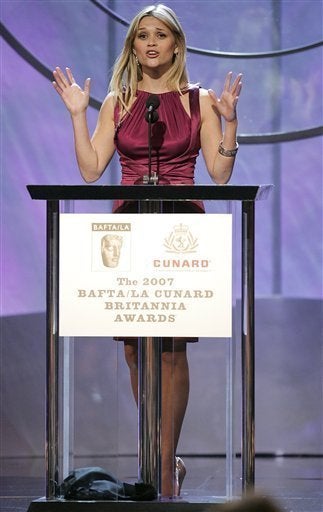 Reese Witherspoon won't pose for sexy photo shoots to promote her films.
"If [actresses] take their clothes off, they objectify themselves," she tells the UK edition of Glamour. "I am flabbergasted by how many legitimate actresses do it."
Witherspoon, 31 - who shares custody of Ava, 8, and Deacon, 4, with ex-husband Ryan Phillippe - adds that she tries to avoid the pitfalls of a Hollywood lifestyle. "I am a role model for my children," she says.
"Hollywood is one of those endless competitions," she says. "It's a race towards nothing. I just want to be the best version of myself that I can be."
Popular in the Community