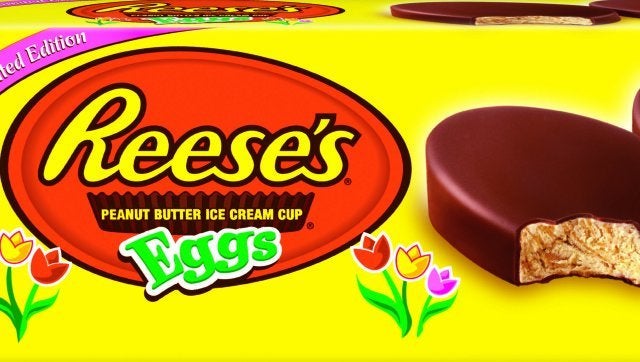 "You know what is better than candy? Ice cream that tastes like candy," said one of our tasters. The ice cream in question? Reese's Peanut Butter Cup and Mounds Ice Cream Eggs from Good Humor. To be fair, these products are not really new. Good Humor has been making the candy bar flavored ice creams for some time. But... they shaped them like Easter eggs, you guys. So we took the excuse to taste test them.
These limited edition shapes will be in grocery stores around the nation during Easter season (so, we hope, now?). Here's what our tasters thought of each flavor:
Reese's Peanut Butter Cup Ice Cream Eggs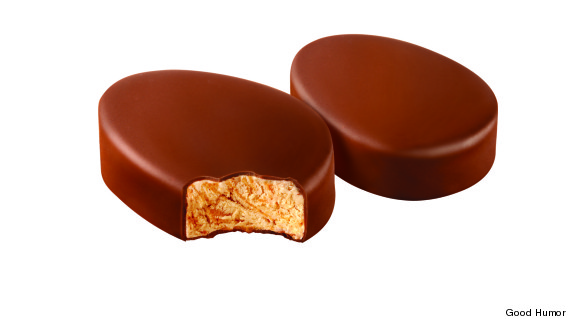 Overall, we agreed that these tasted like what would happen if you stuck an over-sized Reese's Peanut Butter cup in the freezer -- delicious, but not really ground-breaking. Don't get us wrong, we would eat five or six if there were no dietary/social consequences to that kind of behavior.
Mounds Ice Cream Egg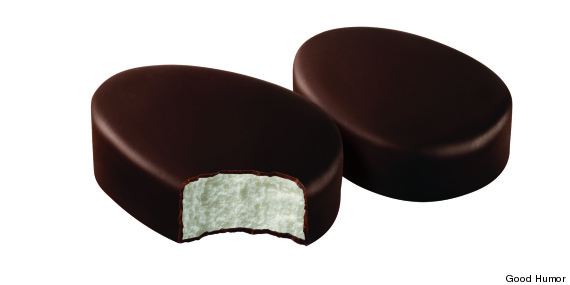 One taster said, "You know what candy sucks? Mounds. You know what ice cream candy does not suck? Mounds."
While we don't all necessarily agree that Mounds is a sub-par candy bar, we did agree nearly unanimously that this ice cream bar rules. One taster went so far as to call it "refreshing." One called it "perfection." While the coconut in a traditional Mounds bar can be a bit overwhelming at times, it is the perfect counterpoint to the creamy vanilla ice cream and chocolate in this bar -- err, egg. Whatever.
As with any chocolate-covered ice cream bar, the chocolate broke as soon as you took a bite and made a mess. One taster thought these might benefit from a stick to hold them with. The rest of us like getting messy when we eat ice cream. What candy bar do you wish would get turned into ice cream? Let us know in the comments!
As always, this taste test is in no way sponsored or influenced by the brands included.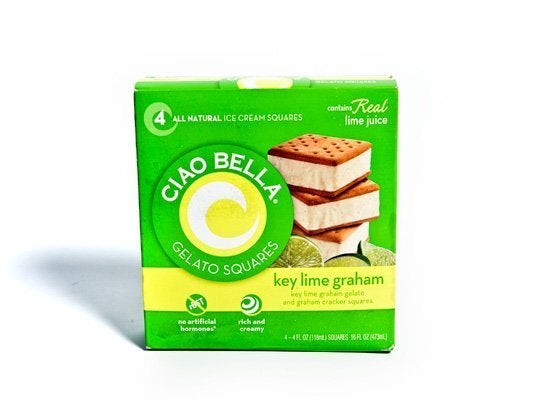 Our Favorite Ice Cream Treats