Reeva Steenkamp's family said she "can now rest in peace" after a South African court on Friday more than doubled Olympian and Paralympian Oscar Pistorius' sentence for killing her.
The slain model's parents, Barry and June, were "emotional" as they watched Judge Willie Seriti of the Supreme Court of Appeal deliver the court's ruling live on television, family lawyer Tania Koen told The Associated Press.
"They feel there has been justice for Reeva," Koen said. "But at the same time, people must realize that people think this is the end of the road for them. ... The fact is they still live with Reeva's loss every day."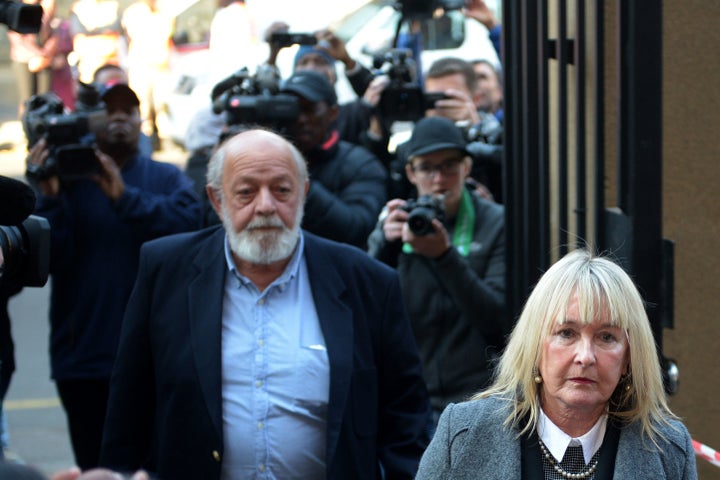 Pistorius was initially sentenced to six years for killing Steenkamp, his 29-year-old girlfriend, on Valentine's Day 2013 in Pretoria, South Africa. The former sprinter claimed that he accidentally shot Steenkamp four times through a locked bathroom door with a 9mm pistol because he mistook her for a home intruder. But prosecutors accused Pistorius of killing her in a jealous fury following an argument.
A trial judge convicted Pistorius, now 31, of manslaughter in 2014 and sentenced him to five years. A higher court overturned that conviction the following year and replaced it with murder. He was then sentenced to six years in prison.
On Friday, the Supreme Court of Appeal lengthened the sentence to 13 years and five months after a panel of judges unanimously agreed to uphold the prosecutors' appeal of the six-year sentence.
"The sentence of six years' imprisonment is shockingly lenient to a point where it has the effect of trivializing this serious offense," Justice Seriti wrote, adding that it was "difficult" to believe Pistorius is "genuinely remorseful."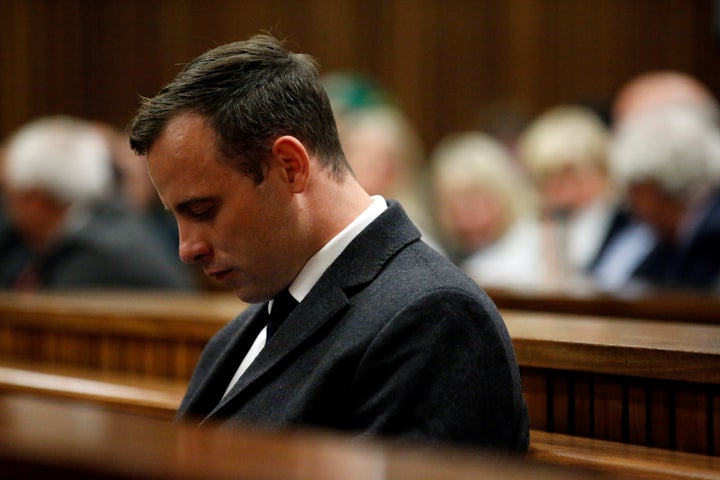 A representative for Pistorius did not immediately return HuffPost's request for comment. Carl Pistorius, the defendant's brother, tweeted Friday that he was "shattered" and "heartbroken."
Steenkamp was a "rising star," her former publicist Sarit Tomlinson told Sky News after her death. The Cape Town native began modeling at 14, eventually becoming an FHM covergirl and the face of Avon cosmetics in South Africa. She filmed a season of "Tropika Island of Treasure," a South African reality TV show, which premiered just two days after her death. She had been dating Pistorius for a few months before he killed her.
"She was the sweetest human being and an absolute angel on earth," Tomlinson said. "She was a rising star. There was so much in the pipeline for her. ... She was a very talented, very bright young girl."