* Model Steenkamp sought role in anti-rape campaign
* Friends hope boyfriend's trial will bring justice
JOHANNESBURG, Feb 21 (Reuters) - The day before her Paralympics star boyfriend Oscar Pistorius shot her dead, Reeva Steenkamp publicly proclaimed her support for a campaign against the violence that kills thousands of women in South Africa each year.
On her Twitter page on Feb. 13, Steenkamp posted her support for a "Black Friday" campaign urging South Africans to wear black in honour of thousands of women raped and killed in the country, often by their partners.
The 29-year-old, who died in the early hours of Valentine's day, wanted to use her rising profile as a model and girlfriend of one of South Africa's most recognised sportsmen to raise awareness of the scourge, her best friend, Gina Myers, said.
"A couple of days before she passed away, she was saying how people were so ignorant of the fact that (violence on women) is going around," Myers told Reuters on Thursday. Steenkamp lived with Myers and her family in the five months before her death.
"She was starting to do these talks to women. It was something she felt strongly about and she wanted to do something with it."
Raised in the eastern city of Port Elizabeth, Steenkamp regarded the Myers as her "Johannesburg family" and she featured in many framed pictures scattered around the house.
Her bedroom, spartan with white linen and black curtains, still bore the eerie evidence of Steenkamp's occupancy on Thursday, with a handbag lying half opened on the bed while her cosmetics were dotted on a dresser.
Pistorius, a double amputee dubbed "Blade Runner" because of his carbon fibre racing blades, faces life in prison if convicted of the premeditated murder of Steenkamp.
He denies the charge, saying he mistook her for an intruder in his high-security suburban home.
State lawyers believe Pistorius shot Steenkamp after an argument, with neighbours telling police they heard "non-stop shouting" prior to the gunfire.
Steenkamp became another statistic in what has been described as one of the world's most violence-ridden countries outside a war zone.
"I woke up in a happy safe home this morning. Not everyone did. Speak out against the rape of individuals," she tweeted on Feb. 10 in the wake of the gang rape, mutilation and murder of 17-year-old Anene Booysen near Cape Town.
A recent survey by gender violence group Gender Links in four South African provinces found that one in two women experienced some form sexual or physical violence at least once in their lifetime, including within intimate relationships.
Despite her concerns about the often violent crime in her homeland, Steenkamp, a law graduate-turned-model, had hopes for the future and wanted to make a positive impact.
"Reeva had a voice and she wanted to stand up for the things she believed in. She wanted to change people's lives," Darren Fresco, another of her closest friends, said on Thursday.
"She wasn't just a pretty face. If you looked at her, you'd think she was your typical 'dumb blonde', but she was anything but that."
Steenkamp's death has deeply divided South Africans, with some backing Pistorius' assertion that the shooting was accidental, and others believing Steenkamp was just another victim of domestic violence that often goes unpunished.
Many believe Pistorius's celebrity status could tilt the odds in his favour.
The prosecution suffered a blow on Thursday when the lead investigator was pulled off the case after it emerged that he faces attempted murder charges for firing on a minibus full of passengers in 2011.
Steenkamp's friends were cautiously optimistic justice would prevail. "We need to trust in the process, that there will be justice," Myers said. (Editing by Ed Cropley)

Before You Go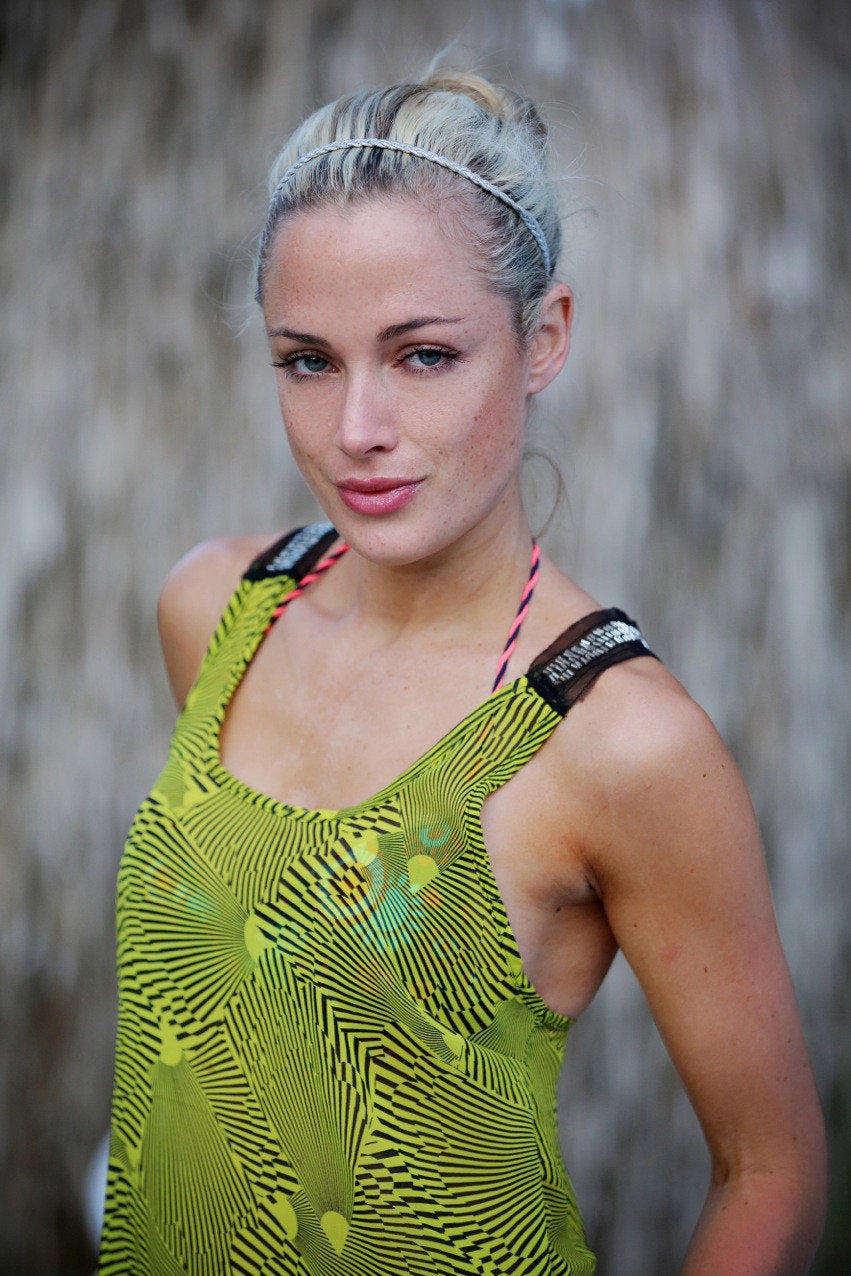 Reeva Steenkamp
Popular in the Community