Following the lead of San Francisco 49ers quarterback Colin Kaepernick, a high school football official in North Carolina took a knee during the national anthem at a Friday night game.
Nearly two months after Kaepernick first refused to stand during a 49ers preseason game in protest of the mistreatment of people of color in the U.S., football players from youth school up to the NFL have joined him in silently protesting before games. Some have dealt with punishment and harsh words as a result. The Denver Broncos' Brandon Marshall lost sponsors. A team of 11-and 12-year-olds saw their season cut short.
The official appeared to face at least some similar ridicule on Friday night, as made clear from attendees of the game who spoke out on social media.
One day after the game, North Carolina General Assembly Representative Phil Shepard sharply criticized the unnamed official. "I just think it's not right to do that at a high school football game, especially for a official paid by the North Carolina High School Athletic Association," he said, according to a local paper.
Before You Go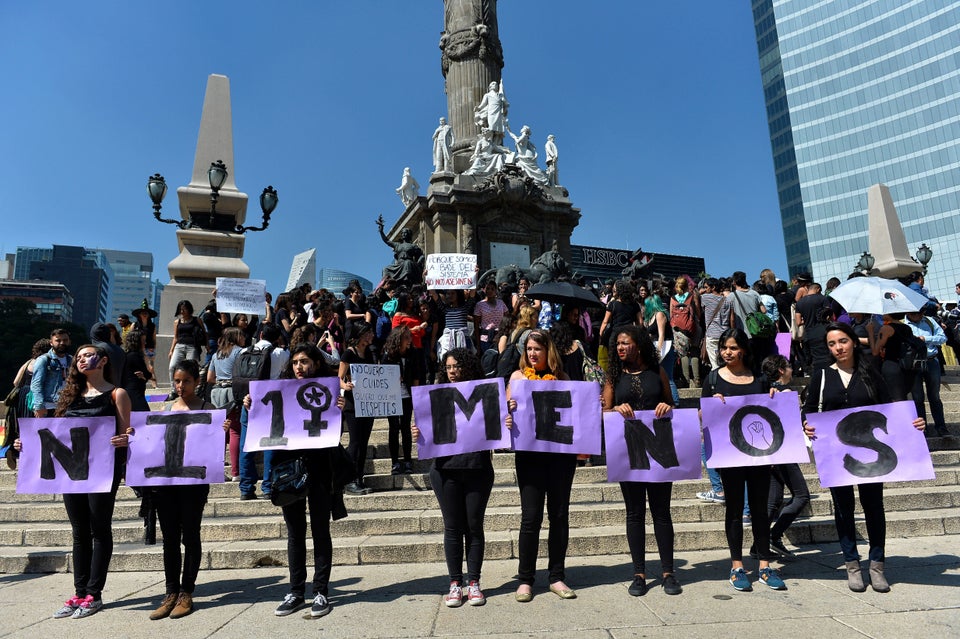 27 Powerful Images Of Latin American Women Protesting Against Machista Violence
Popular in the Community