You love your kitchen, but not your kitchen cabinets. It's a common problem and one that can be solved in one weekend! How? By simply painting them, and updating the hardware.
The first step is to asses the condition of your cabinetry, and what it is made from. Most cabinets are made from solid wood, or plywood, both of which can be painted or stained. Some cabinets are covered in melamine which is sort of like plastic, and won't take paint well.
You'll first want to remove the doors, and all hardware. If you plan on reusing your hardware, you can soak the hinges in ammonia and water, and scrub with a toothbrush, then rinse with clean water.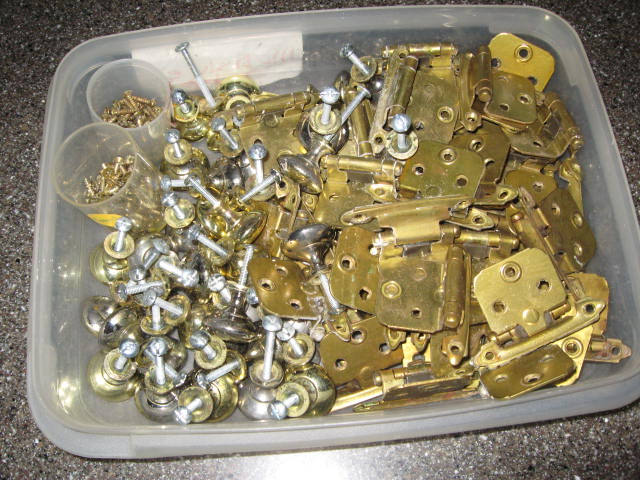 (via Remodel This House)

Wipe everything down, to get rid of the grease and grime.
Sand the doors thoroughly with 120 grit sandpaper. NOTE: You don't need to sand down to the bare wood if you plan on painting the cabinets (as opposed to staining them). The key here, is to simply rough up the surface, so the primer will have something to stick to.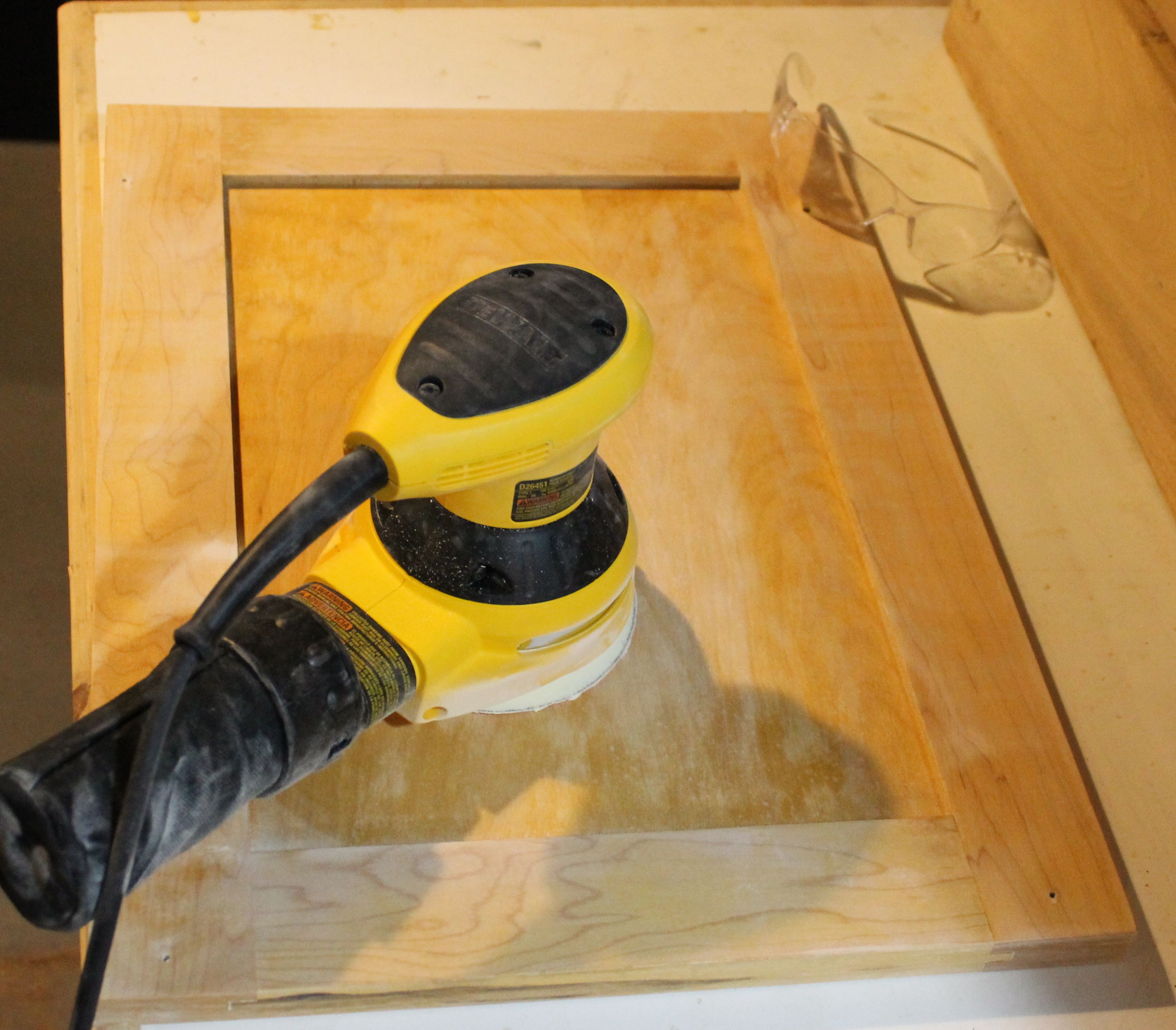 (via The 2 Seasons)
Now you can sand the cabinet carcasses. The carcass is basically the kitchen cabinets without the doors. While you will need to sand the faceframe for sure (faceframe is the solid wood frame attached to the front of the carcass), painting the insides of the cabinetry is completely up to you. Again, we are only sanding the rough up the surface.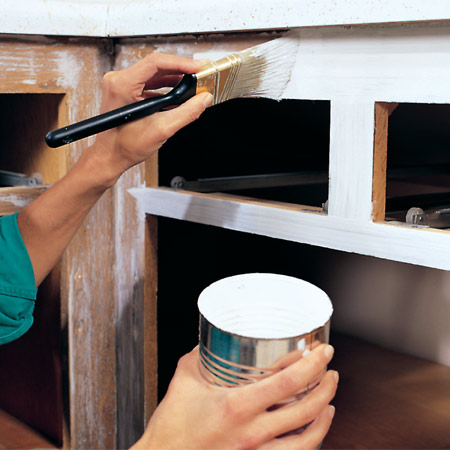 Once the everything is primed, you'll lightly sand with 220 grit sandpaper.
Vacuum and wipe clean, then apply two topcoats. I like to use a semi-gloss finish, as it cleans nicely. You can use a brush or roller, or if you want an ultra smooth finish, use a paint spray gun. You can buy or rent one, just follow the directions closely and do test areas first. Once you are set up, you can spray all the doors at once in no time.
Once everything is dry, re-install old (or new) hardware, and just like that you have transformed your kitchen cabinets for very little time and money!
Licensed home improvement contractor Brian Kelsey can be seen and heard regularly giving out advice on an array of media outlets. Hear him co-hosting a daily 4 hour radio talk show, live and nationwide from 7a-11a eastern on "Martha Stewart Living Radio" on SiriusXm Satellite Radio. Watch him on tv and on his how-to video series "Kelsey On The House." Connect on Facebook and Twitter!