The New Orleans Jazz and Heritage Festival has wrapped for the 44th year, but the music's still ringing across. Trombone Shorty and Aaron Neville closed out the two biggest stages this year, and across the festival track Wild Magnolias Big Chief Bo Dollis, his wife Big Queen Rita Dollis, and his son Bo Dollis, Jr. held court at the Jazz and Heritage Stage. Bo, Big Chief since 1964, now performs seated for the most part as the Wild Magnolias pay homage, and his son aptly leads the show. My favorite image of this year is Big Queen Rita looking fiercely out at the sky.
Pete Fountain performed seated as his great-granddaughter sang, "You Are My Sunshine." When he closed with the traditional "When The Saints Go Marching In," the tent was a whirl of second line umbrellas as he slowly stood up to play clarinet and beamed down the dancers. The legends rally for their Jazz Fest gigs, for the fans who travel cross-country, for as long as they can. Frankie Ford, a hit-maker from the early days of R & B, walked to the front of the Gentilly Stage, held onto the mic stand and belted one of his hits: "For Your Love, I Would Do Anything." That about sums it up.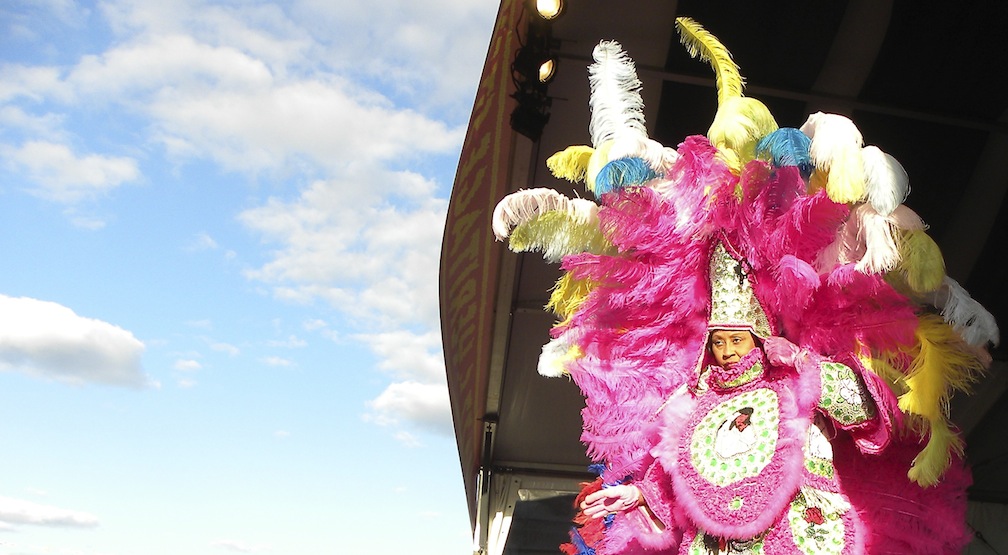 This year, the New Orleans Jazz & Heritage Foundation was particularly busy behind the scenes. The George and Joyce Wein Jazz and Heritage Center site was dedicated and will soon break ground to become a music education and performance center. The legendary George Wein, founder of the New Orleans festival as well as the Newport Jazz Festival, described the education center's dedication to himself and his late wife as "A very emotional experience."
Also behind the scenes, the Sync Up entertainment industry conference helmed by Scott Aiges of The New Orleans Jazz & Heritage Foundation covered everything from converting social media into revenue to building a touring business.
And then there was the festival itself. Rozzi Crane, the first artist signed to Adam Levine's label 222 Records, said there were few places she could "sing with Eddie Roberts one night and Maroon 5 the next. No one has a lineup that diverse. That's one of the reasons I've been dying to play at this festival. That and the fact that New Orleans is one of the biggest music capitals in the world."
Hall and Oates, a big draw on closing day, played Jazz Fest for the first time this year. "It has been at the top of both me and Daryl's wish list for many years and it finally came to pass," John Oates said. "It was well worth the wait ... one of my career highlights for sure. Love, love, loved it!" He loved it enough to stick around post-Fest in Fudge Recording Studio as part of his Good Road to Follow digital singles project. Lose it in Louisiana was written with Craig Wiseman and cut in Nashville, but Oates came to New Orleans to give it a different feel. "It turned into a whole other song."
"I felt that if I came to New Orleans and played it with the local cats it would come alive in a different way, and it did." Chad Gilmore helped organize it, and George Porter, Jr. and Shane Theriot played on the track. With Porter on bass, "That's about as close to The Meters as I'll ever get," Oates said. "I've always wanted to record in this city, and this was the perfect song to do." He also cut "We've Got a Different Kind of Groove Sometimes," co-written with Jim Lauderdale while I visited the studio. As he travels from city to city working with his favorite writers and musicians, "It's freeing for me and I'm very lucky to be in that position. I don't take it for granted." His next festival appearance is Bonnaroo, where he'll serve as musical director for the Superjam '70s Soul Revue, with a rhythm section of Larry Graham on bass and Joseph Modeliste on drums.
The beat, from New Orleans outward, goes on.
(Photos by Jeff Beninato)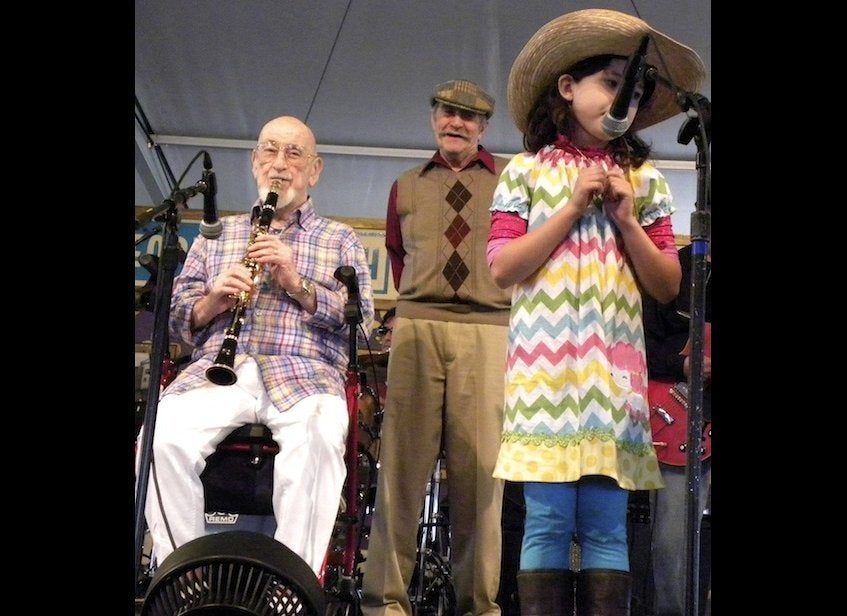 New Orleans Jazz and Heritage Festival 2013
Popular in the Community