This past week, Senda Athletics celebrated its 5th birthday with an exciting Footgolf tournament in San Leandro, California. We invited our nonprofit soccer partners, as well as supporters and customers who believed in bringing the Fair Trade model to the soccer industry. It was touching and encouraging to be surrounded by so many supporters who have been critical to our success over the years.
After reaching the half a decade milestone, I have been reflecting on what it has taken to get to five years, what my team and I have learned along the way, and what the next 5 years could look like. Here are 5 lessons we have learnt along the way so far:
1. You have to create your own luck. Never assume that one person can be the tipping point who will bring your start-up to the next level. I used to think, "If I could just get this one person to write about Senda," or "If I could just get this one person with experience to grow this distribution channel... then Senda will take off." I have gotten a lot of great advice and support from amazing, talented people, but that one big break is more the exception than the rule. I've learned that, more often, success comes from working hard to implement that advice or leverage that support day in and day out, and never giving up.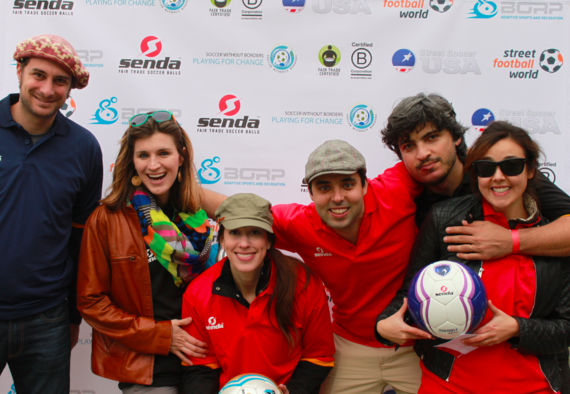 2. Even if not any one person will be the savior of your company, small acts can have a big impact. Don't underestimate the power of small acts. I had delegated Senda's Twitter account to someone else, but finally decided to learn how to use it myself, and make time to tweet from our account on a regular bases. One day, I Tweeted that Target had launched a great collection called Made to Matter, including exclusive products from leading natural, organic and sustainable brands. I suggested that Senda should be included in the collection next! At the time, I didn't think much would come of it, but that the Made to Matter initiative was worth sharing with Senda's followers, who care about living and shopping with their values. A week after my tweet, we got a call from Target, were selected for Made to Matter 2015, and now have distribution in Target stores!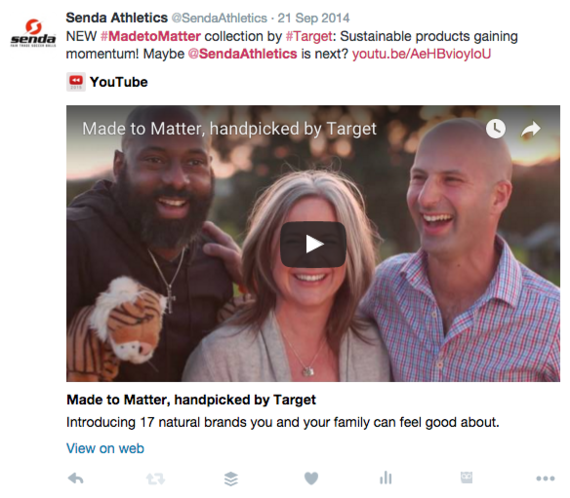 3. Growth comes from hitting the pavement. Get yourself out there. Go to events. Write articles. Post on social media. Tell everyone about what you are doing. Much of the growth at Senda has come from clubs, whose coaches or players have met the Senda team or heard about Senda at events or through articles or online content. Take as many opportunities to participate in events or create content to tell your story in new ways to new people as you can get.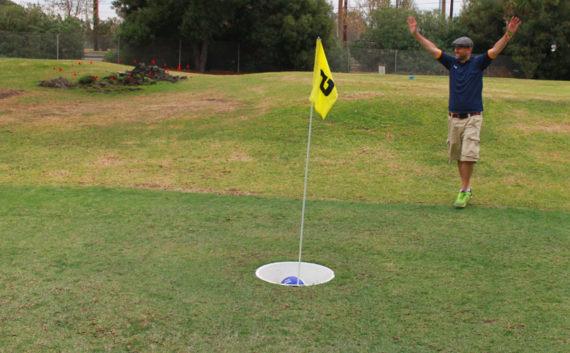 4. You have to make your product the best before you can focus on the social impact you want to have. At Senda, we are extremely passionate about revolutionizing the sports industry model to reach it's full potential as a force for good. We work to improve the livelihoods of ball makers, and we want to help organizations who empower people through sports to thrive. But we cannot do any of this if we don't sell soccer balls, and to sell those soccer balls, we need to start by figuring out who our target consumer is and what he/she wants, crafting the best ball to meet those needs, and communicating our value.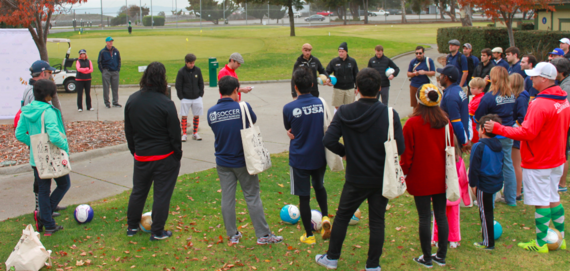 5. Build true commitment to your social impact into your business model. We know that we have to make the best product in order to have a positive impact, but we also know that we have to build the social impact we want to achieve into the core of our business model, rather than as a side initiative, in order to truly change the way business works for good. We try to replicate how large sports industry brands operate, but in a new way, by sponsoring nonprofit organizations in the same way that big brands sponsor professional teams. Senda sponsors organizations like Soccer without Borders, that helps newly arrived refugees find community and support on the soccer field, Street Soccer USA, which aims to build safe, healthy urban communities, and the BORP Power Soccer Program, which provides the world's only sport for power wheelchair users.

We are still learning how best to partner with our incredible non profit partner organizations in sustainable and impactful ways. In order to make a stronger commitment to this in our business model, we have an important announcement, which will help guide Senda's social impact in the next 5 years and more. I will share it with you in the coming weeks, and my team and I hope that this new initiative we are launching can inspire the entire athletic industry to reach it's full potential to be a force for good in the world. Stay tuned!
REAL LIFE. REAL NEWS. REAL VOICES.
Help us tell more of the stories that matter from voices that too often remain unheard.