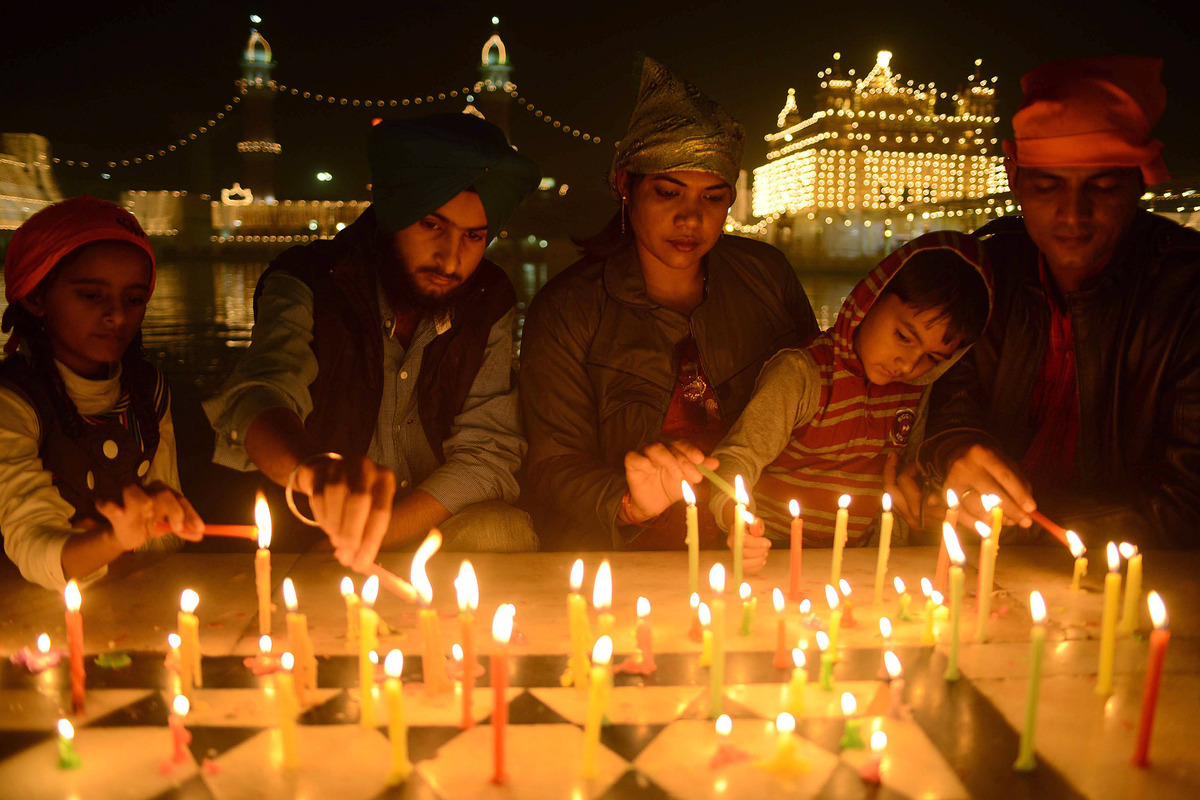 This week, most of those of South Asian descent around the world are celebrating Diwali, the "festival of lights" that is rooted in the Hindu tradition. It is one of the major celebrations of the year for Hindus, Jains and Sikhs, and was even recognized in a video by President Obama in 2009, and in his Diwali greetings this year, he took inspiration from the resilience shown by the Sikhs of Oak Creek, Wisconsin.
I have written in past years about Bandi Chhor Divas -- the Sikh celebration at this time of year that commemorates the release from the prison at Gwalior Fort (in Madhya Pradesh, India) of Guru Hargobind, the sixth Guru of the Sikhs, in 1619. As his release occurred around the time of Diwali, the celebrations took a new connotation for the Sikhs, making it a commemoration of the "Day of Liberation."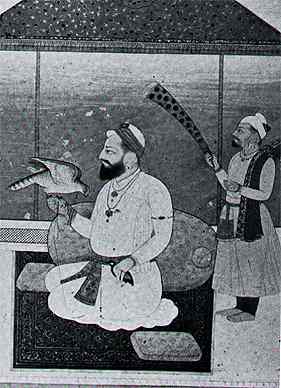 We do not only celebrate the release of Guru Hargobind, but also his action to secure the release of 52 other kings and princes who were also locked up in the prison by India's Mughal ruler of the time, Jehangir. This emperor long had an antagonistic relationship with this new religious community rising from within his kingdom, and so much so that he had ordered and carried out the execution of Guru Arjun, the fifth Guru of the Sikhs and Guru Hargobind's predecessor. When Jehangir was eventually convinced to release Guru Hargobind, the Guru indicated that he would only leave when the other prisoners were also set free.
On this condition, the Guru had a cloak made with 52 strands on to which each other prisoner could hold and walk out of the fort with the Guru. And, in doing so, he secured the release of his fellow inmates.
Imagine: a prisoner giving conditions to the Emperor about his own conditions of release -- not for his own benefit, but for that of others. This is a poignant legacy that we Sikhs must reflect upon each year.
While the celebration of Bandi Chhor Divas affords Sikhs the opportunity to celebrate alongside our Hindu and Jain siblings, we must also consider what this day signifies for Sikhs as more than just a day of celebration involving candles and fireworks. In this context, I find myself thinking about Bandi Chhor Divas in a different way this year.
Guru Hargobind's actions almost 400 years ago is a lesson today for all of us, Sikhs or otherwise. Instead of a celebration of a historical event, I find this history now to offer a personal challenge. I must ask myself: in the spirit of Bandi Chhor Divas, what am I doing today to carry on that legacy?
As I have gradually increased my community involvement over the past year, the story of Bandi Chhor Divas is a reminder to look beyond oneself, and to use the privilege that has been conferred by the Creator to aid those who are less fortunate. It requires me to think about my actions beyond my own interests and instead be an agent of positive affect for my community. The story of Guru Hargobind's cloak symbolizes the connections with others to work towards common goals. We must look at our individual causes in the lens of how that work promotes the greater good.
In the spirit of that challenge, I wish a happy Bandi Chhor Divas to all.

TOP IMAGE: "Indian Sikh devotees light candles as they pay their respects at the illuminated Sikhism's holiest shrine Golden Temple in Amritsar on November 12, 2012, on the eve of Bandi Chhor Divas or Diwali. Sikhs celebrate Bandi Chhor Divas or Diwali to mark the return of the Sixth Guru, Guru Hargobind Ji, who was freed from imprisonment and also managed to release 52 political prisoners at the same time from Gwalior fort by Mughal Emperor Jahangir in 1619.
(NARINDER NANU - AFP/Getty Images)"
Happy Diwali! How are you celebrating Diwali this year? Share your story with us. Email your photos and reflections to us at religion@huffingtonpost.com. Text submissions should be 300-400 words in length. We will accept them until Nov. 15, 2012. Check out our Diwali liveblog.
Support HuffPost
The Stakes Have Never Been Higher
Related
Popular in the Community