If you still haven't heard of the Mannequin Challenge, I assure you that you will hear someone mention it very soon. Everyone from Steph Curry to the Medal of Freedom recipients has recreated videos documenting themselves frozen in place, usually accompanied by Rae Sremmurd's Black Beatles in the background. The sensation first spread among groups of visionary teenagers, who taped themselves in various settings and poses around their high schools- reaching into their lockers, mid text, or in gymnasiums. As fans of Black Beatles and Rae Sremmurd, the original videos often played this song in the background — inspiring many to refer to the song simply as the Mannequin Song. Per the name, the 'challenge' has inspired participants to try stopping in increasingly complex poses in elaborate settings, as evinced by the video taped at the White House. The duo even inspired Paul McCartney to participate in the Mannequin Challenge on November 10th, exactly two weeks after the challenge officially went viral and 2 days after President Elect Trump's victory. After Black Beatles hit #1 on the Billboard 100, Nicki Minaj released a remix, Black Barbies, on November 15th. This week marks the fifth week that Black Beatles rules the charts as number one on the Billboard 100.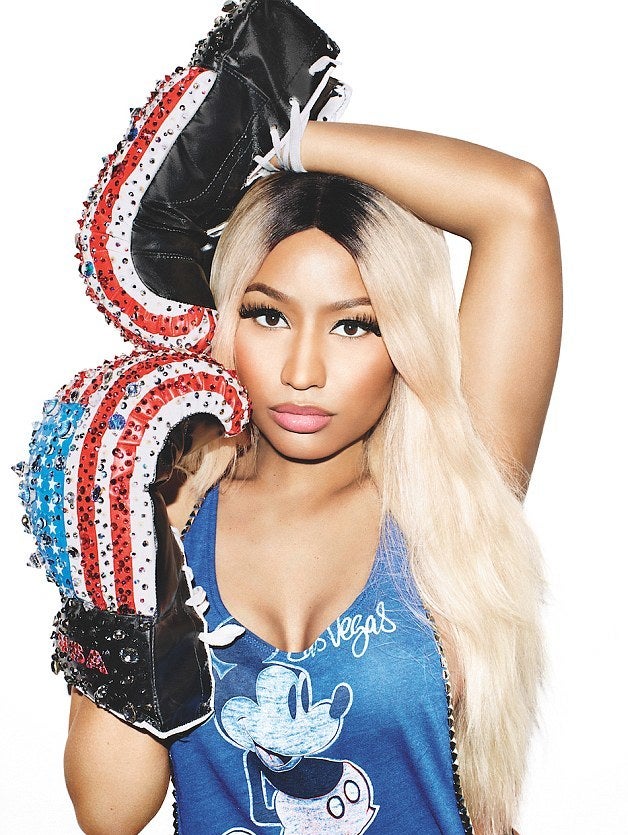 According to a Pew study, 75% of Trump supporters claimed life was better for "people like them" in the mid-1960s. As segregation was still in full force at that time, I highly doubt you would find many African-Americans that would echo that sentiment. Now we have three young Black artists encouraging icons from that time period to engage with a new wave of cultural ideals for 2016 and beyond. At one point in Black Beatles, Slim Jxmmi croons "Black Beatle, me and Paul McCartney related." McCartney reciprocated this admiration, captioning his mannequin video "Love those Black Beatles." Nicki Minaj is a significant champion within the movement, coming out with her song post election and including direct mentions of Donald Trump's abrasive immigration rhetoric, a tribute to Joan Rivers, and reference to Popeye's strength. The latter two rose to popularity in the 1960s, signaling her awareness of the cultural icons during that time period. As a female, I love that she came up with the idea of black barbies to parallel the Beatles and harken back to a time when those were prevailing gender ideals. For those who believe life was better in the mid 1960s, these artists are offering a revolutionary image, challenging listeners to visualize black Beatles or barbies and forcing them to recognize they are thriving today.
Black Beatles and Black Barbies are more than just popular songs. These artists are using music as a medium to Make America Great Again- this time on everyone's terms. Both end with the line "They lose it when the DJ drops the needle," acknowledging the power of music to release emotions and generate new concepts. At this tumultuous time, music with a message is not only helpful but necessary. We simply cannot ignore what has been going on in our nation. Twitter collected a series of extremely disturbing tweets that document how some citizens reacted on the first day after Trump's victory, evincing mounting challenges for people of color. We should take it upon ourselves to lead by example and create a Great America for every citizen through our everyday actions.
Since the 1960s, we have new widely held values- remember that Hillary (who also participated in the Mannequin Challenge) won the popular vote while the number of minority women in the Senate quadrupled in one day. Now is a ripe opportunity for progressive female ideals to take form. Nicki Minaj and Rae Sremmurd open both songs with descriptions of a girl refusing to acknowledge flowers sent by an admirer because of his unsavory behavior. In my sophomore year of college, my friends and I dressed up as runaway brides and then as the American Dream (a combination of sleepwear and patriotic attire) the following day. That girl — confident in making her own decisions, discerning in choosing a worthy partner, and existing in a "no flex zone", where everyone is encouraged to be their true selves without hating on anyone else, is a powerful model promoted in Black Barbies.
While most writers have focused on Nicki Minaj's direct mention of Trump in her lyrics, I would argue her best line is "they don't ever do shit/ get it douche?" followed by Minaj's signature maniacal laugh. Under Bill Clinton, Aqua's Barbie Girl skyrocketed to the top of the charts, with Barbie relying on Ken to "undress her anywhere" and show her a good time by taking her on a ride. That is a completely different American girl than the one Minaj describes in Black Barbies, where a new day means new money to be made. At this critical juncture in American history, it is time to have some fun with the fact that we can all pose as mannequins, but realize the importance of meaningful action to fearlessly pursue our iteration of the American Dream.
Calling all HuffPost superfans!
Sign up for membership to become a founding member and help shape HuffPost's next chapter