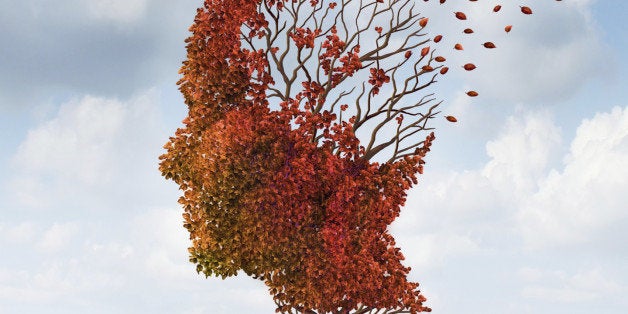 Today's title was planned as the final blog in this 10-part series. I am moving it up one week, replacing the post I had originally planned for today ("Pride and Regret") so I can conclude this ten part series next week with some comments that I have received in response to "Reflections."


I usually come home after my daily visits with Clare feeling physically, mentally, and emotionally stressed out and exhausted. I quickly check email and then go straight to bed, often falling asleep within an hour or two while watching TV. This is not what I had expected.
Before placing Clare in the dementia unit of an assisted living residential facility, I felt exhausted and stressed all the time. Answering her same questions over and over all day long, searching for things that Clare misplaced each day, having daily battles over Activities of Daily Living (ADLs) such as bathing, toileting, dressing, eating, and taking daily medication, having her shadowing me around all day, time spent cleaning up wet beds and floors in the middle of the night ... all of that was exhausting. After placing Clare, I had expected to be less tired and less stressed. I was wrong.
Since her placement, I no longer have had to deal with her ADLs except for toileting. Clare's worsening incontinence now causes me to have to change her Depends several times a week. We now only eat out at places that have handicapped bathrooms so I can be in the bathroom with Clare to see if she needs a change. I always have extra Depends with me. When I don't take Clare out to eat, I pick her up after she has eaten her dinner and we sit on a couch in one of the lounges for about 90 minutes. We kiss and cuddle, with Clare eventually falling asleep in my arms (and often me falling asleep as well!) until it is time for me to bring her back to her unit. Other than taking her to the bathroom and changing her Depends when necessary, all of our time together is now "quality" time that we both enjoy. So why am I still feeling so totally stressed out and exhausted on most evenings when I get home? And why are there still nights when I start crying while watching TV by myself, alone in bed in what used to be "our" bedroom, or in the car when listening to certain music?
I think that my current daily exhaustion, and my tears, are due to stress. Some would argue that as much as people with Alzheimer's suffer, their caregivers suffer even more as they watch their loved ones "disappear" before their eyes. Caregiver stress is real. I think about what Alzheimer's will do to Clare as she nears the very end when she is unable to walk, talk, feed herself or control any of her bodily functions. I think about what my life will be like after Clare no longer knows who I am, and what my life will be like when Clare finally passes. I don't want that day to ever come, but it's coming. I am powerless to prevent it. Death is the one guarantee that comes with an Alzheimer's diagnosis, the only major disease with zero survivors. That day is coming when I go from feeling "married, yet widowed" to just being widowed.
I have experienced grief in my life when relatives and friends have passed away. However, even though Clare is still alive I am already experiencing the most horrible grief I have ever known. I am already grieving for my loss, and these are the worst feelings of grief I have ever known. I miss Clare so much after being part of a "we" with her for nearly 50 years. We once did so many things together. Not anymore. I now feel more like an "I" than part of a "we."
Whereas loved ones with Alzheimer's eventually forget their caregivers, their caregivers do not forget them. Caregivers remember all too well. Sometimes I start crying when Clare falls asleep, cuddled in my arms. I find it so hard to see her continue to decline, especially on those days when she isn't completely sure of who I am. Watching loved ones dying slowly but surely in front of your eyes, and knowing there is nothing you can do to halt the inevitable decline leading to death, is emotionally, mentally, and physically exhausting.
Stress is always present for caregivers. I am watching the person I love most in this world slowly but surely sliding away from me, slowly but surely getting closer to death. Completely powerless to prevent Clare's death, all I can do is try to provide her with as much love, happiness, and comfort as I can for as long as I can. I am tired of non-stop grieving. I am tired of this daily stress. It is very exhausting.
Stress and grief ... two emotions that all Alzheimer's caregivers know too well.
Clare and I were interviewed and videotaped for a television broadcast that appeared on the CBS Evening News on July 21. Readers who wish to see what was actually shown on air and some extended footage may go to two links: here and here. Sadly, information I provided during the interview about the serious underfunding of Alzheimer's research was left on the cutting room floor. That information, however, will appear my post, "Alzheimer's and the Media," after this "Reflections" series concludes.)

This is the ninth column in my "Reflections" series about emotions I find myself dealing with regularly. It is my hope that one or more of these articles have brought some comfort to other Alzheimer's caregivers, and I especially want to thank all who have taken the time to email me privately with comments. Next week I will conclude this series by sharing some of these comments as a way of bringing closure to this series about emotional reactions to Alzheimer's. I then intend to post blogs about different topics related to Alzheimer's every 2 weeks instead of every week, starting with "Alzheimer's and the Media."
Readers of this blog are invited to learn more about my journey with Alzheimer's, and read copies of more than 40 of my articles previously published in caregiver magazines, medical journals, and newspaper at www.allansvann.blogspot.com. If you would like me respond to any comments or have any questions you would like to ask, please email me directly at acvann@optonline.net.