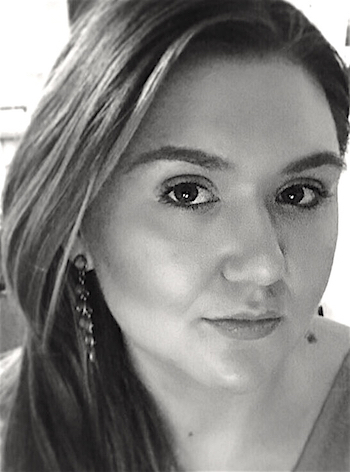 My recent operetta, The Summers Case, follows the story of Bobby and Willow Summers, who are brought to a children's halfway house after their father abandons them and their mother passes away from illness. While there, they experience the Florida foster care system in all its glory; bureaucratic red tape, overworked social workers, racial and gender inequalities, ageism, LGBTQ discrimination, stark socioeconomic immobility, and the prevalence of mental illness with little resources available.
I chose this topic for two reasons:
1. Opera is a fabulous teaching tool, but I don't identify with the fluffy, fantasy, or historic driven plots of many of the most popular operas. I appreciate it in its many forms, but not in this work. The rawness and relevance of this topic I think is something that teenagers and young adults crave to see some empathy for, and this makes opera more accessible because they feel it represents them rather than a stuffy, traditional audience. These are very real scenarios for millions of children even if they aren't in foster care, and these are the children I try to reach in my outreach work because they need the most support and music can do the most magic.
As for the teaching aspect, the literary, musical, and drama components of an opera are adjacent to using movies or books to teach the arc of a story to children, but I'm not as interested in that as I am about the emotional intelligence opportunities. An aria is a character grappling with their emotions or a difficult decision they need to make about themselves; a dilemma that young people are learning to comprehend on a daily basis. Especially in today's world with social media, I believe this skill of intuitive self-awareness is being lost among many of my peers (or at least is taking longer to mature).
2. I spent the last four years in college, and many of my peers are fortunate enough to have families that can pay their tuition, rent, bills, and even give them a bit of an allowance when the fifteen hours a week at the library isn't cutting it. This scenario is absolutely unthinkable to children aging out of the foster care system, who are predominately minorities. One out of three foster-care alumni live below the poverty line (three times the national rate), females are twice as likely to get pregnant by age 19, and one out of five will be homeless at least one day within a year of aging out of the system. Why are they and their dreams not as worthy?
Well, they are, and along-side the goal of raising awareness for the system was also to reach out to disadvantaged young people and show them that they are worthy. Unfortunately, we live in a society that throws constant obstacles towards these young people, but someone sees you and knows you deserve a fair chance to make a life for yourself.
This problem includes many layers that I myself cannot change; the system itself, the cost of education and training, the cost of healthcare, how we treat mental health, an inadequate living wage, and I could go on for paragraphs. The first step is to educate and inspire those who could influence these factors and go from there.
This bite was certainly a lot for a young composer to chew. Two years of research, writing/editing (music and the libretto), grant writing, fundraising, administrating, conflict mediating (including my own), out-of-the-box problem solving, and running a small country from my iPhone have proven overwhelming but extremely useful skills for me to get under my belt now before I enter the unrelenting job market. It has made me fearless, and I have NEC and the Entrepreneurial Musicianship Department to thank for that. They have set me up with the tools to make my own work in a changing economy and social landscape, and musical chops to back it up.
As it is at any music school, the music students have their blinders on to the world around them (which in some cases it's good so they can focus on their studies!), but they get so wrapped up in awards and festivals that they forget that music can bring abundant joy to others and can be the simplest catalyst to lift people out of poverty. Because of this, I decided the best way to go about bringing awareness to the foster care system was to bring it to a predominately white, upper class audience, and not be apologetic about it or worry about offending people. As a young female composer, I've found this fear to be more present in my fellow ladies than men. Not that my male peers don't have insecurities about their work, but it seems to be a rite of passage for young women of all professions to overcome the need to apologize and censor themselves. Luckily, I've found this field to be open to rise of composers other than white men.
A few months ago, I received the Charles Ives Scholarship from the Academy of Arts and Letters in New York City, where Yehudi Wyner said in his opening remarks at the ceremony something along the lines of, "the Academy is aware of the gender and ethnic imbalances of our awardees. We are trying to change that, and look forward to the debate of how to go about rectifying this imbalance of representation."
I sat there, sort of in disbelief that an elderly white man recognized this issue, and in a way, gave women and minority artists some permission to express themselves just as they please without backlash and lack (or refusal) of understanding. That preceding Friday, I had done this anyway through my operetta and without any consent from an elderly white man, but it's good to know that today's young composers will represent a fuller representation of humanity with less social obstacles in tomorrow's world. I can say with sincerity that this is an exciting time for young artists; the changing, unstable economic and social landscapes allow us to do anything.
Source: Adoption and Foster Care Analysis and Reporting System, interim FY 2000 Data
About Sonnet Swire
At 18, Sonnet began formal training at New England Conservatory in Boston with teachers John Heiss and Michael Gandolfi, among others. By age 21, she has had her work performed in the U.S., Canada, and Europe, in venues ranging from outreach programs to top tier American orchestras. She has been awarded many accolades, including most recently, the American Academy of Arts and Letters' Charles Ives Scholarship, one of the most prestigious awards that can be awarded to a composition student.
Sonnet will start her Master's Degree this fall at McGill University in Montreal on fellowship with composer Melissa Hui (accompanied by her beloved Maine Coons, Derp and Katrinka), after attending Aspen as a composition fellow this summer.
Related
Popular in the Community