When I think of every major event in my life ― from childhood to adulthood, music has been an integral part of the journey - the soundtrack to life choices and experiences. One song can evoke such vivid memories of people and places from our past. Many musicians and songs have taken me down memory lane on numerous occasions. Journey's Don't Stop Believin' played in my head when I made the middle school academic pentathlon team.  Heart of the Matter by Don Henley has always blasted out of my car radio after a major breakup. And Paul Simon's Me and Julio Down by the Schoolyard definitely captured my youthful innocence growing up in the 70's.
So many songs, so many life happenings. The magical lyrics of my friend and singer/songwriter, Peter Eldridge reach my heart and soul on a different level now that I progress through adulthood.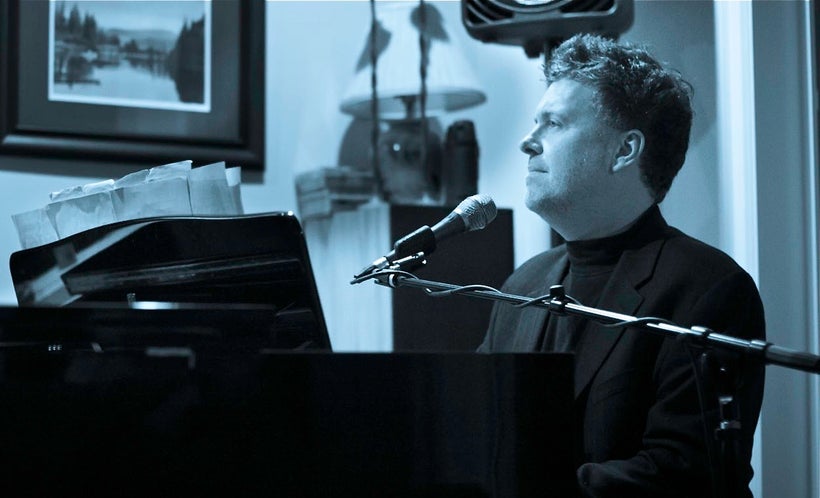 I met Peter Eldridge back in 1993 when I was studying music at San Jacinto College in Houston, TX. He was performing with the New York Voices around the area and they came to my school to give a jazz masterclass. It was an exciting and inspirational day for me as an aspiring vocalist and I was beyond giddy to stand aside such phenomenal singers. While I went on to teach music in the public schools, I've kept in touch with Peter over the years and it's been joyous to see how he's flourished in his musical journey as well.
Not too long ago, we had a chance to catch up to talk about the inspiration for his new album, Disappearing Day.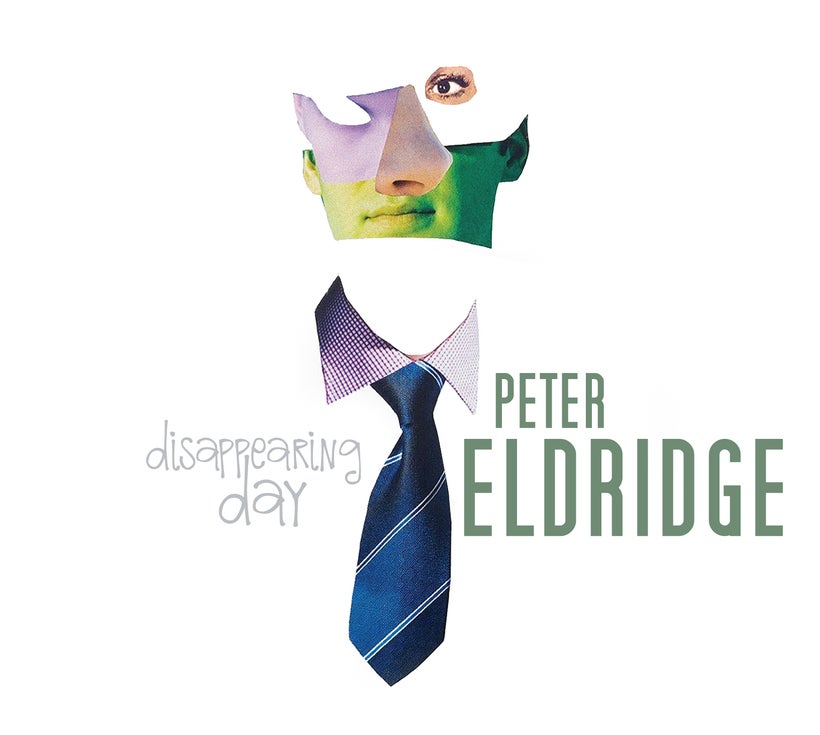 Peter is the youngest of three siblings. Born into a musical family, he was surrounded with an eclectic variety of musical influences. From The Beatles and Joni Mitchell, to Nat King Cole and Peggy Lee, there was music everywhere in his household. Even as a child nothing was more satisfying to Peter than music.
A prolific singer/songwriter, Peter wasn't always comfortable with singing. Having the piano as a sort of 'security blanket', he thought he'd take the path as a classical accompanist until he found himself accompanying a jazz vocalist in a Boston hotel for three years. During his studies at Ithaca College, Peter broke out of his shell embracing new opportunities as a singer when he joined some college mates and started the now famous vocal jazz group, The New York Voices.
During our chat, Peter and I reminisced about things long passed, getting older, losing parents, and more. What kept coming up in our conversation is how time flies and that's exactly what Peter intended to reflect upon in his latest album ― the passing of time.
It's funny how as you age, you think back on some decisions made in your younger years and ask yourself, why was that so important to me? And what I miss most is the small talk. Whatever happened to just shooting the breeze with friends?
Peter's rendition of Leonard Bernstein's Some Other Time captures this sentiment perfectly. His lilting baritone voice accompanied by the bass and scattered strums of the electric guitar made me think of sitting on a porch on a hot summer's day, barefoot, talking with a friend about absolutely nothing.
Looking Forward To Looking Back, an original composition for his niece's wedding, lovingly depicts growing old as a couple and looking back at everything they have experienced together. Peter has always had a way with poetry. The lyrics to his songs are not only personal, but universal; there's something there for everyone. The feelings are real.
Personally, the most poignant lyrics in the album are in the song, Wish You With Me, a duet featuring Becca Stevens. The lyrics could have several interpretations by many listeners, but for me it brought tearful memories of my late mother.
Peter found this album taking a life of its own and evolving much like his life has evolved: Moving around the states as child, spending a good majority of his time in NYC, and now residing in New Hampshire. All this movement coupled with touring with the New York Voices, teaching at Berklee College of Music, starting a new duo, Foolish Hearts, with bassist Matt Aronoff, writing a musical with Chicago playwright Cheri Coons, and so much more, ties into the album.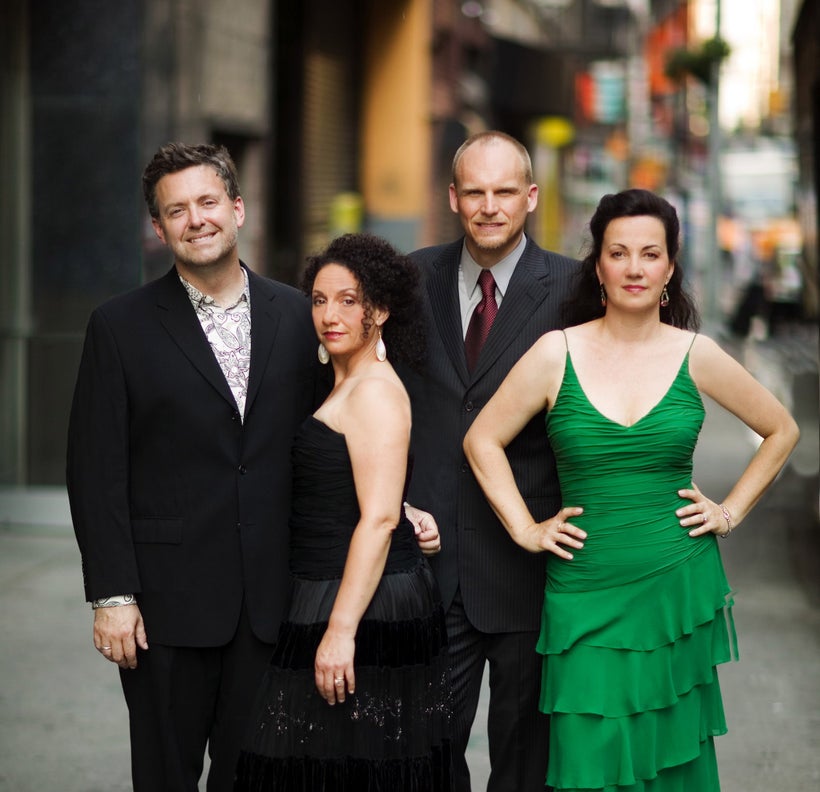 Any good singer/songwriter has a repertoire of songs in his/her library, but being mindful of one's selection of songs to use in an album is key. Peter was deliberate in getting rid of the unnecessary, whether it be songs or editing down lyrics. 
As a person and as a songwriter, it's important for me to cut to the chase and say only that which is meaningful.
As our conversation came to an end, I asked Peter what he hoped for in life as he ages and evolves as a musician. He shared with me that he's got no real regrets and while there may be a few 'what if's', he wouldn't change anything for the world. It's more important for him that as a person, he be kind to those around him, and as a teacher, he continually inspires his students.
I don't get to see Peter very much as we both live in different parts of the states and lead very busy lives, but I can listen to Peter's music anytime and feel the interconnectedness that only music can bring to one's life. Healing. Inspiration. Heart songs.
It's true when they say, nothing lasts forever, but there are some things that haven't disappeared: beautiful music, evolving lives, and our friendship.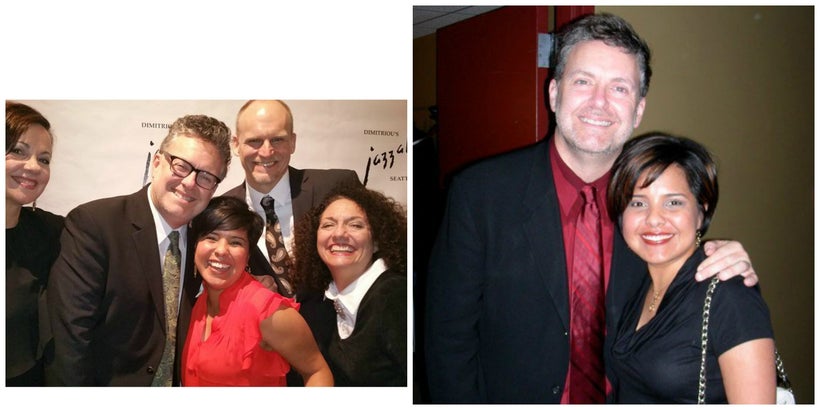 Calling all HuffPost superfans!
Sign up for membership to become a founding member and help shape HuffPost's next chapter
This post was published on the now-closed HuffPost Contributor platform. Contributors control their own work and posted freely to our site. If you need to flag this entry as abusive,
send us an email
.