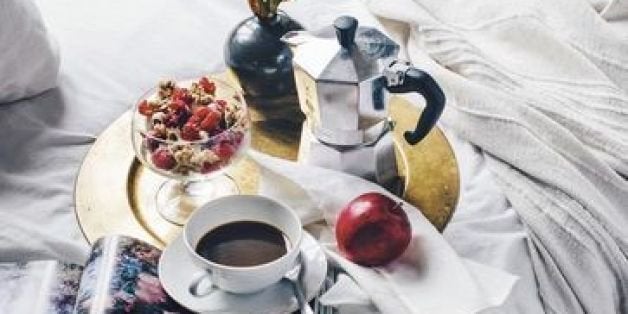 I do my best thinking in the shower. Standing under my rain forest showerhead with the warm water cascading, I close my eyes and invariably, something amusing or compelling enters my mind. Yesterday was no different. My mind was on last Mother's Day. I was amazed that my day, without family, turned out to be so heartfelt, filling my cup over with love and laughter. It did not start that way! Here is the story.
I was not looking forward to Mother's Day this year. I felt emotionally lonely the entire week because I knew I would not be sharing Mother's Day with my family. My daughter, Jenny, and grandson, Robbie, often drive into Palm Springs from Arizona and LA. Jenny was leaving for Europe. Robbie, just married, was spending the day with his new family. I thought about flying into Chicago to be with my mother, but my mom and I decided we would celebrate together the following week upon my return to Chicago for the summer. The rest of my gang is scattered across America. I was really in a funk.
I thought about my daughters, Jenny and Lizzie. I thought about our relationship as mother and daughters. I didn't think about their love and devotion. I wondered, "What are my daughters innermost thoughts about me? Do they think I did all that I should and could while raising them?" Did their observations of my actions as a mother, wife and a woman set the right example for them to emulate as young mothers, wives and women?
May 10th arrived. My husband brought me coffee and a sweet roll with a Mother's Day card sealed with a kiss. After reading the card and thanking him, I said,
"The phone hasn't rung yet?"
"Don't worry, everyone will call you!" was his reply.
"Well, it is 10:00 a.m. and the phone's not ringing," I replied.
Just then, the phone rang!
"Good morning!" I said in a cheery voice.
My grandson, Scott, was calling from Austin, Texas. "Hey Honey, Happy Mother's Day! What's up? What are you doing today? What kids have you heard from?"
After answering his first three questions, I answered his last with,
"Your first call and you have 20 grandchildren! I can't believe it! No one's called you yet!" he cried in disbelief.
I felt a twinge in my heart and then went on to say, "Well, you did! Your telephone call makes me very happy and I'll remember you were the first to wish me a Happy Mother's Day."
We hung up saying, "Love ya."
Shelly and I left home within the next hour to meet our lonely parents' club friends for brunch at a location that did not allow phones. No way was I going to leave my iPhone at home! What if one of our family members called or texted? I would put my phone on vibrate and place it next to me on the table. And I did just that.
Not long after, my phone began to vibrate and text messages and emails started pouring in. The grands were calling! The grands were emailing and texting! The grands remembered! During the course of the day, each of my grandchildren remembered their Honey.
I was very happy. Their messages were adorable and loving and I was in seventh heaven.
However, I had received nothing from my daughters! It was now after 4:00 p.m..
Oh, well. I thought to myself. They're still living on Hawaiian Time!
My girls were raised in the Hawaiian Islands, where being on time was definitely not the norm! In Hawaii, 15 minutes late was considered "on time."
When we moved to Chicago, I talked to my girls until I was blue in the face about the importance of being on time. They tried, but sometimes slid back into their normal habit. Maybe that is why I have not heard from them today, I thought to myself.
I decided I would sit down at my computer, check my emails and write. I opened my inbox. I saw two emails from Jenny! The first arrived at 9:33 a.m.. The second explained that she had accidently sent it to my old email address! Her 9:33 a.m. email was attached. "She was on time!" I smiled to myself, as I clicked onto her email:
Dear Mom,

HAPPY MOTHER'S DAY!!

I hope you have a very happy day!!!

When I think about the times we shared together... I smile, laugh, cry, ponder and think... introspectively.

The "good " examples you have taught me over the years coupled with your wisdom are treasured.

Time has gone by quicklyl

Life has been so happy, so joyful and exciting as well as disappointing and difficult.

I teach my kids that there is always sunshine and rainbows after the rain... your sentence to me, Mom, and from my personal prospective and observation growing up in Hawaii.

You have always been an optimist, a doer and a woman who is admired for your strength and tenacity in life.

I wish you a Happy and Healthy Mother's Day and an exciting adventurous year to come.

With lot of LOVE and APPRECIATION for having me, raising me and teaching me about love, life and fashion!

Your Jenny
I immediately laid my fingers on my keyboard to express my thoughts to my firstborn daughter. I will share one paragraph.
I, too, treasure you. I have adored and loved you from the moment I laid eyes on you on January 7th. When the baby nurse handed you to me it was as though I had held you all of my twenty years. Your blue eyes looked up at me and I promised myself I would love and protect you forever. I wish I could have spent everyday of the last several years by your side. We would have laughed together, learned together, argued with one another but always LOVED each other.

After finishing my email to Jenny, the phone rang.
"Did you receive my resent email, Mom?" Yes, just now. I was just about to call you. I sent you an email back."
We talked for a long time.
I then wondered why I hadn't heard from Lizzie!
Shelly and I finally left our home to meet a large group of friends for dinner. I was looking forward to spending the evening with everyone. I took my iPhone because I knew I would hear from her.
After all these years of being a mother and a grandmother, I get the picture. You give your children their roots and then... their wings. They are busy with their families. And Lizzie has eight children, a husband, one bird, two huge turtles and two dogs!
At 8:00 p.m., my cell phone rang. "MOM... Happy Mother's Day! The kids were celebrating me all day, Mom. I am exhausted! I have not had a moment to just sit down and call you to talk. I know you understand. I love you, Mom. Did you get my card and gift?"
"I am so happy you called! No! I did not get your gift! I am so glad you had a wonderful day."
"Go out to your mailbox and check, Mom!"
The gift was in our mailbox! I had not picked up our Saturday mail.
I put my phone on speaker and carefully opened and read a beautiful and loving card in her handwriting. I then opened my present. It was a small, translucent porcelain dish with three words written in script that said "I Love You."
"Thank you, my darling daughter. You were my last call of the day, Lizzie, but the words written on your gift are the first words every mother wants to hear: I love you."
After chattering for a while, we said our goodbyes.
And last but not least, earlier in the day my third daughter Jami, (my daughter-in-law) phoned. We spoke forever. We always do. I just love her.
Lying in bed that night, I felt charmed. Reflecting on my day without my family turned out to be more than I could of dreamed. Each member of my clan made it happen. They didn't forget to remember.
For more Mother's Day tributes, click here.
Support HuffPost
The Stakes Have Never Been Higher
Related
Popular in the Community