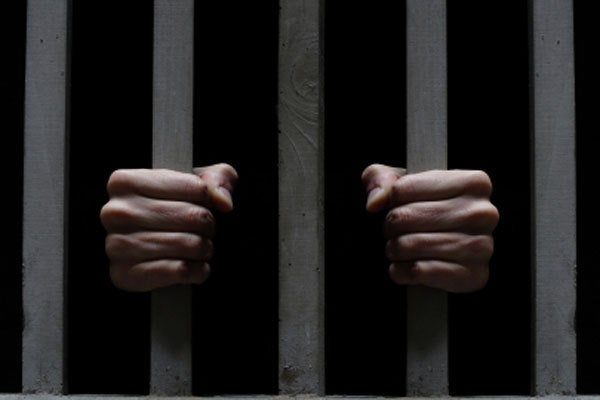 This week, all around the nation, the Reform Immigration FOR America campaign is being launched. The goal is to fix our broken immigration system. The campaign brings together labor, faith, civil rights, pro-immigrant, business and law enforcement communities in an unprecedented alliance to win the legislative battle expected to begin later this year. As I write, over 800 allies, advocates and activists are converging on Washington, DC for three days of lobby visits, strategy sessions and the national town hall on immigration reform.
Though vast majorities of Americans agree that we need comprehensive immigration reform it's worth taking a moment to reflect on some of the reasons why this is such an urgent task. The economic urgency has only become greater during this deep and painful recession. Immigration reform is right not only from a moral, human rights perspective, but also from an economic perspective. Undocumented workers, who contribute to our economy, are unable to advocate for fair wages or humane working conditions. Without the protection that legal status affords these workers, employers can engage in a race to the bottom in wages and can exploit this ever-present underclass of labor. That hurts all American workers, whose wages and conditions would be raised across the board with the level playing field under comprehensive reform.
After 8 years of enforcement-only policies and divisive scare tactics under the Bush administration, an estimated 12 million undocumented immigrants in this country live in a state of perpetual fear. Our policies have created an entire sub-class of people who live and work in the shadows.
And while there are extremists who love to shout "illegal is illegal", the truth that most Americans don't understand is that our system is so broken that there is virtually no legal way for immigrants to come to our country -- there is no line to stand in. Many of the currently undocumented immigrants in this country have come in legally, then were bogged down in the slow, bureaucratic labyrinth of backlogs, visas and status adjustments. Victimized by the system, their only hope is a comprehensive overhaul of the broken laws that violate their civil and human rights.
Jason arrived in the United States in 1992, immigrating with his family with hopes of a better life. Nearly 15 years later, he found himself married to a US citizen, raising two US-born children and... facing an indefinite prison sentence. During his last interview for a green card, Jason was informed he had overstayed a visa years before and was promptly arrested and thrown into an immigrant detention center. While in detention, he began experiencing excruciating pain and was largely ignored by prison staff. On August 12, 2008, Jason died while in detention, his body eaten away by cancer.
Jason's story may be extreme, but it highlights one reason why this country so urgently needs comprehensive immigration reform. No budget restructuring or state-level legislation would have saved Jason's life. Only a complete overhaul of the system, from a legal pathway to citizenship to decriminalizing what should be a civil violation, would have given him a fighting chance.
Comprehensive reform would also help keep families together. Recently, while reading about the one year anniversary of the immigration raid in Postville, Iowa, I saw a video of a child interviewed after his parents were arrested.
Fighting back tears, he said: "We're not criminals, my Mom and Dad came here so I could get an education... Now I want to be a lawyer, so I can help people like us. Now I want to help people who have the same fate as me. Because now I know how it feels."
Our country is only as strong as our families and our communities. We cannot continue to separate children from their parents and families from their loved ones. Just ask the folks in Postville.
Now is the time. This is the year. Reform Immigration for America. For families. For the Economy. For workers. If you want to join the fight, text "JUSTICE" to 69866. You will receive action alerts and RI4A campaign updates in the fight for reform.
Popular in the Community