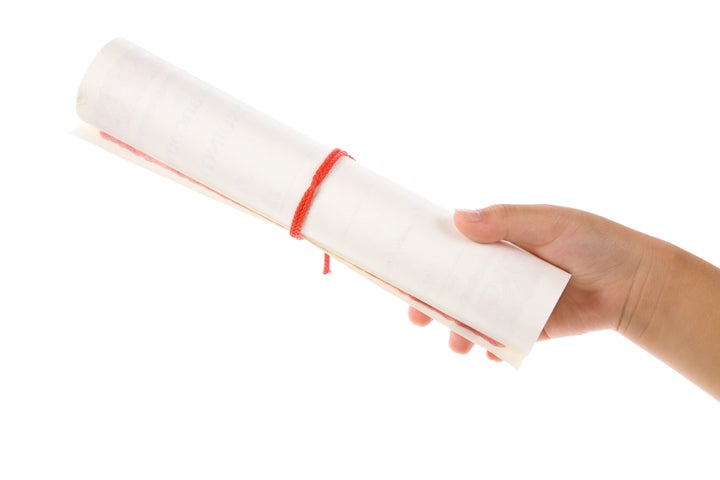 The 2013 Modern Language Association convention in Boston included a critical reexamination of doctoral education, an effort outlined by former MLA president Russell A. Berman in an earlier article in Inside Higher Education. Addressing the shrinking job market -- one that has been in decline for the past 20 years, Berman now serves as chair of a new MLA task force, which is debating shortening time to degree, revising graduate curricula and dissertation formats. Such changes are intended to better prepare doctoral students, who traditionally spend more than five years in graduate school honing literary and teaching expertise, but until recently have lacked the opportunity to gain additional editing, administration and technical skills, which could make them more competitive both in universities and beyond. In Boston, Berman presided over a panel titled: Reforming Doctoral Study.
Speakers included: Carlos J. Alonso, Columbia Univ.; Lanisa Kitchiner, Howard Univ.; Bethany Nowviskie, Univ. of Virginia; Elizabeth M. Schwartz, San Joaquin Delta Coll., CA; Sidonie Ann Smith, Univ. of Michigan, Ann Arbor; Kathleen Woodward, Univ. of Washington, Seattle. The task force announced its agenda in the convention program in these terms:
"Doctoral study faces multiple pressures, including profound transformations in higher education and the academic job market, changing conditions for new faculty members, the new media of scholarly communication, and placements in nonfaculty positions. These and other factors question the viability of conventional assumptions regarding doctoral education."
The panelists represented a broad spectrum of disciplines and university positions that characterizes many of the changes and need for a reconsideration of the PhD in the humanities. Bethany Nowviskie, for example is a Digital Humanities librarian from UWV, whose own career reflects the changing field, a clear example that the Ph.D can lead elsewhere than to traditional tenure track positions.
Former MLA president Sidonie Smith offered further insights on her own project to reform the dissertation, which she began during her presidency, reminding audiences of new possibilities of dissertations that reflect needs for new skill sets and technological and research developments.
Newly minted Ph.D, Lanisa Kitchiner, Howard University, holds undergraduate degrees in English Literature and Political Science; a Master's in Transatlantic Security and Global Economics and worked for the Department of State before returning to academia. Kitchiner emphasized her gratitude for having learned both the skills of traditional scholarship and as well as the technical, pedagogical and administrative skills to better advise changing populations of students and their learning needs.
The audience responded with trenchant questions from graduate students seeking answers about their fates as well as full-professors, some of whom challenged the shortening of time-to-degree as a threat to students' competence as future literary scholars. Inside Higher Education co-founder Scott Jaschik reported on the mixed response to the panel and the task force efforts.
Berman believes that new and future Ph.Ds need to pursue a different kind of expertise, not limited to traditional literary historical knowledge. Considering the long term shortage of jobs for humanities Ph.Ds, Berman argues students need to finish in four or five years, with broadened professional skills, in addition to the practices of literary and theoretical interpretation and teaching. Rather than ask students to follow a curriculum defined primarily in terms of traditional periods and genres, Berman suggests a more focused approach to literary history, supplemented by skill building -- for example in digital humanities or public outreach for the humanities -- as well as practical internships in various administrative, editorial, supervisory roles both at the university and in the private sector.
Some of the ensuing comments both in the session and in IHE tended to exaggerate Berman's statements about coverage: rethinking coverage hardly means the wholesale elimination of the literary historical field, as some fear, but instead asking faculty committees to shift the focus from course topics centered on their own research to more general courses with the greatest potential for student learning. Ph.D students can then pursue their own specific topics, as they always have, in directed studies.

Most concretely, Berman suggests "merely trimming from say 15 graduate seminars full of faculty research topics to 10 that focus more on student learning needs." When several tenured faculty objected "we are going to take more lines away from our positions," Berman responded by insisting that "graduate programs should be structured to serve graduate student learning needs rather than departmental interests in protecting faculty lines." While the room rumbled with responses for and against Berman's exhortation, one audience member responded "Amen."
Surely engagement with faculty research can inspire student learning, but Ph.D students also encounter increased demands for new kinds of knowledge and more varied skills. Technology is so rapidly changing every field, scholars at all levels must consider other kinds of knowledge in addition to literary historical topics. Programs should be redesigned to give students time to acquire this new knowledge.
Where some observers deride these skills as unworthy of the higher literary interpretive enterprise, they hope to defend an academic life which no longer exists: The university as a quasi-sacred space protected from the evils of the market, where the fortunate few can pursue the "pure" literature Ph.D as a lofty vocation of revered canonical print-texts. In reality, insisting on that pure Ph.D would mean refusing the majority of students hoping to gain a graduate education. The alternative discussed in Boston involves preparing literature graduate students for a wider range of career options.
As the humanities move toward an increasingly digitized world where neither market nor technology proves a panacea, graduate education may begin to change, hopefully empowering humanities Ph.Ds to shape their own futures as writers, readers, interpreters, translators, researchers and team players in a variety of organizations -- both inside and out of the university.
Popular in the Community