Are you one of those super environmental types who shops at Whole Foods and your local farmer's market, avoids GMOs and does your housekeeping only with eco-friendly soaps and detergents? I know a lot of people who fall into this category. But then when it comes to fashion, suddenly all their rules about purchasing products that are good for the earth fly away like a hat on a windy day. They're shopping at low-cost retailers like H&M or maybe paying attention to avoiding synthetic fabrics, but not really voting with their dollars in the way they do in every other domain of their lives.
Well, perhaps it's time to start paying attention to your clothing choices as part of the larger picture in terms of saving the planet. That's where LA-based eco-friendly label Reformation comes into play. Founded in 2009 by Yael Aflalo, Reformation is a lifestyle brand that uses sustainable fabrics to create feminine, limited-edition items that don't sacrifice style. As Reformation grows and gains popularity, Yael continues to change the way the industry defines green. I had the opportunity to interview her about her experience founding Reformation, what drew her to this project and her advice for other aspiring entrepreneurs.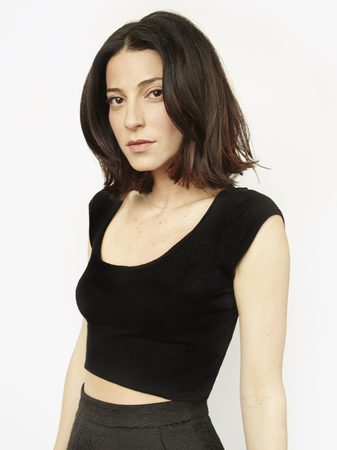 Yael was inspired to create Reformation after witnessing harmful practices in the fashion industry such as overprinting look-books and throwing away leftover fabrics. "Fashion is the third most polluting industry in the world," she explained.
Reformation makes its clothing from three sustainable fabric sources: environmentally friendly and recycled content fibers, repurposed vintage clothing and excess fabrics made by other fashion companies. In so doing, Reformation significantly reduces its impact on water, materials and energy systems across the supply chain. For example, it takes about 200 gallons of water just to grow the cotton for a typical t-shirt. The Reformation Tencel tee uses just six gallons because Tencel is manufactured in a closed-loop process, which is also 200-300 times less toxic to our rivers and oceans. While a typical pair of denim jeans "cost" over 900 gallons of water, Reformation's vintage jeans only require about five gallons for washing and reprocessing.

The company designs, manufactures, photographs and ships from one location in downtown Los Angeles, which is the first sustainable sewing factory in the US. 100 percent of their electricity comes from renewable sources, and they offset all carbon emissions associated with shipping. Within the factory, everything from pens to cleaning products to packaging is eco-friendly. The three boutique store locations reflect these green initiatives by using recycled hangers, reusable tote bags and LED efficient lighting.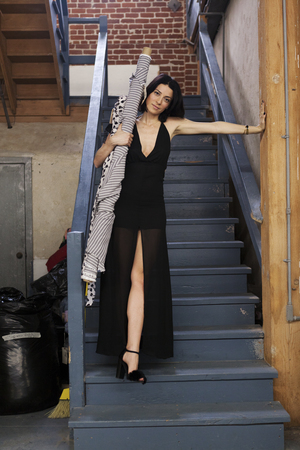 "I want to lead a movement towards a world where sustainable manufacturing is the status quo," Yael said. She enjoys knowing that she can make a difference in the world while still making consumers happy. "It's a no trade-off approach. Altruism and profits can be one and the same, and I feel rewarded by both. If we had more leaders approaching their careers with both altruism and financial gain in mind, I think the world would be a much better place."
When I asked Yael what advice she had for other aspiring entrepreneurs, she said, "The first rule is don't give up. If it's truly a difficult challenge, you will most likely fail a few times before you solve it. A lot of times people stop when they fail, and this is precisely when they should stick to it. When I look back on my career, there were more failures than I care to admit, but I didn't give up. I use failure as a means of motivation. I try to keep my mind as open and fluid as possible and I don't take any assumptions at face value. I may use solutions from other companies or industries I admire and apply their thinking to our challenge, but then I go with my gut."
Photo credit: Felisha Tolentino