You don't need a big budget to make a bold statement with these brightly
patio tiles. Three coats of latex porch and floor paint plus a concrete sealer are all it takes to add a fun, fresh personality to your outdoor space.
For flowers that never fade, greet your guests with a bouquet's worth of pretty poppies on a
. Use a spectrum of bright thin, thick, and thicker oil-based paint pens to redesign and reinvent any basic coir mat.
Whether you want a new look or simply need to refresh weathered patio furniture,
is up to the task. Using the same color for all your tables and chairs creates a unified, peaceful look.
Freshly painted
will easily brighten the entire exterior of a house. Both wood and vinyl shutters can be painted, but the latter can be more challenging to cover. In this case, opt for Krylon Fusion, which bonds easily to most plastics.
Make a great first impression with a newly painted
. After a good cleaning and some due diligence to fill any cracks and sand uneven surfaces, you're ready for a coat of color. If you choose to use enamel, you can even avoid the extra step of priming.
Bring even more color to your lush garden with a freshly painted arbor or
. In addition to giving your yard more panache, the structure will provide your flowering plants with a surface to cling to.
Delivery may trump decoration, but a
. If you have a house-mounted box, consider painting it in a shade similar to the exterior of your facade to create more harmony between the two--then go bold with your house numbers so they're legible for visitors looking to pull into your driveway. You can even paint the inside of your mailbox a bright hue for a surprising accent every time you check for post.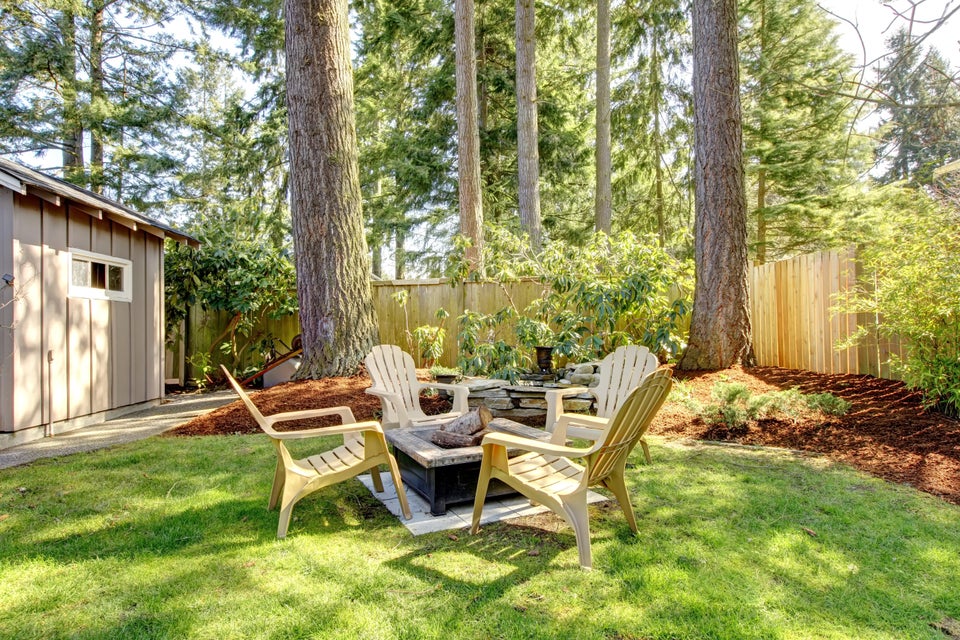 8 Ways To De-Stress Your Outdoor Space