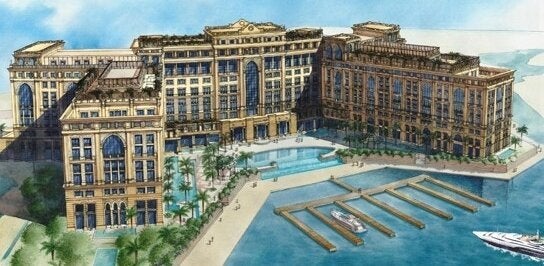 "The world's first refrigerated beach is to be built at a luxury hotel in Dubai so the filthy rich holidaymakers don't burn their feet on the scalding hot sand," the UK Mail reports.
The revolutionary beach will sit next to the new Palazzo Versace hotel and will include a system of heat-absorbing pipes built under the sand and giant wind blowers, designed to keep tourists cool in the searing 40-50C heat.
The hotel, which is due to open late next year or early 2010, will be controlled by thermostats linked up to computers and feature a cooled swimming pool.
However, the plans have been criticised by campaigners who are infuriated by the potential impact on climate change.
Rachel Noble, of Tourism Concern, said: 'Dubai is like a bubble world where the things that are worrying the rest of the world, like climate change, are simply ignored so people can continue destructive lifestyles.'
Check out photos. Below, via the Mail, an artist's impression of the Palazzo Versace Hotel in Dubai.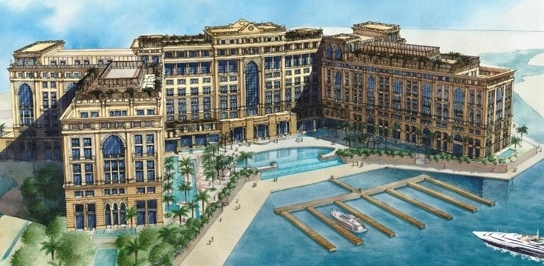 Here's an image of the Palazzo Versace Hotel on the Gold Coast: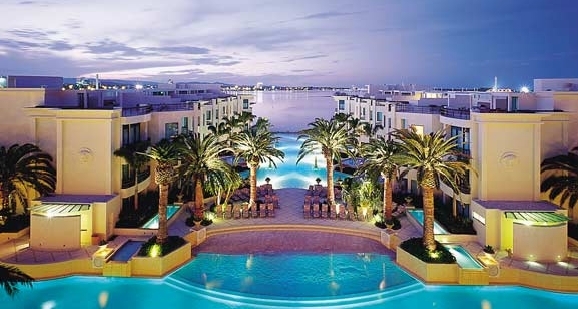 Popular in the Community