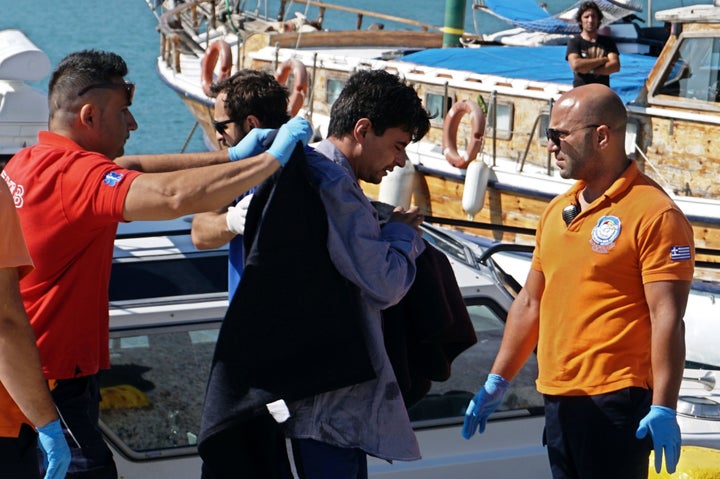 ATHENS (Reuters) - Four people drowned and six were rescued when a small boat laden with migrants overturned on Wednesday off the Greek island of Lesbos, the country's coastguard said.
Wednesday's fatalities were the first in the area for some weeks after a European Union deal with Turkey that has helped stem the flow of migrants making the narrow but precarious sea crossing from Turkish shores to outlying Greek islands.
Those who survived said there were 11 people in total on the boat, the coastguard said. The victims included two children.
Hundreds of thousands of people fleeing conflict arrived in Europe through the Greek islands in 2015.