A group of about 20,000 Syrian refugees living outdoors have access to electricity as of Wednesday thanks to a newly constructed solar plant in the Azraq refugee camp in Jordan. It's the first and only fully solar-powered refugee camp in the world.
"Each family can now connect a fridge, a TV, a fan, have light inside the shelter and charge their phones, which is critical for refugees to keep in contact with their relatives abroad," the U.N.'s refugee agency, UNHCR, said in a statement.
UNHCR built the 2-megawatt solar photovoltaic plant farm in collaboration with the IKEA Foundation's Brighter Lives for Refugees campaign, which provided the funding, according to the statement.
Azraq is located in the desert region of northern Jordan. Its population of about 54,000 people has only had sporadic access to power since the camp was constructed in 2014, UNHCR added. The only source of electricity has come from solar lanterns.
"Lighting up the camp is not only a symbolic achievement; it provides a safer environment for all camp residents, opens up livelihoods opportunities, and gives children the chance to study after dark," said Kelly T. Clements, UNHCR deputy high commissioner. "Above all, it allows all residents of the camps to lead more dignified lives."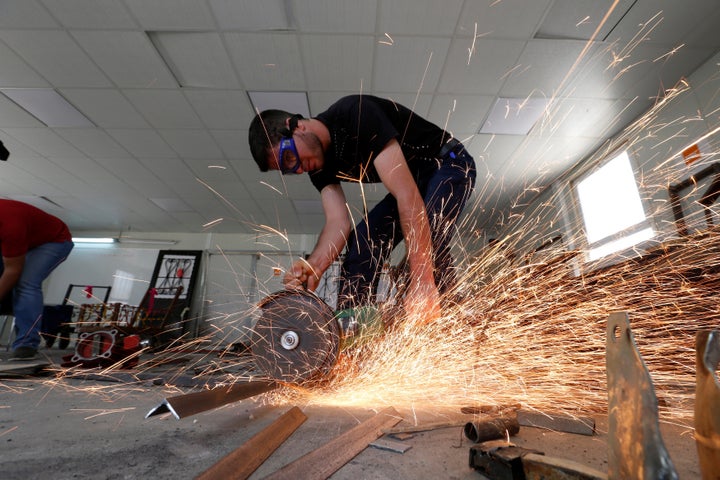 Working with groups affected by climate change is central to the IKEA Foundation's mission, CEO Per Heggenes told HuffPost. "Having access to energy is about having a purpose in life," he said. "So investing in renewable energy is an important part of our mission."
The camp is located in an arid region, where harsh weather patterns exacerbate living conditions that are less than ideal to begin with. Yet the abundance of sun makes it a prime spot for solar energy cultivation.
The foundation has partnered with UNHCR on refugee-related energy projects in five other countries in the Middle East and Africa, he said.
The solar farm's construction provided jobs to about 50 refugees, UNHCR added. Plus, the switch to solar energy will result in immediate annual savings of $1.5 million and reduce carbon emissions by 2,370 tons per year.
If the war were to end and refugees were to return to Syria, the solar farm would get connected to Jordan's power grid to serve residents across the country, Heggenes said.
UNHCR and the Ikea Foundation will double the capacity of the solar plant in the coming months, eventually providing renewable energy to the entire camp.
The Azraq solar grid also plays into Jordan's larger commitment to upping its renewable energy output. The country pledged to have 1,600 megawatts of solar and wind power by 2020, the energy minister's assistant secretary general Ziad Jibril Sabra said in January.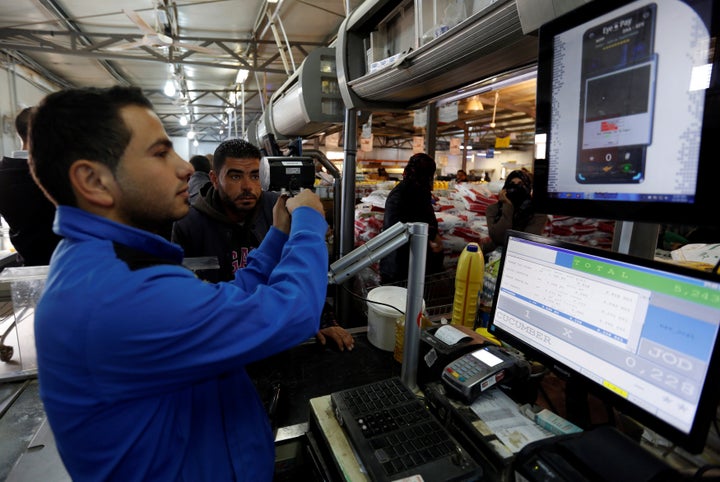 Almost 660,000 refugees currently reside in Jordan, which has required the country to seek innovative approaches to dealing with their numbers. The government and the private sector have partnered with UNHCR and other agencies like the World Food Program to create work opportunities and improve living conditions.
For example, IrisGuard, a Jordanian iris scanning company, partnered with UNHCR to connect its biometric registration system to the database of refugees living in Jordan. It then set up eye-scanning machines at ATMs and supermarkets across the country. Once refugees scan their irises, IrisGuard and UNHCR can confirm their identity and they can access their cash and food assistance within seconds.
The government has faced criticism for its unwillingness to offer work permits to refugees, however. While it began handing out more permits to Syrians last year, fewer than 30,000 were legally able to work as of last September.
Related
Before You Go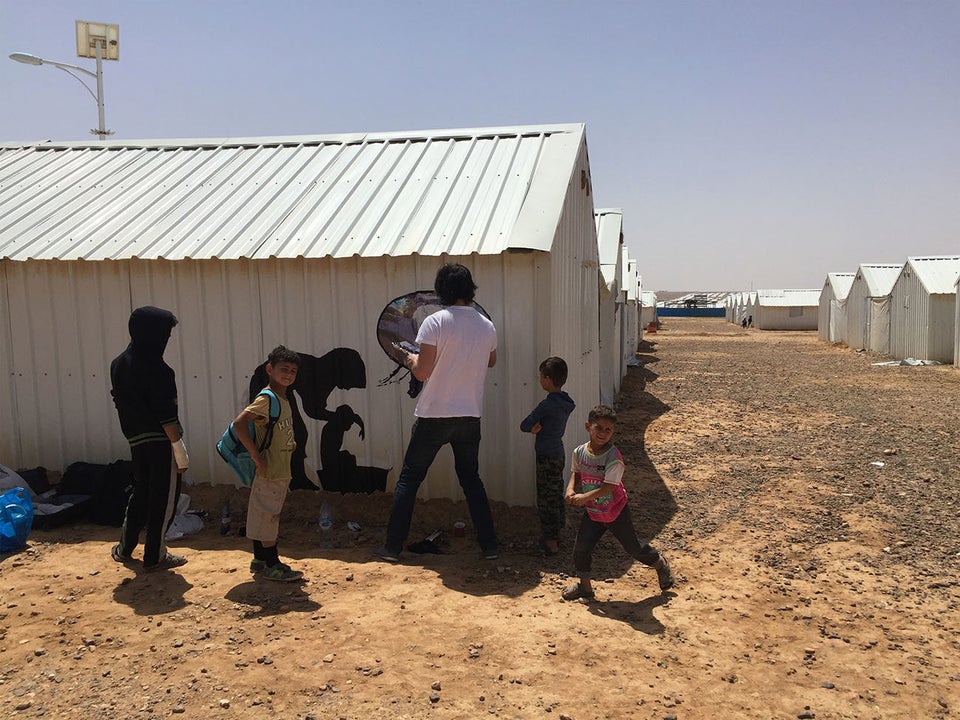 Spanish Artist Visits Jordan Refugee Camp
Popular in the Community