DUNKIRK, France -- Social worker Rita Beesbrouck shares a tent with five Kurdish teenagers at a refugee camp in northern France, pitched in ankle-deep mud where rats run rampant.
There are two showers for every 3,000 people. Ailments range from hypothermia to burns from sleeping too close to a fire at night. And sadness is a silent backdrop to everyday activities.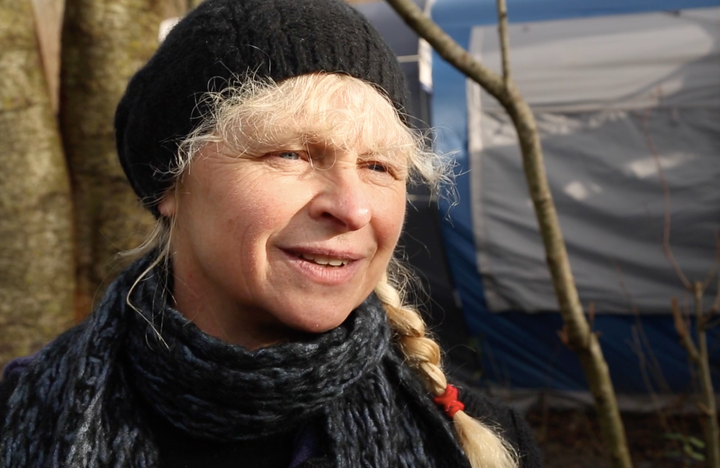 Beesbrouck said people have suggested she stay in a hotel while volunteering there.
"But I don't want to," she said, although she said she does go home a few nights a week.
"I want to live like them. I share my life with them."
Breesbrouck is one of the many workers in the Grande-Synthe refugee camp now providing assistance to the mainly Iraqi Kurd and Iranian refugees who are biding their time until they can figure out how to enter the United Kingdom.
She said that when she arrived to the camp from Belgium in the fall, "people would come to me and say, 'We haven't had food for two or three days.'" 
Six months ago, refugees were "living practically without any assistance in absolutely deplorable and catastrophic conditions," said Samuel Hanryon, press manager for Doctors Without Borders, also known as Médecins Sans Frontières.
But as word about the camp conditions spread, large organizations and individual volunteers began arriving.
Today, Doctors Without Borders and the French domestic volunteer organization, Médecins du Monde, or Doctors of the World, treat refugees at a clinic five days a week for hypothermia, upper-respiratory problems, hygiene-related issues, burns and wounds sustained from trying to jump onto moving trucks. They refer people to the hospital when their diagnoses are more serious.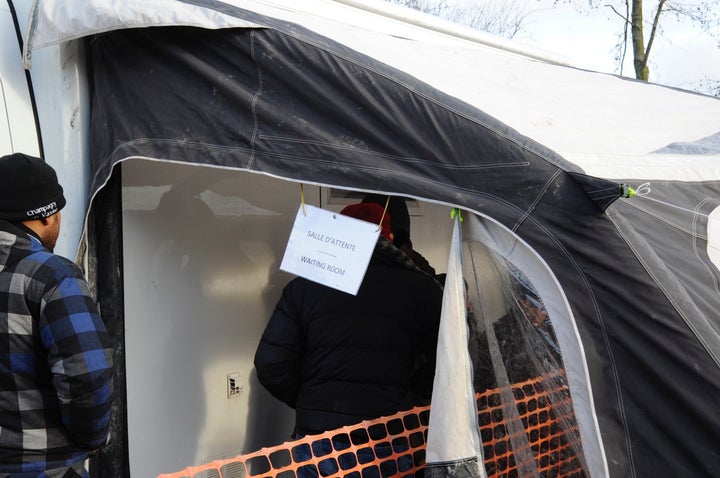 Elsewhere in the camp, individual volunteers take on a wide variety of tasks. Samantha Van Urk, a Dutch volunteer, makes breakfast -- eggs and bread -- with other volunteers in the mornings and then helps set up tents and clear debris in the afternoons. She also lives in one of the women's and children's tents to make sure nothing is stolen at night.
"I was in Lesbos, Greece for five weeks and I came here after the new year because I heard from people that it was really bad here," Van Urk said. "I find it surprising that people are still happy and entertaining themselves in this camp, in this horrible situation. Especially at night, they sing and play music."
She said "you sort of get used to" living conditions in the camp. "There are two showers for 3,000 people, but it's better than nothing," she added.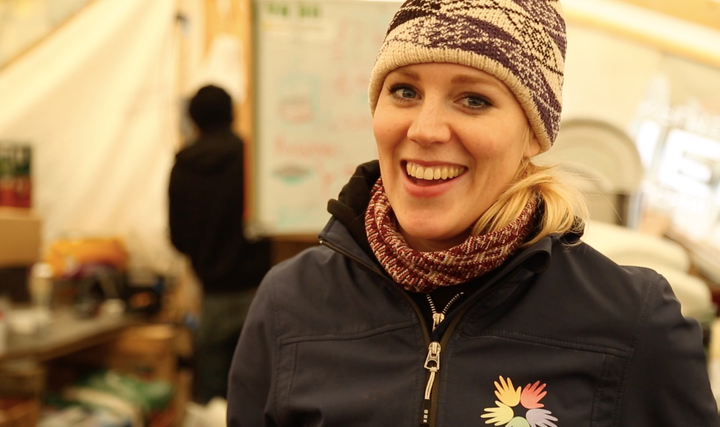 Other volunteers drop by periodically to deliver essential items. The refugees' suffering had such an effect on a group of friends from Antwerp, Belgium, that they began weekly trips to drop off clothes, sleeping bags and water for the refugees. The group, which receives donations through Facebook campaigns, also has begun bringing small bags of food items, such as beans, rice and milk.
"If the government doesn't help, somebody has to do it," said Marie-Claire Vercauteran. "Once you were here and you saw the situation, you have to come back. Even animals aren't living like this."
She too noted the strength of the refugees. "It's amazing how all of the people are keeping their courage," she said. "Here, you feel like you're doing your thing but when you drive home, the sadness [piles on]." 
I think it gives hope and courage that there are [volunteers] who really really love them.

Rita Beesbrouck, Belgian social worker
Grande-Synthe's city government is actively trying to improve conditions at the camp but has yet to receive any federal funding.
"All of the volunteer organizations are irreplaceable," Mayor Damien Carême said.
However, he laments the lack of coordination. It "creates a good deal of chaos. Lots of food arrives at the same time and it's thrown around, lots of clothes are dropped off and they're strewn about."
On a weekday afternoon, piles of discarded food littered the muddy ground.
Carême said he is working with Doctors Without Borders to build a new camp on a drier piece of land nearby where people can "have access to a greater number of showers and toilets as well as make use of more common spaces to be able to gather, make food, etc."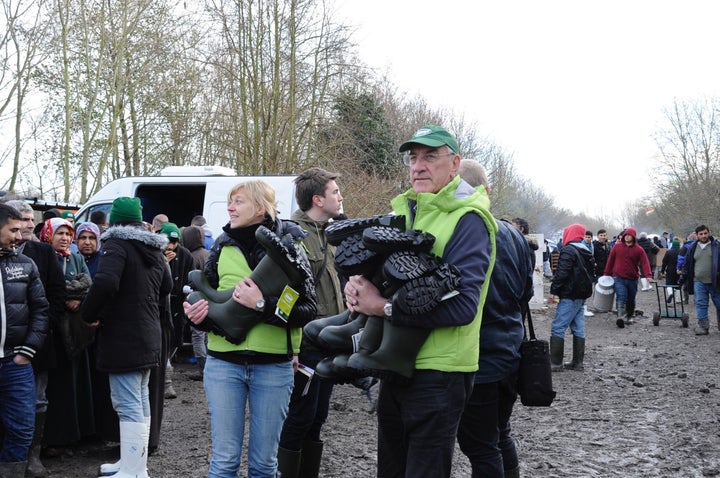 Beyond the services and goods, the volunteers provide emotional support when things become too hard to bear. 
Beesbrouck spends her days tending to a variety of needs from the refugees, including finding blankets or places to wash their clothes and making trips to Western Union to retrieve money sent to the refugees. 
"They need help here. I walk, people come to me and ask for that and that, every day it's different," she said. 
Most importantly, she said, she lends her comfort to others. 
"Sometimes they cry and they need a big hug. I take their hands and I listen to them because for a lot of people here I am like the mother," Beesbrouck said.
"We laugh, we sing," she said, "but after there are moments of silence, moments where we are sad because we are thinking about the situation."
Beesbrouck said the refugees have become her friends. "I think it gives hope and courage that there are [volunteers] who really really love them." 
PHOTO GALLERY
The Inhumane Conditions Inside Of A French Refugee Camp
Calling all HuffPost superfans!
Sign up for membership to become a founding member and help shape HuffPost's next chapter