 The 57,000 children from Central America who have streamed across the U.S.-Mexico border this year were driven in large part by the United States itself. While Democrats and Republicans have been pointing fingers at each other, in reality the current wave of migration from El Salvador, Guatemala and Honduras has its roots in six decades of U.S. policies carried out by members of both parties.
Since the 1950s, the U.S. has sown violence and instability in Central America. Decades of Cold War gamesmanship, together with the relentless global war on drugs, have left a legacy of chaos and brutality in these countries. In many parts of the region, civil society has given way to lawlessness. It's these conditions the children are escaping.
1954: US Overthrows Arbenz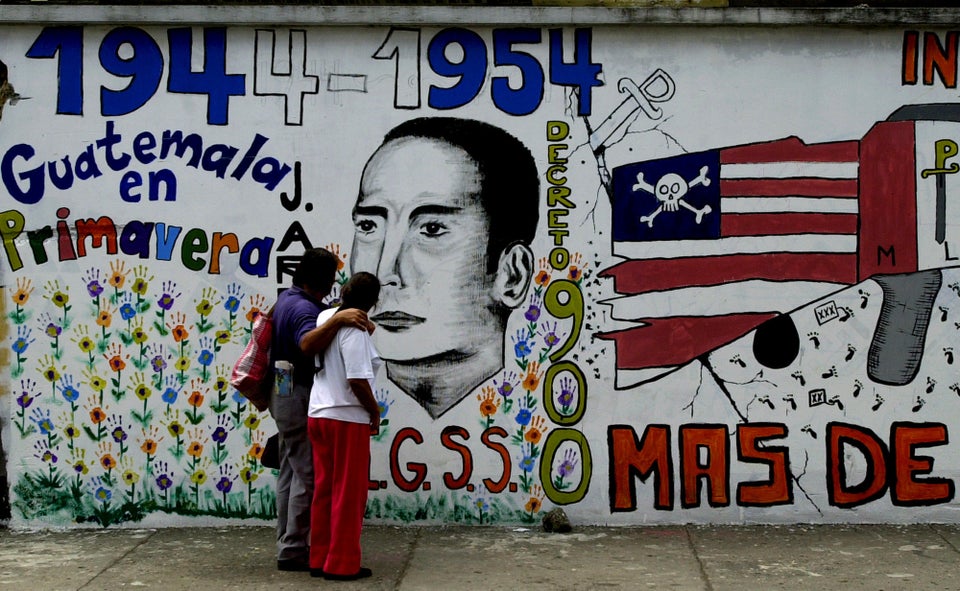 A couple walks by a graffiti mural commemorating Jacobo Arbenz in downtown Guatemala City, June 16, 2004. (AP)
U.S. Fuels Civil Wars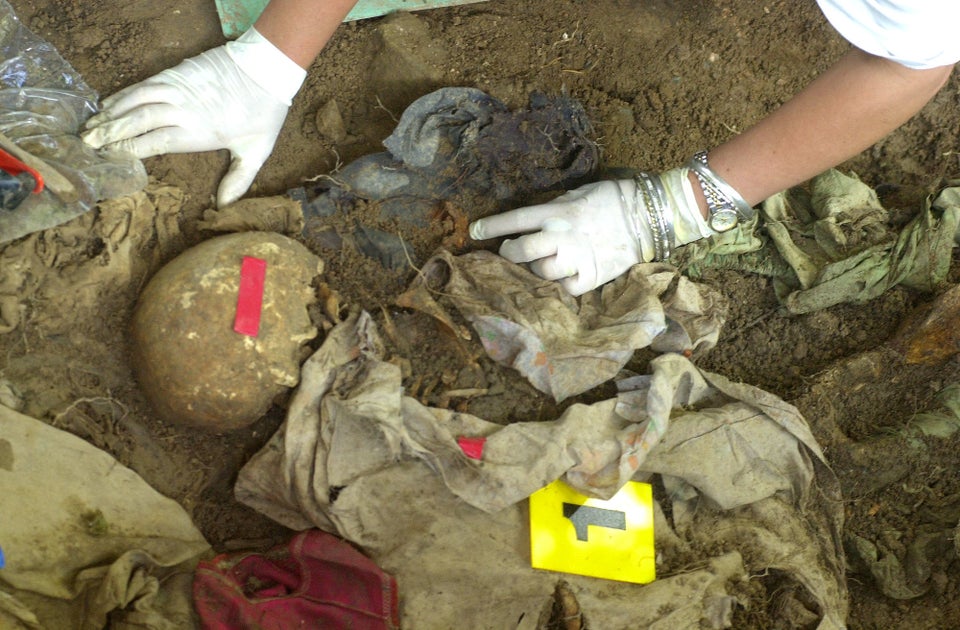 Argentinian forensic archeologist Claudia Visso works to exhume the remains of a victim of a 1991 massacre in Cerro Pando, El Salvador, Oct. 29, 2003.
Refugees Flee Central America For The U.S.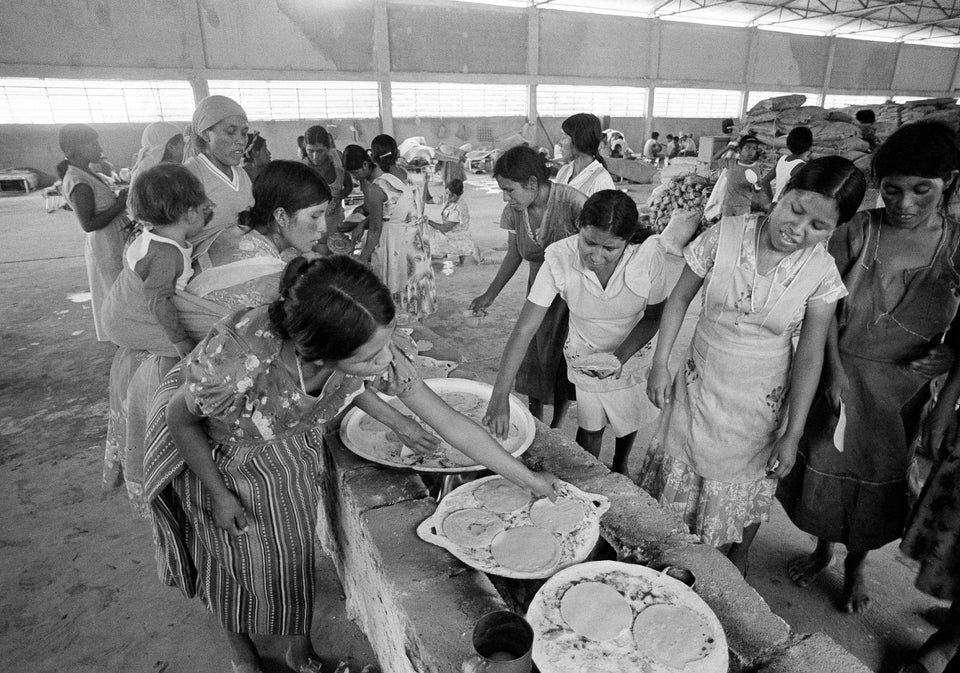 Guatemalan women warm tortillas over an open fire inside a warehouse where the first group of 46,000 Guatemalan refugees await more permanent housing in a camp in the jungle of the state of Campeche, Mexico, July 7, 1984. (AP)
The U.S. Launches The Drug War As Cities Are Hollowed Out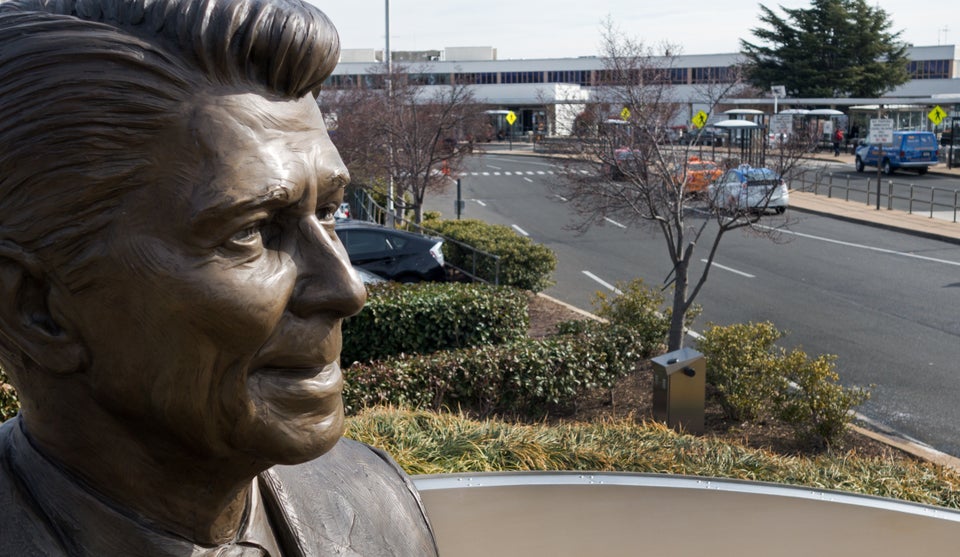 A statue of former U.S. President Ronald Reagan is seen February 6, 2014 at the entrance to Ronald Reagan International Airport in Washington, D.C. (Getty)
The Drug War And Mass Incarceration Leads To A Rise Of Gang Violence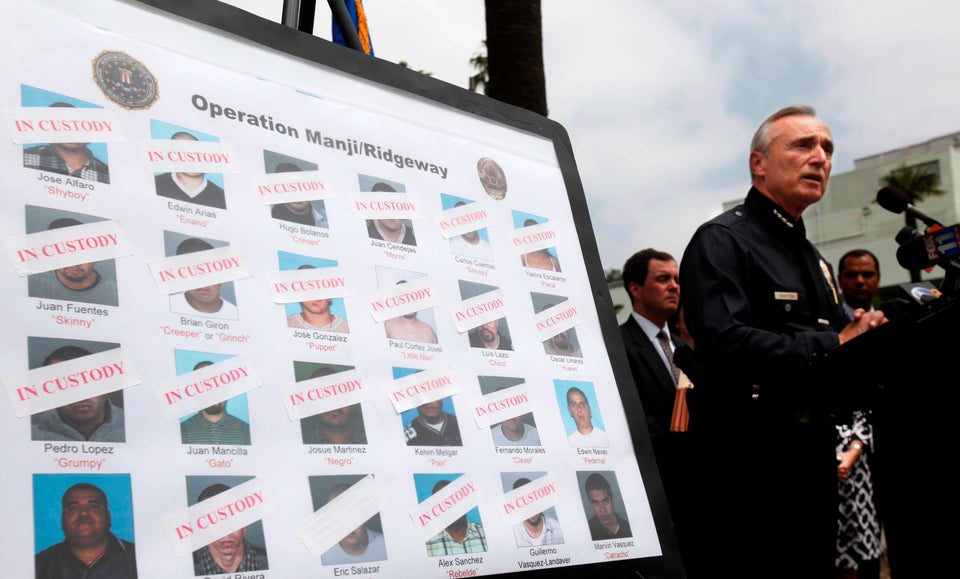 Los Angeles police Chief William Bratton speaks at a news conference to announce an indictment naming 24 leaders, members and associates of MS-13, part of the Mara Salvatrucha gang affiliated with the Mexican Mafia prison gang, in June 2009.
With Some Stability Restored, The U.S. Sends A Wave Of Gang Members Back To Central America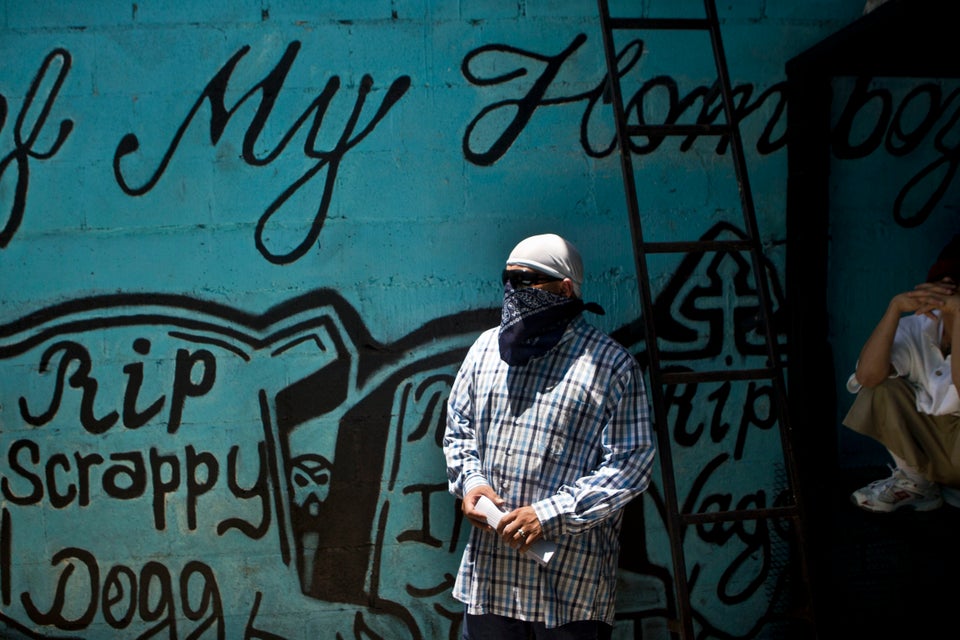 A masked 18 Street gang member stands in front of a mural after a press conference inside the San Pedro Sula prison in Honduras, Tuesday, May 28, 2013. (AP)
The U.S. Escalates The Drug War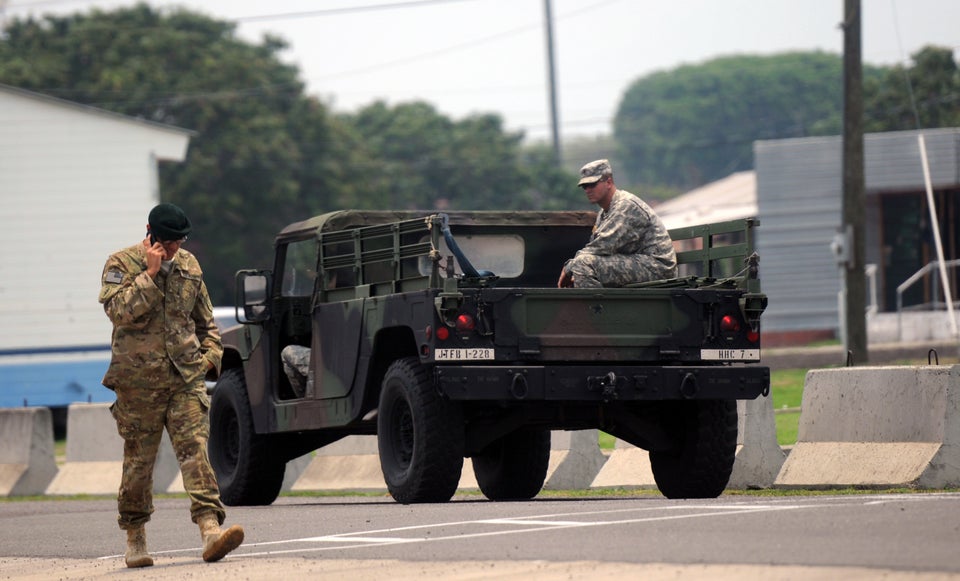 U.S. soldiers remain at Palmerola Air Base, near Comayagua, Honduras, on May 8, 2013.
2009: Another Coup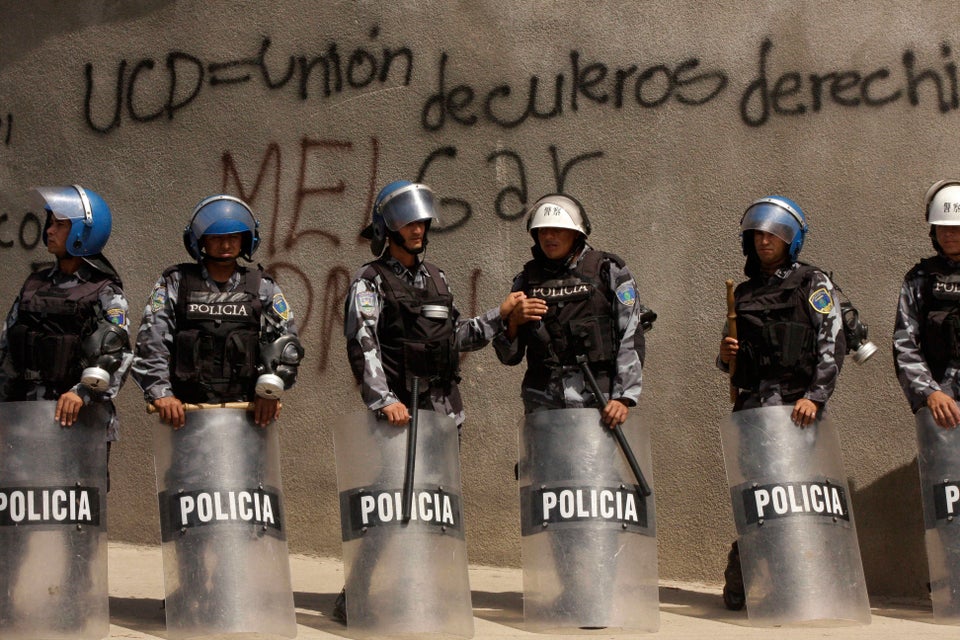 Riot police stand guard as supporters of ousted Honduras President Manuel Zelaya protest demanding his return to power in Tegucigalpa, Honduras, Thursday, Oct. 22, 2009. (AP)
Sign up below to get Ryan Grim's occasional newsletter
Before You Go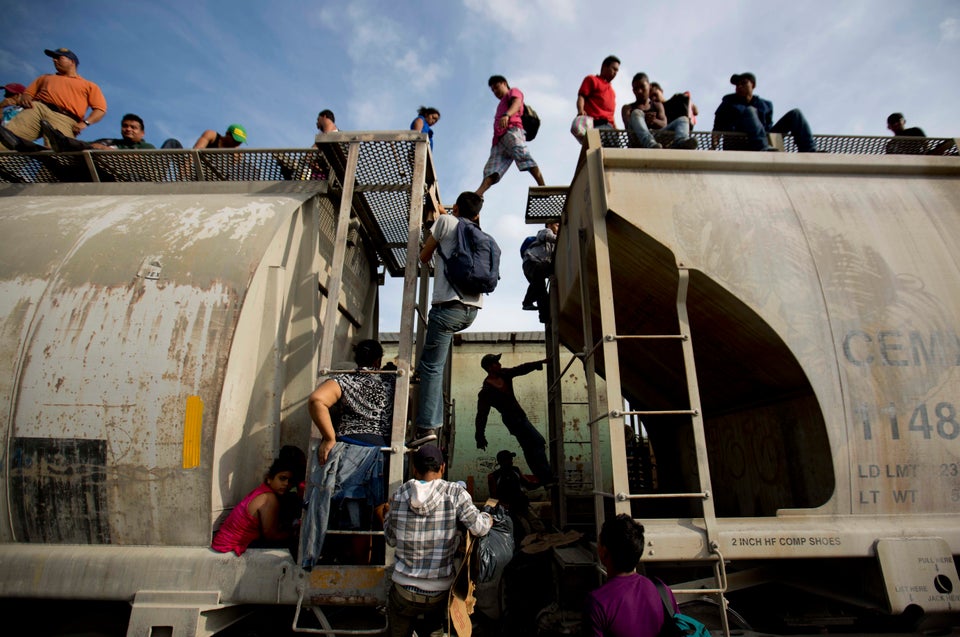 Why Latin Americans Really Come To The U.S.
Popular in the Community