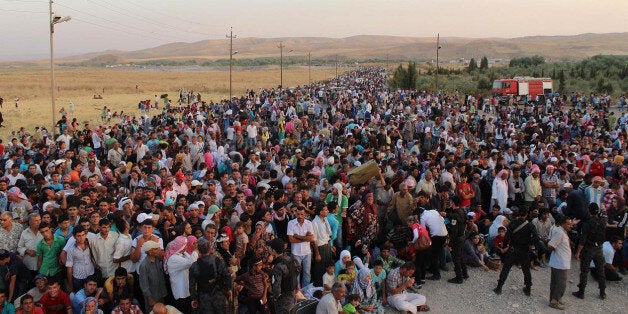 We started this year with a frightening record: More than 51 million fellow human beings were forcibly displaced from their homes by conflict and human rights abuse. It is the highest number recorded since the refugee crisis following World War II. As we are now approaching mid-September 2014, we do not know exactly how many men, women and children have been forced to flee their homes. What we do know is that the number is dramatically higher than at the start of the year.
We have witnessed a relentless upward trend in enforced displacement the last tenyears. In 2013, as many as 33.3 million people were displaced within their own country, up from 28.8 million the previous year. Globally, the number of refugees who had crossed an international border rose from 16.4 to 17.9 million. The previous post-war peak was reached in 1995, when the wars in the Balkans and genocide in Rwanda and Eastern Congo caused millions to flee.
I started up as a volunteer relief worker at the age of 19 with the Catholic charity El Minuto de Dios in Colombia in 1976-77. I have since visited most major wars and disaster zones. But never in my thirty-five years working in the field of humanitarian relief and human rights have I seen so many crises at the same time. News of civilians massacred, entire city neighborhoods enveloped in flames and hundreds of thousands of people displaced have come to us from Syria, Iraq and Gaza, from the Central African Republic, South Sudan, Ukraine, Nigeria and Yemen. Aid workers and journalists have been caught and killed in the crossfire together with the civilian population.
"We need to rethink our priorities and approach."
The total collapse in stability and state structures have come faster than most expected. Less than a decade ago more than a million Iraqi refugees fled that country's civil war and poured into Syria. At that time, Syria was viewed as a stable country to reside in. Today, Syria tops the list of displacements. The neighboring countries of Lebanon, Turkey, Jordan and Northern Iraq have taken the primary responsibility of giving more than three million Syrian refugees access to their territories.
Despite the fact that the largest humanitarian crisis in decades is unfolding right outside the European continent, the willingness to take and distribute responsibility among the European countries is lacking. While Sweden since September 2013 has given asylum to large numbers of Syrians who have managed to get to the country and given them and their families' permanent residence, most other European countries have done their utmost to avoid giving a safe haven to desperate Syrians.
The refugees and humanitarian crises of the Middle East, Afghanistan and Colombia are well known to most. But it came as a surprise even to the experts of international relations that Nigeria now constitutes one of the epicenters of displacement. As many as 3.3 million people are internally displaced in Nigeria, the third highest worldwide. The Internal Displacement Monitoring Center, a research institution part of my organization, the Norwegian Refugee Council, was this year for the first time able to present figures from Nigeria confirmed even by the government.
"Relief and development actors need to work more hand in hand."
The people fled their homes in Nigeria because of conflict, violence and neglect that have been built up over a number of years. The neglect is shared by both the national government and the international community. Nobody really cared enough to focus on what happened in North-Eastern Nigeria where Boko Haram and other armed actors could do seemingly whatever they wanted to defenseless civilians. Too often it is not objective needs that determine who gets our attention and who does not. But a selective humanism is not human, and we should give the same minimum amount of attention, assistance and action to all refugees, wherever they are.
More than one third of the world's internally displaced -- about 12. 5 million refugees -- are located in sub-Saharan Africa. The Central African Republic is one of the examples of the humanitarian and political crisis that long-term neglect can lead to. The U.N. and humanitarian partners have only managed to cover part of the resources needed for life-saving relief in the country. It is a recipe for cementing the emergency situation into a permanent crisis. This again reinforces the neglect, because a protracted crisis gets even less attention and resources than an exploding emergency. This is the sad reality of the Horn of Africa and in the Democratic Republic of Congo, where millions of displaced people are trapped in abject poverty.
"We cannot keep returning again and again with emergency aid."
But the situation is not hopeless. With resources from the U.S., the E.U., Scandinavians and other good donors, emergency relief has in recent years become more effective and cost-efficient even in the most extreme of circumstances. Mortality rate in emergencies are down and nutrition, sanitation and education better, compared to what they were a decade or two ago. This progress is now under threat. The extreme number and scale of humanitarian crises are placing unprecedented demands on the international aid system, and humanitarian resources and capacity are becoming dangerously overstretched. We need to rethink our priorities and approach.
More than anything, we can and we must enable more people to get out of their hopelessness. Too many people fleeing conflicts or natural disasters become trapped in protracted crises. We may save lives and increase handouts, but we fail to provide durable solutions. We need political leaders that are able to create stable societies where human rights and the rule of law can enable economic growth and employment for the displaced children we now give school. Relief and development actors need to work more hand in hand. We cannot keep returning again and again with emergency aid. Millions of Afghan refugees have been in exile for more than three decades. The enormous sums spent on security, development and humanitarian aid in Afghanistan have so far given no hope to the grandchildren born to those who fled in the 1970s and 80s and who are still living in camps. In Gaza, schools will have to be rebuilt for the third time after the third war in six years. This failure of local, regional and international political and diplomatic work costs too much suffering and too many resources.
We must break the vicious cycle. I have seen in my time as a relief worker that the average refugee crisis lasts more than a decade and that few refugees find a durable solution. We need to find ways to meet today's emergency needs and build hope of a better future for refugee youth. Otherwise, they may determine that their only way out is to join the ranks of the extremists. And we will continue to set new horrific records.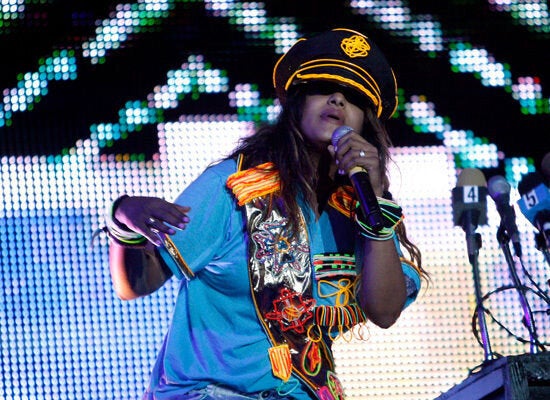 Top 8 Famous Refugees
Related
Popular in the Community