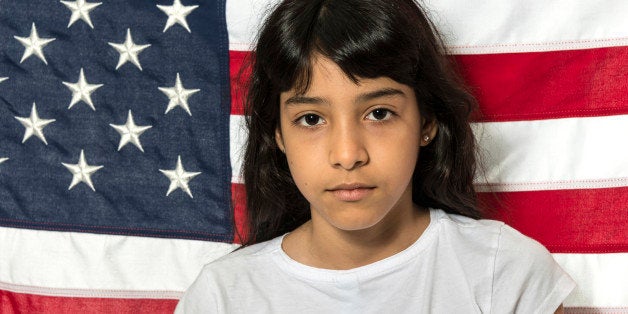 When Cuban refugees flee from Communism, we hail their heroism and welcome them to the United States. We recognize that they have voted with their feet, rejected extremist ideology, and opted for a better life.
Syrian refugees, too, have expressed their opinion of authoritarianism and extremism by fleeing from their homeland. As the Washington Post noted, ISIS propaganda insults the civilians who flee from ISIS territory, stating that they have abandoned their religion--when, in fact, many are fleeing for the right to practice their religion without fear of violence.
Syrians' first countries of asylum in the Middle East, though, cannot offer a permanent safe haven. Refugees in Turkey, Lebanon, Jordan, and Iraq have little access to jobs, education, or any meaningful future. In turn, many desperate refugees return to Syria--not because the threats to their lives have diminished but because they cannot survive without an income as a refugee in the Middle East.
By offering to resettle the most vulnerable refugees, the United States and other resettlement countries offer an alternative to ISIS. We express our solidarity with those who have rejected extremism and invite them to join a community that shares their values of mutual understanding.
I am reminded of the story of Hani*, a client served by the International Refugee Assistance Project, where I serve as Chairman of the Board. Hani was severely tortured by the Syrian regime out of suspicion that he was a political dissident. He watched executioners murder his young family. His torturers, believing him to be dead, threw his body to the street. Hani was rescued, provided emergency care, and fled to a neighboring country where extremists became aware that he had survived. He began receiving online threats from these groups. They offered that, if he returned to Syria, they would take care of him and give him a job. If he did not, he would continue to receive threats. If he were deported to Syria--a real risk since he has no legal residency where he lives--he would face certain death from ISIS or the Syrian regime.
Hani suffers ongoing and severe medical issues as a result of his torture. Resettlement is the only way he will receive the medical treatment he urgently needs. Beyond that, he wants to build a life and start a new family. For him, resettlement is the opportunity to live in the kind of community he has always dreamed of: one where he can discuss politics and ideas with people whose beliefs differ from his.
When we close our doors to refugees like Hani, we fail to provide refugees with an alternative to extremism. Syrians who fear for their lives face a false choice between struggling to survive in a neighboring country or risking their life to smuggle to Europe. No wonder that so many return, even at the risk of death.
We can and must ensure a third alternative--refugee resettlement--an option that ISIS undoubtedly does not want us to provide to those fleeing its territory. Resettling refugees allows us to provide safe haven to the most vulnerable refugees, refugees who otherwise have no future because they have turned their back on the very same extremism and violence that we denounce.
*Name changed to protect privacy.